Random selection from around 570 Facts
Click to filter results
Video
Elvis Presley
leaves Memphis, Tennessee, on his way to Hollywood, California, USA, where he is shortly to begin filming his new movie
Fun In Acapulco
.
The Squire of Gothos
, an episode of the sci-fi tv series Star Trek, is broadcast in the USA for the first time. The script includes a conversation in which Ensign Sulu asks, "Captain, how far do we go along with this charade?" to which Captain Kirk replies, "Until we can think our way out. Meanwhile, we accept his hospitality." In
Bob Dylan
's 1985 song
Tight Connection To My Heart [Has Anybody Seen My Love]
, the lyric includes the lines, "I'll go along with the charade, Until I can think my way out." It is widely assumed that Dylan, a known Star Trek fan, took his inspiration from this Sulu-Kirk dialogue.
Michael Jackson
, plus 25 dancers and 50 gang members, begins filming the $150,000 video for Beat It on Skid Row, east of Hollywood, California.
Motorhead
perform Ace Of Spades on Bambi, an episode of anarchic BBC tv comedy series The Young Ones.
The BRIT Awards Ceremony is held in London, England, UK, with winners as follows:
Best British Male Artist - Robbie Williams
Best British Female Artist - Dido;
Best British Group - Travis;
Best British Album - Dido;
Best British Newcomer - Blue;
Best British Single - S Club 7;
Best British Video - So Solid Crew;
Best British Dance Act - Basement Jaxx;
Best International Male - Shaggy;
Best International Female - Kylie Minogue;
Best International Group - Destiny's Child;
Best International Album - Kylie Minogue;
Best International Newcomer - The Strokes;
Pop Act - Westlife;
Outstanding Contribution - Sting.
R. Kelly
issues yet another public denial that he is not the man who appears in the pornographic videotapes which have embroiled him in a major sex scandal.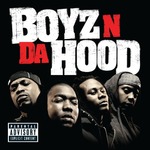 Boyz N da Hood and
The Killers
are among the artists attending Hotel Victor in Miami, Florida, USA, during the 2005 MTV Video Music Awards.
The second day of the
Radio 1 Big Weekend
is held at Lydiard Park,
Swindon
. Acts appearing over the two days of the event include
Snow Patrol
,
Kasabian
,
Dizzee Rascal
,
The Prodigy
,
Lily Allen
,
Franz Ferdinand
,
Scouting For Girls
,
The Saturdays
,
Maximo Park
,
Fightstar
and
N-Dubz
.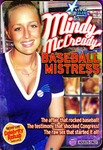 Baseball Mistress
, a pornographic video tape of country singer
Mindy McCready
and an ex-boyfriend referred to as "Peter", is released by Vivid Entertainment in the USA. McCready had previously claimed to have had a long-term affair with baseball star Roger Clemens, which may have started as early as when McCready was 15.
Chicago-based fuzz-rock trio
Geronimo!
shoots a music video for their song Design Yourself A Heart.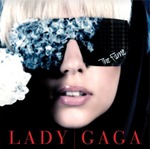 Lady Gaga
wins eight prizes [including best female video, pop video, dance video, choreography, direction and editing] at the
MTV Video Music Awards
in the Nokia Theatre, Los Angeles, California, USA. Other winners include
Eminem
,
Justin Bieber
,
30 Seconds To Mars
,
The Black Keys
and Muse.
Band Of Horses' music video for their song
Dilly
is premiered exclusively on IMDb. This is the first time IMDb has premiered a music video.
South Korean girl group A Pink release their debut EP, Seven Springs of Apink and the music video for its lead single, Mollayo, in South Korea, Asia.
Rebecca Black
releases a new single,
My Moment
Black became an internet phenomenon earlier in the year when her debut single,
Friday
racked up over 30m views, but criticism of the song's lyrics, the use of Auto-Tune on Black's vocals, and the content of the video, combined to make it
uk.
eonline.com/news/ask_the_answer_bitch/rebecca_blacks_friday_really_worst_song/231141">the most disliked video on YouTube.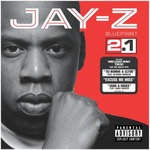 British epilepsy group Epilepsy Action criticises
Jay-Z
and
Kanye West
because the "frantic-changing kaleidoscopic performance scenes" in their newly-released video for the song
Niggas In Paris
could
trigger fits in viewers with photosensitive epilepsy
.