Random selection from around 240 Facts
Click to filter results
Very Important
Elvis Presley
is in Hollywood, Los Angeles, California, USA, re-shooting the ending of
Wild In The Country
, because pre-release screening audiences did not like the original ending in which Hope Lange committed suicide.
The Case Of The Lover's Leap
, an episode of the tv detective series Perry Mason, airs for the first time in the USA. The show centres on a murderer who fakes his own suicide in order to escape justice and, years later, it will inspire
Phil Lynott
of
Thin Lizzy
to write the song
Suicide
.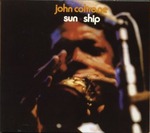 John Coltrane
records his album
Sun Ship
, at RCA Studios, New York City, USA. It will not be released until 1971 after his death.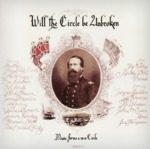 The
Nitty Gritty Dirt Band
start work on their classic triple-album set, Will The Circle Be Unbroken at Woodland Sound Studios,
Nashville, Tennessee
, USA. The album brings together several generations of country-inspired musicians by featuring The Dirt Band along side such country legends as Mother Maybelle Carter, Earl Scruggs (and his banjo too),
Doc Watson
,
Roy Acuff
,
Merle Travis
and
Jimmy Martin
.
Read More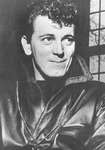 After suffering from a bleeding ulcer for months,
Gene Vincent
dies of a seizure in Newhall, California, USA. English rock artist Ian Dury, a lifelong
Gene Vincent
fan will, in due course, be inspired to write the song
Sweet Gene Vincent
(1979) about his life and death.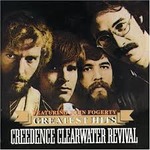 In the wake of the failure of their most recent album, Mardi Gras,
Creedence Clearwater Revival
split up.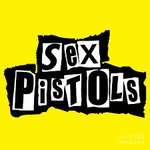 The
Sex Pistols
play their first live gig, at St Martin's School Of Art, London, UK, supporting Bazooka Joe. After ten minutes, the social secretary pulls the plugs.
Read More
Jackson Browne
begins recording sessions for his fourth album, The Pretender, with producer Jon Landau. The sessions will, however, be abandoned on the 25th when Browne's wife Phyllis Major commits suicide.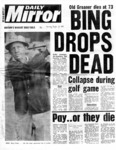 During a round of golf near Madrid, Spain, Europe,
Bing Crosby
suffers a heart attack, collapses and dies soon after, aged 74.
Janet Vogel
of hit-making 60s vocal group The Skyliners commits suicide in her car in her garage at home in Pittsburgh, Pennsylvania, USA.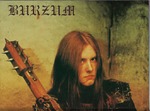 Oystein Aarseth, aka Euronymous, a member of Norwegian
death metal
band
Burzum
, is found dead in the stairwell of his building, with 23 knife wounds in his corpse.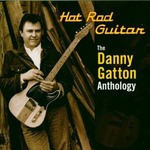 Country guitar virtuoso
Danny Gatton
, nicknamed The Humbler, locks himself in his garage and commits suicide by shooting himself, aged 49, at his home in Newburg, Maryland, USA. No specific reason for his suicide ever emerges, although friends and relatives were of the opinion that he had suffered from depression for many years.
A series of four co-ordinated suicide attacks on the USA, usually referred to as
The 9/11 Attacks
, take place in New York City and Washington, D.C. Terrorists from the Islamist militant group Al-Qaeda hijack four passenger jets and deliberately crash two of them, American Airlines Flight 11 and United Airlines Flight 175, into the Twin Towers of the World Trade Center in New York City. Another plane, American Airlines Flight 77, is crashed into the Pentagon in Arlington, Virginia. The fourth jet, United Airlines Flight 93, crashes into a field near Shanksville, Pennsylvania after passengers attempt to take control before it can reach its intended target in Washington, D.C. Nearly 3,000 people die in the attacks. Several songs will be written about the attacks including
The Rising
by
Bruce Springsteen
,
Let's Roll
by Neil Youn, Wall Street by
Van Dyke Parks
and
This Ain't No Rag, It's A Flag
by
Charlie Daniels
. The track 9-11-01 by Soulfly consists of one minute of silence. Several songs on Trouble Is Real, the debut LP by Johnathan Rice, are about the attacks, including City On Fire, Put Me In Your Holy War, and Salvation Day.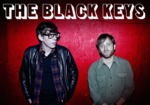 The Six Parts Seven and The
Black Keys
release a joint EP, The Six Parts Seven/The
Black Keys
, on Suicide S queeze records in the USA.
Innovative rock guitarist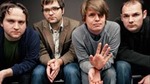 Jason McGerr of Death Cab For Cutie and Kele Okerere of
Bloc Party
are among guests attending an after-show party for the Austin City Limits Festival in The Old Bicycle Sports Shop, Austin, Texas, USA.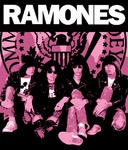 Linda Stein, former manager of
The Ramones
, is found murdered - battered to death - on the floor of her Fifth Avenue, New York City, USA, penthouse. Her personal assistant Natavia Lowery is arrested and charged with the murder.
Lonnie Donegan
's first recordings, which launched the skiffle craze and led to the birth of British rock'n'roll. In the 1960s he was instrumental in bringing
David Bowie
and
Genesis
to Decca and produced
The Moody Blues
' album Days of Future Passed.
Celebrated record producer Hugh Mendl dies aged 88 in Torbay, Devon, UK, Europe. Mendl was responsible for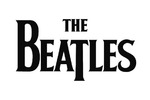 Cuban tv announces the death at 79 of Jorge Serguera, the former Cuban TV and radio boss who banned
The Beatles
' music from the country's airwaves, fearing the band's music could threaten the communist revolution.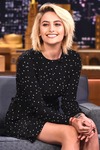 Londell McMillan
, lawyer for the Jackson family, refutes actor
Mark Lester
's claim to be the sperm-donor responsible for the birth of
Michael Jackson
's daughter Paris.
McMillan dismisses Lester's claim
as "unproven and meaningless."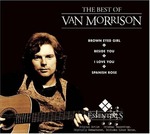 An announcement on
Van Morrison
's website states, "Gigi and
Van Morrison
are proud to announce the birth of their first born son, George Ivan Morrison III. 'Little Van' born Dec 28, 2009 - the spitting image of his daddy. Shortly after, Morrison shuts down the site and claims that the announcement was posted by a hacker.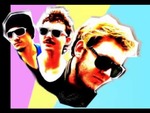 Charles Haddon, 22 year old lead singer of pop band
Ou Est Le Swimming Pool
jumps to his death
from a telecommunications mast behind the main stage onto a parking area after playing at the
Pukkelpop music festival
in Belgium, Europe. Local police treat the death as suicide.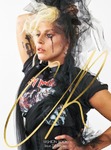 Lady Gaga
posts a Twitter message revealing that she has spent recent days "reflecting, crying and yelling" because of her grief and anger following the death of 14-year-old
Jamey Rodemeyer of Williamsville, New York State, USA, who took his own life because of bullying
. "Bullying must become illegal," she Tweets. "It is a hate crime. I am meeting with our president. This must end. Our generation has the power to end it."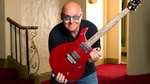 Ronnie Montrose
, guitarist and bandleader,
dies, apparently of prostate cancer
, aged 64, in the San Francisco Bay area of California, USA, where he was born. However, a coroner's report will later reveal that
he committed suicide
using an unregistered .38-caliber revolver.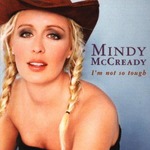 Country singer
Mindy McCready
gives birth to her second son, Zayne, in the USA.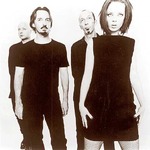 An individual going by the name of @Gunn2urhead begins sending
death threats via Twitter
to Shirley Manson, the singer with
Garbage
. On this day alone, over 200 threats are sent.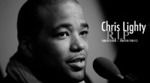 After a heated argument with his estranged wife, hip-hop music mogul
Chris Lighty
commits
suicide by shooting himself
outside his New York City, USA, apartment. Lighty was the manager of both 50 Cent and
P. Diddy
.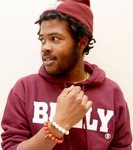 Rapper
Capital Steez
commits suicide by jumping from the roof of the Cinematic Music Group headquarters in Manhattan's Flatiron District, New York City, USA.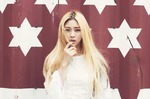 RiSe, a member of South Korean girl group
Ladies' Code
,
dies in Suwon, South Korea
, Asia, several days after being seriously injured in a
car accident which also resulted in the death of another member, EunB
.
When
The Eagles
Of Death Metal play at The Grog Shop, Cleveland Heights, Ohio, USA, they perform their version of
Duran Duran
's Save A Prayer live for the first time.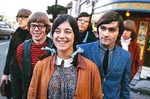 Signe Toly Anderson, the original vocalist for
Jefferson Airplane
,
dies at her home in Beaverton, Oregon, USA, aged 74
, having suffered chronic obstructive pulmonary disease for some while. Her death comes on the same day as former bandmate Paul Kantner.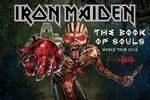 On their
The Book Of Souls World Tour
,
Iron Maiden
play at Estadio Jorge Magico Gonzalez, El Salvador, San Salvador, Central America. While in the region, Maiden's drummer Nicko McBrain and guitarist Janick Gers
visit the tomb of Archbishop Oscar Arnulfo Romero
, who was assassinated by members of a Salvadoran death squad, during a mass in 1980 at the start of the Salvadoran Civil war.
Read More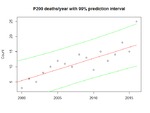 A statistical report by data analytics engineer Jason Crease confirms that, as widely believed,
2016 included an unusually high number of celebrity deaths
. According to Crease's figures the number of celebrity deaths in 2016 is likely to occur only once in every 200 years.
In Manhattan, New York City, USA,