Random selection from around 230 Facts
Click to filter results
Very Important
Mamie Smith
records
Crazy Blues
and It's Right Here For You, If You Don't Get It, 'Tain't No Fault of Mine, for
Okeh Records
in New York City, USA. These are the first recordings of vocal blues by an African American singer - arguably the first blues recordings - and Crazy Blues will become an explosive best seller, selling a million copies in one year.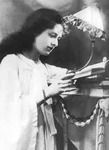 Popular English singer
Isabel Jay
gives birth to her second daughter, Pamela Stephanie.
Elvis Presley
is born as Elvis Aaron Presley in a house built by his father Vernon, on North Saltillo Road, East Tupelo, Mississippi, USA. His twin brother, Jesse Garon Presley, dies at birth.
Popular actress
Marie Prevost
dies of acute alcoholism in Los Angeles, California, USA, at the age of 38. Her body will not be discovered until January 23, after neighbors complain about her dog's incessant barking. In her room, police will find several empty liquor bottles and a promissory note to Joan Crawford for $110. Nick Lowe will be inspired to chronicle Prevost's life and death in his song
Marie Provost
in 1978.
World Welterweight Boxing Champion
Benny 'Kid' Paret
is so seriously injured in a championship fight in
Madison Square Garden
, New York City, USA, against challenger Emile Griffith III that he is taken to hospital. He will die ten days later at Roosevelt Hospital in Manhattan from massive brain hemorrhaging. The grim circumstances of his death will inspire folk singer Gil Turner to record the song Benny 'Kid' Paret, which he will record later in the year.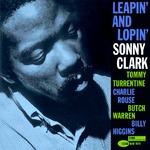 Jazz pianist, band leader and recording artist
Sonny Clark
dies, aged 31, in New York City, USA. The cause of his death is listed as a heart attack, but it is widely believed to have been caused by a heroin overdose.
The Case Of The Lover's Leap
, an episode of the tv detective series Perry Mason, airs for the first time in the USA. The show centres on a murderer who fakes his own suicide in order to escape justice and, years later, it will inspire
Phil Lynott
of
Thin Lizzy
to write the song
Suicide
.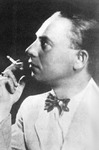 Rezso Seress
, composer of
Gloomy Sunday
, a song with a reputation for causing listeners to commit suicide, kills himself in Budapest, Hungary, Europe.
Read More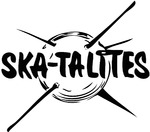 Don Drummond
, saxophonist with influential ska/reggae band
The Skatalites
, dies in Bellevue Hospital, Jamaica, Caribbean, aged 37. He had been committed to the hospital as insane, and his death (controversially) will be listed as a suicide.
Anti-apartheid campaigner Steve Biko dies
shortly after arrival at Pretoria prison, Pretoria, South Africa. Police claim his death was caused by an extended hunger strike, but the autopsy will reveal that he died because of a brain hemorrhage resulting from massive injuries to the head while in police custody.
Peter Gabriel
and the hip-hop group
A Tribe Called Quest
will each write songs inspired by Biko's life and death.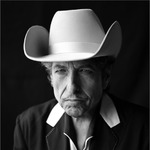 Bob Dylan
's close longtime friend
Howard Alk
is found dead at Rundown Studios, Santa Monica, California, USA. Alk's death is ruled a suicide.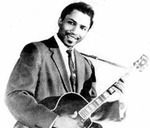 Guitarist
Jimmy Nolen
, dies, aged 47, of a heart attack in Atlanta, Georgia, USA. Nolen had worked with
James Brown
from 1965 until his death, and was renowned for his distinctive 'chicken scratch' guitar playing style.
Innovative rock guitarist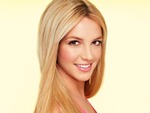 Britney Spears
, 23 years old, becomes a mum, giving birth to a baby boy, Preston, by Caesarean Section in UCLA Medical Center, Santa Monica, California, USA.
Boney M
's frontman
Bobby Farrell is found dead
in his hotel room in St. Petersburg, Russia, Europe. By a curious coincidence, Farrell's death falls on same date and in the same town as mad Russian monk Rasputin - who was the subject of the band's 1978 top three single.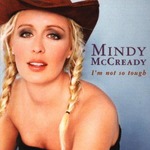 Country singer
Mindy McCready
gives birth to her second son, Zayne, in the USA.
After a long battle with pancreatic cancer,
Jon Lord
, organist and co-founder of
Deep Purple
, dies aged 71 from a pulmonary embolism at the London Clinic, London, UK. The song Above And Beyond will be inspired by the band hearing about Lord's death.
Read More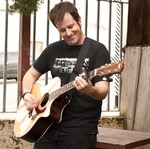 Tony Sly, best known as the front man of the punk rock band No Use For A Name,
dies in his sleep
, aged 41, in San Jose, California, USA. The cause of his death is not immediately released, but is thought to have been connected with medication he required to deal with extreme chronic back pain.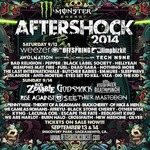 Rise Against, Rob Zombie,
Atreyu
, Black Stone Cherry, Godsmack, Five Finger Death Punch, Lacuna Coil, Mastodon, Seether,
Theory Of A Deadman
and others play on the second day of the
Aftershock 2014
Festival, Discovery Park, Sacramento, California, USA.