Random selection from around 3,500 Facts
Click to filter results
Texas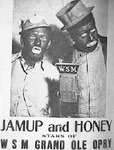 Lee Davis 'Honey' Wilds is born in Betton, Texas, USA. He will find success as half of the blackface minstrelsy comedy team Jamup And Honey.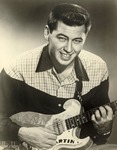 Grady Martin
, is born in Chapel Hill, Tennessee, USA. He will find international acclaim as a guitarist in the
Nashville, Tennessee
, USA, session crew known as
The A Team
. In a long and distinguished career, he will play with
Hank Williams
,
Chet Atkins
,
Elvis Presley
,
Merle Travis
and
Willie Nelson
. Martin's guitar is heard prominently on hits including
El Paso
and
Oh, Pretty Woman
.
Bob Wills
And His Texas Playboys record Who Walks In When I Walk Out in Dallas, Texas, USA, for
OKeh Records
.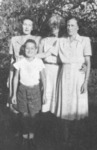 Three-year-old
Buddy Holly
attends the birthday party of a four-year-old neighbour girl, Marla Kay Fortenberry, at 1512 18th Street, Lubbock, Texas, USA. A local newspaper report of the event states that young buddy sang a song during the party.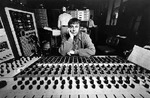 Jerry Kennedy
is born in Shreveport, Louisiana, USA. He will find success as a country music record producer and guitarist, working with
Roger Miller
, The Statler Brothers, Tom T. Hall,
Reba McEntire
and Jeannie C. Riley to name but a few.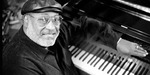 James Polk
is born in Corpus Christi, Texas, USA. He will become an influential figure in the jazz scene of Austin, Texas, earning the nickname "The Jazz Professor".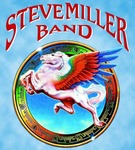 Tim Davis
, drummer and co-founder of The
Steve Miller
Band, is born in Janesville, Wisconsin, USA.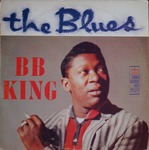 B.B. King
plays at
The Regal Theater
, Chicago, Illinois, USA.
Hilary Duff
plays at the US Bank Arena, Cincinnati, Ohio, USA.

Following the recent departure of Kristen Hall from the group, Sugarland performs its first official concert as a duo at the San Antonio Stock Show and Rodeo, San Antonio, Texas, USA.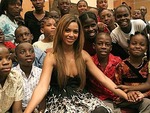 The first annual ThisDay Music Festival, a two-day event to commemorate the anniversary of Nigeria's Independence, begins in Lagos, Nigeria, Africa. Artists appearing over the two days of the festival include
Beyonce
Knowles,
Jay-Z
,
Missy Elliott
, Busta Rhymes and Ciara. It is later
alleged that the money used to fund this event
came from aid money intended to alleviate poverty in Bayelsa State in Nigeria.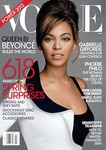 Beyonce
plays
at Morumbi Stadium
, Sao Paolo, Brazil, South America.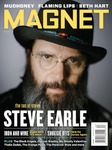 Steve Earle
plays at
The Vic Theatre
, Chicago, Illinois, USA.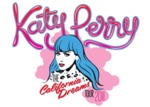 On her
California Dreams
tour
Katy Perry
plays in The Toyota Center, Houston, Texas, USA.
On her
The Mrs Carter Show World Tour
Beyonce
plays the second of six nights at The O2 Arena, London, UK.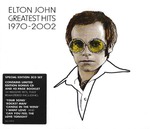 Elton John
plays at The American Airlines Center, Dallas, Texas, USA.
The
Beards N' Beck Tour 2014
, featuring
ZZ Top
and
Jeff Beck
, plays at The Greek Amphitheatre, Los Angeles, California, USA.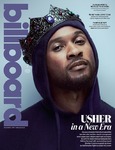 When
Usher
and his longtime girlfriend/business partner Grace Miguel attend the Golden Globes Art of Elysium Heaven Gala in Los Angeles, California, USA, Grace is seen to be wearing a huge diamond ring on her wedding ring finger! Shortly after, it is confirmed that
the couple have become engaged
.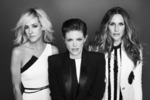 The
Dixie Chicks
play at The Blossom Amphitheater, Cleveland, Ohio, USA.
Justin Bieber
is asked by TMZ if he enjoys
The Weeknd
's music, he responds, ""Hell nah. That s**t's wack!" His opinion is thought to be somewhat influenced by the fact that his former girlfriend
Selena Gomez
is now dating
The Weeknd
.
When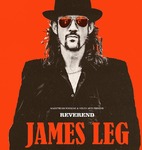 Reverend James Leg
plays at Le Silex, Auxerre, France, Europe.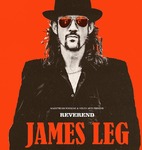 Reverend James Leg
plays at The Empire, Belfast, Ireland, UK, Europe, supported by The Bonnevilles.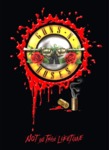 During the 3rd North American leg of their
Not In This Lieftime
tour,
Guns N'Roses
play at Bridgestone Arena,
Nashville, Tennessee
, USA. This tour features classic
Guns N'Roses
line-up members Axl Rose,
Slash
and Duff McKagan, playing together for the first time since 1993.