Random selection from around 750 Facts
Click to filter results
Technology
German immigrant
Emile Berliner
applies for a patent in Washington, D.C. for his new sound-reproduction apparatus, the
gramophone
.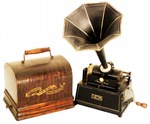 The Union Club Annual Concert is held in the Town Hall, Alston, Cumberland, UK. Entertainment includes violin solos, recitations, and the following songs :
The Dandy Coloured Coon, Down By The Sea and In The Pale Moonlight by Mr. D.R. Denard; Little Cotton Dolly and Ambolena Snow [an Afro-American military ballad] by Miss Dora Whaley; Tomorrow Will Be Friday and Father O'Flynn by Mr. Gibbs; All Souls' Day and Curly Headed Baby by Miss Logan; Bonnets Of Blue by Miss James. A report in the local newspaper, The Northern News, notes that, 'A new feature was the gramophone, which was manipulated by Mr. Cyril Millican of Newcastle.'
Thomas Edison
is granted patent No. 648,935 in connection with his invention of an apparatus for duplicating
phonograph
records.
orchestrion
", imported direct from Germany, Europe, which plays "all of the latest classical and popular music". The paper urges its readers to go and see this mechanical instrument, which is "run by electricity and contains 164 pipes with a blending of sixteen instruments. It is said to be only one of six such instruments in the USA.
The Morning Oregonian newspaper reports that Fred Fritz's Concert Hall in Portland, Oregon, USA, has acquired "a magnificent
As the year begins, it is revealed that over 50,000
RCA Victor automatic 45rpm record changers
are being sold every month in the USA. The changer costs $12.95 and 'plays thru any set'. This will be the decade in which rock'n'roll - sold mostly on 45rpm discs - becomes the most popular music on the planet.
Read More
The
Rock-Ola
Juke Box
Corporation, based in Chicago, Illinois, USA, introduces its 120-selection 45 rpm
Fireball
model - a dramatic step-forward in
juke box
technology.
A concert by the
American Composers Alliance
at the Museum of Modern Art in New York City, USA, introduces Fantasy in Space (flute recordings manipulated on magnetic tape) by
Otto Luening
, and Sonic Contours (using tape manipulations) by
Vladimir Ussachevsky
. This is regarded as one of the earliest significant public demonstrations of the potential of electronic music.
Leo Fender
is granted a patent for his
Precision Bass
, a pioneering instrument in the development of the electric bass guitar.
Edwin Armstrong
, the inventor of FM radio, writes a note to his wife apologizing for what he is about to do, removes the air conditioner from his 13th story New York apartment, and jumps to his death. He was worn down after years of battling with RCA over his invention and, of course, did not live to see its success in the 1960s.
The
Jimi Hendrix
Experience play at the State Fair Music Hall, Dallas, Texas, USA, supported by
Soft Machine
, The Chessmen and Moving Sidewalks. During the day Jimi trades $40 and his own wah-wah pedal to acquire the superior Vox wah-wah unit belonging to The Chessmen's guitarist Jimmie Vaughan, brother of
Stevie Ray Vaughan
.
Read More
At the Tinker Street Cinema, Woodstock, New York State, USA,
Jimi Hendrix
first uses his Uni-Vibe guitar effects unit.
Read More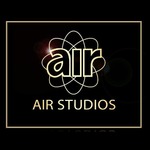 AIR Studios
, founded by Sir
George Martin
(best-known as the producer for
The Beatles
) opens it first facility, consisting of four studios, on the fourth floor of 214 Oxford Street, London, England, UK, Europe.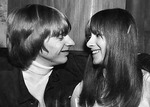 Keith Relf
, vocalist of
The Yardbirds
, aged 33, dies at his home in Hanworth Road, Whitton, Middlesex, England, UK, Europe, after being electrocuted in a mishap involving his guitar.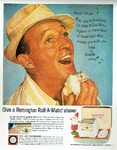 When
Bing Crosby
plays the last American concert of his career, the power fails but he continues the show, singing without amplification.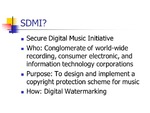 The
Secure Digital Music Initiative
(SDMI), a system designed to enable online, convenient, legal access to digital music by creating new digital distribution systems, invites hackers and cryptanalaysts to break its proposed digital watermarking scheme for protecting digital music. Hackers will break the system quickly and completely, and SDMI will effectively be abandoned in 2001.
It is reported that the British website for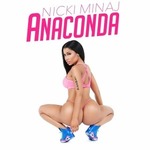 Nicki Minaj
, with 8,175,598 followers, overtakes
Eminem
, with 8,160,476, to become
the most followed artist on Twitter
.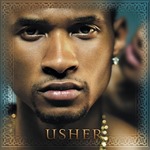 After learning that his 11-year-old stepson, Kyle Glover, is critically ill
in hospital in Atlanta, Georgia, USA, following a Jet Ski accident,
Usher
cancels a live appearance at tonight's ESPY Sports Awards in the Nokia Theatre, Los Angeles, California, USA.
Howard H. Scott
, a member of the
Columbia Records
team that introduced the long-playing vinyl record in 1948, dies aged 92 of cancer in Reading, Pennsylvania, USA.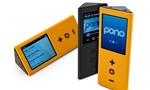 The Kickstarter campaign to fund
Neil Young
's PonoMusic player closes, having raised over $6m. It had reached its $800,000 target less than ten hours after going live, and now becomes
officially the third highest-funded campaign in Kickstarter history
.