Random selection from around 720 Facts
Click to filter results
Technology
US Patent Serial No. 193,229 is filed by Roman E. Shvetz of New York City, USA, for his invention of a
combination Rocking-chair and musical-box
.
Jimmy Murphy
records Electricity, Mother Where Is Your Daughter, Big Mama Blues and We Live A Long Long Time, at Brown Radio Productions, 240 1/2 4th Avenue North,
Nashville, Tennessee
, USA.
Lennie Tristano
records Ju-ju and Pastime for East Wind Records in
Van Gelder Studio
, Hackensack, New Jersey, USA. Tristano will be widely criticised for using multi-track studio techniques to add extra piano parts to his compositions on this and other albums.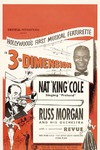 A 3-D short feature film, billed as Hollywood's First Musical Featurette In 3-Dimension, starring
Nat King Cole
,
Russ Morgan
And His Orchestra and The Mar-Vels, is released by Universal-International to cinemas in the USA.
David Vetter
, a child known to be suffering from a rare life-threatening genetic disease [severe combined immune deficiency syndrome (SCID)], is born in Houston, Texas, USA. Less than ten seconds after being removed from his mother's womb, David is placed into a plastic germ-free environment which will be his home for most of the twelve years of his life. He will become internationally-famous as
The Boy In The Bubble
, and the phrase will inspire the title of a 1986
Paul Simon
song to indicate the many and varied ways in which science interacts with contemporary society.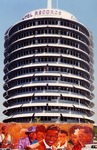 Don Zimmerman,
Capitol Records
' Senior Vice President, Marketing, annnounces that the label is rush-releasing three 8-track Quad tapes in the new Quadtrack format, costing $7.98. Included in the release are
John Lennon
's Walls And Bridges,
Glen Campbell
's Reunion and The
Righteous Brothers
Give It To the People.
A Russian language version of
Conway Twitty
's 1970 hit,
Hello Darlin'
is broadcast worldwide as part of the Apollo-Soyuz Test Project. Twitty had worked with a University of Oklahoma language professor to record a phonetic Russian version of the song, with the Russian title Privet Radost. The song is perceived as a "gesture of goodwill" from the Apollo crew to the Soviet Union's Soyuz crew.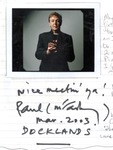 Paul McCartney
posts a message on his wife, Heather Mills', website, refuting accusations made against her by the media. She doesn't make decisions for him, he says, didn't tell him to dye his greying hair, and gets along just fine with his kids.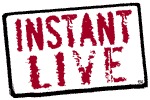 When
The Decemberists
play at The TLA, Philadelphia, Pennsylvania, USA, the show is recorded and is released as an 'Instant Live' live LP, available at the venue immediately after the show.
Bob Dylan
and
Norah Jones
perform live in a one-off webcast concert celebrating the 10th anniversary of internet retailer Amazon.com.
At Benaroya Hall, Seattle, Washington, USA,
The
EVH Wolfgang
, an allegedly unbreakable guitar designed by Eddie
Van Halen
and named after his son, makes its public debut at the NAAM Show in Anaheim, California, USA.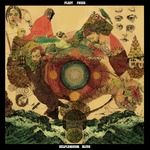 Drummer and songwriter
J. Tillman
announces
via his Tumblr site
that he has left
Fleet Foxes
.
The book Predators: The CIA's Drone War on al Qaeda by Brian Glyn Williams is published by Potomac Books in the USA and UK. When Matt Bellamy of Muse reads this book, he will be inspired to write the songs for the band's concept album Drones.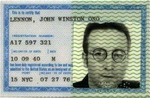 In a
British tv interview, Canadian dentist Dr Michael Zuk
reveals his plans to clone
John Lennon
of
The Beatles
using samples of his DNA.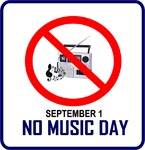 The
Sixth Annual No Music Day
takes place in Nigeria, Africa. The event, organised by the Nigerian Music Industry Coalition, is designed to focus attention on the widespread infringement of the rights of composers, song writers, performers, music publishers and other stakeholders in the Nigerian music industry. As part of activities of No Music Day 2014, the coalition requests all broadcast stations and major users of music across the country not to broadcast music between the hours of 9am-10am on the day as a mark of solidarity with the nation's creative industry which is being devastated by massive copyright infringement.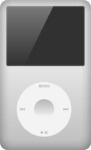 With no fanfare, Apple quietly
drops the iPod Classic
from its product range.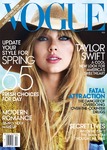 Taylor Swift
unexpectedly
removes her music from Spotify
. It is later revealed that her YouTube views jumped 92% in the succeeding few days.
Read More
Thinking Out Loud
by
Ed Sheeran
sets a new record for the most audio streams in a week (1,638,000) in the UK's Official Singles Chart. The streaming record was previously held by Mr Probz's Waves (1,632,000). This is also the day on which Thinking Out Loud reaches No1 in the Official Singles Chart.
Read More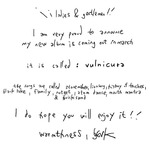 Via a handwritten note posted on her Facebook page,
Bjork
announces the imminent release of her new LP, Vulnicura.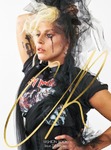 Lady Gaga
Tweets that she has just worn "my own personal
Iron Maiden
"NUMBER OF THE BEAST" tee-shirt on a major fashion cover" (for the magazine Fashion Book, Issue 7).
It is announced that a
Lemmy Kilmister Tribute Mod
has been launched, enabling players of the game Grand Theft Auto to play using the recently-decesaed
Motorhead
frontman as their avatar. Players are reportedly able to "make Lemmy drink, smoke, rock out on the guitar, ride a bad ass chopper, and throw Molotov cocktails, just like the real Lemmy."