Random selection from around 790 Facts
Click to filter results
Technology
A phonograph concert is held in the Baptist Church, Syracuse, New York State, USA, at 7:30 o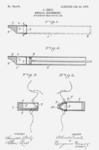 Albert Leech of Arlington, New Jersey, USA, files a patent application for his
invention of an improved type of whistle
which, he claims, will "improve the tone quality and convert a single-tone whistle into an instrument having a range of two or more octaves, and, furthermore, to construct the same so that it may be mastered by unskilled persons, without practice, to reproduce any familiar air or melody".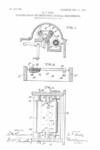 Henry Pinon Ball of New York City, USA, files a patent for his invention of an
improved type of Tracker-Board for Mechanical Musical Instruments
.
The Music News section of The Sunday Oregonian, Portland, Oregon, USA, declares that "Many a home has doubly enjoyed their player piano and talking machine these unpleasant evenings. What greater entertainment, to say nothing of the educational value, can be had than with a modern player piano or an up-to-date Grafonola or Victrola?"
The Wichita Eagle reports that The Adams Music Company of Wichita, Kansas, USA, is enlarging its department for selling of
player piano rolls
and will henceforth carry a stock of 15,000 rolls.
Radio pioneer Fred Christian begins broadcasting records borrowed from music stores from a five-watt transmitter in his Hollywood, California, USA, home. His station has the call letters 6ADZ.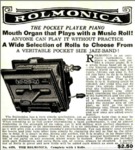 Roy Banks Joseph of Baltimore, Maryland, USA, applies for a US Patent for his invention,
The Rolmonica
, which is a harmonica played by means of a perforated paper music roll. Once manufactured, it will be advertised as a "veritable pocket-sized jazz band".
Fred Meyer is granted U.S. Patent 2533389 for his new neck design for the
King Super 20
saxophone. The design, intended to provide more positive sealing and a lighter action, will become the defining characteristicof the Super 20.
A concert by the
American Composers Alliance
at the Museum of Modern Art in New York City, USA, introduces Fantasy in Space (flute recordings manipulated on magnetic tape) by
Otto Luening
, and Sonic Contours (using tape manipulations) by
Vladimir Ussachevsky
. This is regarded as one of the earliest significant public demonstrations of the potential of electronic music.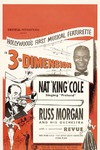 A 3-D short feature film, billed as Hollywood's First Musical Featurette In 3-Dimension, starring
Nat King Cole
,
Russ Morgan
And His Orchestra and The Mar-Vels, is released by Universal-International to cinemas in the USA.
American scientist
Walter Brattain
learns that he has been awarded the Nobel Prize for the invention of the transistor. In later years, Brattain will often be heard to say, "The only regret I have about the transistor is its use for rock and roll."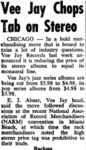 It is reported that
Vee-Jay Records
of Chicago, Illinois, USA, is reducing the price of its stereo releases to match the price of its mono releases. Stereo jazz albums will be cut from $%.98 to $4.98, while pop LPs will be reduced from $4.98 to $3.98. High prices for stereo releases are felt to be restricting sales of those albums.
A new music-playing device, a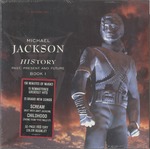 Superior Court Judge Rodney Melville, presiding over
Michael Jackson
's child molestation trial in Santa Maria, California, USA, rules that adult material from Internet sites found on Jackson's computers, is not admissible as prosecution evidence because it may have been automatically stored by the computers and because "there wouldn't be any way of knowing if anyone looked at the material."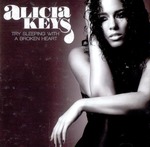 ASCAP'S 18th Annual Rhythm And Soul Music Awards ceremony is held at the Beverly Hilton hotel, Beverly Hills, California, USA. Songwriting and production team Jimmy Jam and Terry Lewis scoop the prestigious Heritage Award.
Alicia Keys
and Jermaine Dupri are songwriters of the year. Ringtone of the year is 50 Cent's In Da Club.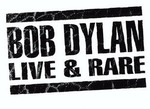 At Benaroya Hall, Seattle, Washington, USA,
Bob Dylan
performs live in a one-off webcast concert celebrating the 10th anniversary of internet retailer Amazon.com.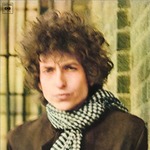 A 'carbon neutral' CD edition of
Bob Dylan
's classic 1966 album Blonde On Blonde is released in the UK.
The
EVH Wolfgang
, an allegedly unbreakable guitar designed by Eddie
Van Halen
and named after his son, makes its public debut at the NAAM Show in Anaheim, California, USA.
The US Department of Justice defends and upholds a $1.92m fine demanded from Minnesota, USA, woman Jammie Thomas-Rasset for
Cofactor Genomics
, a DNA research company based in St. Louis, Missouri, USA, announces that it intends to map
Ozzy Osbourne
's DNA, in an attempt to discover why he has survived so many years of substance abuse.
The term '
Britney Spears
Dead? briefly becomes
the most popular search term on Google
, after rumours of her death begin spreading.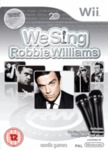 It is announced that
Nordic Games
will release We Sing Robbie Williams
, a karaoke title for
Wii
that features 25 of
Robbie Williams
' biggest hits, in October 2010.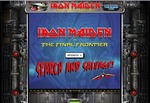 EMI Music officially announces
the launch of a new Iron Maiden online game, The Final Frontier,
as advance promotion for the band's imminent album of the same name.
16-year-old singer
Justin Bieber
posts Detroit teenager Kevin Kristopik's number on Twitter
in retaliation for Kristopik hacking his account
. Bieber adds 'Everyone call me :) or text'. Soon after, Kristopik deletes his own personal account.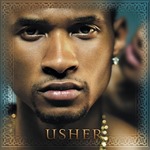 After learning that his 11-year-old stepson, Kyle Glover, is critically ill
in hospital in Atlanta, Georgia, USA, following a Jet Ski accident,
Usher
cancels a live appearance at tonight's ESPY Sports Awards in the Nokia Theatre, Los Angeles, California, USA.
The 2013 YouTube Music Awards
, are held at Pier 36, New York City, USA. Artists appearing include
Lady Gaga
,
Arcade Fire
and Lindsey Stirling.
Lady Gaga
is observed to be crying throughout her performance of Dope. Surprisingly,
the show does not attract a huge audience
. Throughout the broadcast, the audience hovers around 175,000 simultaneous users, with a peak of 220,000 during
Lady Gaga
's tearful apprearance. THE MAIN AWARDS ARE :
Artist Of The Year:
Eminem
Video Of The Year: Girls' Generation, "I Got A Boy"
YouTube Phenomenon: "I Knew You Were Trouble"
Innovation of the Year: DeStorm, "See Me Standing"
Response Of The Year: Lindsey Stirling and Pentatonix, "Radioactive"
Breakthrough Of The Year: Macklemore & Ryan Lewis
Ed Sheeran
Tweets that he has, "Given my whole wardrobe to a bunch of charity shops. All stuff worn on shoots, videos and live, if you live around Suffolk it might be near you".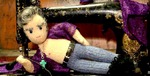 Morrissey
(apparently) makes his first posting on Twitter with the words, 'Hello. Testing. 1,2,3. Planet Earth, are you there? One can only hope..."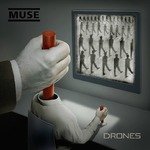 Muse
release their seventh album
Drones
on Warner Bros. Records in Japan, Norway and Sweden.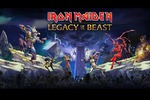 It is announced that
Iron Maiden
will launch a new RPG,
Legacy Of The Beast
, for iOS and Android mobiles.
Spotify announces that, with over 18m streams,
George Harrison
's composition Here Comes The Sun is the most popular song by
The Beatles
on the service. The next five are Yesterday, Come Together, Let It Be, Hey Jude and I Want To Hold Your Hand.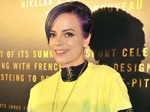 In the wake of her Twitter posting which states that, "I've only ever been sexually assaulted by white males",
Lily Allen
becomes embroiled in
a heated social media feud with former English Defence League leader Tommy Robinson
who berates her as a "f***ing idiot". Miss Allen's views clearly struck a nerve with the extreme white racist elements who saw her posting.
As part of the advance promotion for their upcoming
Global Spirit
Tour,
Depeche Mode
appear at Telekom Streetgigs at The Funkhaus, Berlin, Germany, Europe. Deutsche Telekom broadcasts the concert live on their website and on YouTube and there is also a 360-degree Livestream and the concert is broadcast worldwide on Twitter.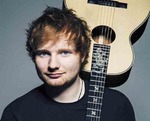 Ed Sheeran
announces on social media that despite many rumours, he has
no plans to quit the music industry
.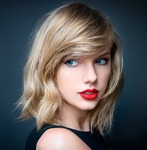 Taylor Swift
announces that she will launch a new app,
The Swift Life
, later in the year.