Random selection from around 4,900 Facts
Click to filter results
TV
Frank Evans
is born in Bristol, UK. He will find success as a jazz guitarist, working with Tubby Hayes before returning to Bristol in 1965 to work live on the local scene and write and arrange for tv and other commercial work.
Johnny Cash
makes a live appearance on tv show Jubilee USA, recorded in Springfield, Missouri, USA.
Duke Ellington
And His Orchestra record a live session for Granada tv in London, UK.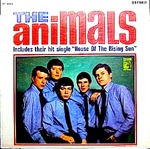 The Animals
,
The McKinleys
,
The Nashville Teens
and
Wayne Gibson
And The Dynamic Sounds appear on the BBC2 tv show
The Beat Room
, in the UK.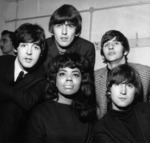 The Beatles
,
Mary Wells
,
Tommy Quickly
, and
Sounds Incorporated
UK tour plays at the ABC Cinema, Ardwick, Manchester. During the afternoon, however,
The Beatles
slip in a tv recording session at Studio 4, Granada TV Centre, also in Manchester, for the show Scene At 6.30.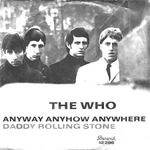 The Who record an appearance on the ABC TV show,
Thank Your Lucky Stars
, at Alpha Studios, Birmingham, UK.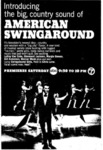 A new tv show, American Swingaround, premiers on ABC-tv in the USA, featuring "country and western with a big city flavour". Artists in the first show include LeRoy Van Dyke, Stonewall Jackson and
Bill Anderson
plus "our own curvy Swingaround Girls".
After strangling his mother to death and stabbing his wife, engineering student and former US Marine
Harpers Bizarre perform Chattanooga Choo Choo on the tv special Ice Capades in the USA.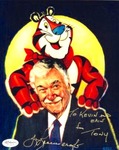 Thurl Ravenscroft
, singer and actor, dies aged 91, of prostate cancer in Fullerton, California, USA. Ravenscroft was a basso profundo vocalist who worked extensively in Disney movies and Disney attractions. He was the (uncredited) voice in the song "You're a Mean One, Mr. Grinch" from the Christmas television special, Dr. Seuss' How the Grinch Stole Christmas!, but is perhaps best-known as the voice of Kellog's Frosted Flakes character Tony The Tiger, whose catchphrase "They'rrre grrreat!" was delivered by Ravenscroft.