Random selection from around 210 Facts
Click to filter results
Suicide
Suffering from depression and believing herself to be going insane, modernist novelist
Virginia Woolf
puts on her overcoat, fills its pockets with stones, walks into the River Ouse near her home in Rodmell, Sussex, England, UK, Europe, and drowns herself. The 2011 hit single
What The Water Gave Me
by
Florence And The Machine
is inspired by Woolf's suicide.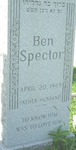 Phil Spector
's father, Benjamin, commits suicide by inhaling carbon monoxide fumes in his car, because of insurmountable debt problems. Written on his tombstone will be the words,
To Know Him Was To Love Him
, prompting Phil to write the song To Know Him Is To Love Him which he will record a decade later with
The Teddy Bears
, giving him his first hit single.
During a round-table radio show in America, CBS A+R chief,
Mitch Miller
blasts rock'n'roll as 'the comic books of music'. When MGM boss Arnold Maxim says he thinks rock will continue, singer
Sammy Davis Jr
declares 'I might commit suicide'.
Elvis Presley
is in Hollywood, Los Angeles, California, USA, re-shooting the ending of
Wild In The Country
, because pre-release screening audiences did not like the original ending in which Hope Lange committed suicide.
The Case Of The Lover's Leap
, an episode of the tv detective series Perry Mason, airs for the first time in the USA. The show centres on a murderer who fakes his own suicide in order to escape justice and, years later, it will inspire
Phil Lynott
of
Thin Lizzy
to write the song
Suicide
.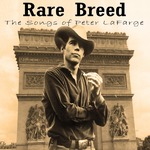 Singer-songwriter
Peter La Farge
, who wrote many Native Indian protest songs, and was much admired by
Bob Dylan
and
Johnny Cash
, kills himself (or perhaps dies of a stroke) in New York City, USA. His body will not be found for two days.
Read More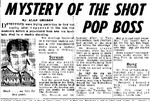 The Daily Mirror in the UK, runs a headline feature about the previous day's suicide of top music producer
Joe Meek
, who killed himself with a shotgun after murdering his landlady, Mrs Violet Shenton, with the same weapon.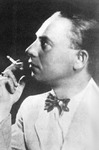 Rezso Seress
, composer of
Gloomy Sunday
, a song with a reputation for causing listeners to commit suicide, kills himself in Budapest, Hungary, Europe.
Read More
A San Francisco insurance company, after being sued by
Janis Joplin
's manager, pays out $112,000 on a policy covering the death of the singer. They had claimed that her death was suicide, but the court agreed with her manager, and a coroner's report, that Joplin died from an accidental overdose.
New York electronic punk duo Suicide release a new cassette-only album,
Half Alive
.
Tom Evans, former bass player with
Badfinger
, is found hanged at his home in Surrey, England, UK, Europe, aged 36.
You're Only Human (Second Wind)
by
Billy Joel
peaks at No9 in the
Billboard
Hot 100 Singles Chart in the USA. All royalties from the single are donated to The American National Committee For Youth Suicide Prevention. Joel himself had attempted suicide in 1970 by drinking furniture polish.
Tommy Kiefer
guitarist and founder-member of Swiss metal band
Krokus
commits suicide by hanging himself on Christmas Eve. Kiefer was a long-term heroin addict.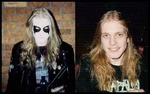 Per 'Dead' Ohlin
, Swedish vocalist of black/death metal bands Mayhem and Morbid, finally lives up to his nickname by slitting his wrists and throat with a knife and then shoooting himself in the forehead with a shotgun, at home in Krakstad, Norawy, Europe. He leaves a brief suicide note, which apologizes for firing a gun indoors and begins, "Excuse the blood"...
Read More
Seriously alcoholic
Doug Hopkins
, guitarist and songwriter of
The Gin Blossoms
, checks himself out of the detox unit at St. Luke's Hospital, Phoenix, Arizona, USA. The following day he will commit suicide.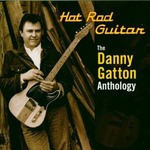 Country guitar virtuoso
Danny Gatton
, nicknamed The Humbler, locks himself in his garage and commits suicide by shooting himself, aged 49, at his home in Newburg, Maryland, USA. No specific reason for his suicide ever emerges, although friends and relatives were of the opinion that he had suffered from depression for many years.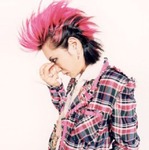 Fans, estimated at around 50,000 in number, flood into central Tokyo, Japan, to attend the funeral of
Hideto Matsumoto
[aka Hide], guitarist of the group
X Japan
. The centre of the city is brought to a standstill as ambulances carry away dozens overcome by emotion and the 82-degree [28c] heat.
Police officers in Macon, Georgia, USA, are called out to the home of Ronnie Hammond, lead singer for the southern rock band
The Atlanta Rhythm Section
. Hammond is threatening to commit suicide and is evidently suffering an emotional breakdown following a broken relationship.
Jon Lee
, drummer in
Feeder
, is found in his home in Miami, Florida, having committed suicide by hanging. He was 33.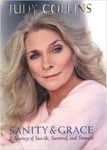 Folk Singer
Judy Collins
publishes her memoir,
Sanity and Grace: A Journey of Suicide, Survival, and Strength
, via Tarcher Books in the USA.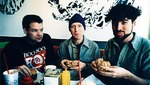 Jeanette Sliwinski, suicidally-inclined driver of a vehicle which deliberately crashed into another car in Chicago, Illinois, USA, four days earlier, is charged with first degree murder. Members of the bands Silkworm, The Returnables and Exo And The Dials all died in the collision.

British tabloid newspaper The Sun publishes an article entitled "Suicide of Hannah, the Secret Emo", which reports the death of thirteen-year-old British girl named Hannah Bond, who had hanged herself supposedly because of her involvement with a "self-harming 'emo' cult", which the newspaper directly associates with
My Chemical Romance
.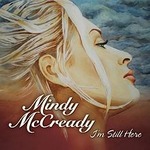 Paramedics are called to the Nashville home of country singer
Mindy McCReady
after an apparent suicide attempt. They transport her to a hospital after finding wounds on her wrists.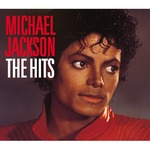 Gary Taylor, president and owner of
Michael Jackson
fanclub MJJcommunity.com, claims that up to a dozen grief-stricken
Michael Jackson fans have committed suicide
since the death of the superstar a few days earlier.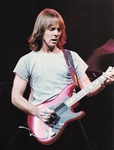 A coroner's report reveals that rock guitarist
Ronnie Montrose
's recent death was self-inflicted. The report, from the office of the County Coroner in San Mateo, California, USA, states that Montrose died as a result of a self-inflicted gunshot wound. He was more than four times over the legal alcohol limit when he ended his life and was thought to be depressed about his battle with cancer.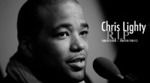 After a heated argument with his estranged wife, hip-hop music mogul
Chris Lighty
commits
suicide by shooting himself
outside his New York City, USA, apartment. Lighty was the manager of both 50 Cent and
P. Diddy
.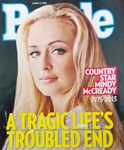 Country singer
Mindy McCready
dies aged 37 in Heber Springs, Arkansas, USA. She is found
dead from a self-inflicted gunshot wound on her front porch
, where her former boyfriend and the father of her younger son, David Wilson, had killed himself a month earlier. McCready also shot dead the pet dog that had belonged to Wilson.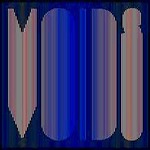 Minus The Bear
release their sixth LP,
Voids
, on Suicide
Squeeze
Records.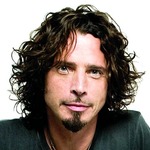 A coroner's report is issued
by the Wayne County Medical Examiner on
Chris Cornell
, singer of
Soundgarden
and
Audioslave
, who died shortly after playing a concert with
Soundgarden
in Detroit, Michigan, USA. The report states that Cornell committed suicide in his MGM Grand hotel room by hanging.
Read More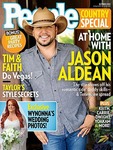 Over 59 people are killed and more than 500 injured
by a gunman while
Jason Aldean
plays the headlining set at the Route 91 Harvest Festival in The Mandalay Hotel, Las Vegas, Nevada, USA. The gunman, located on the 32nd floor of the hotel, kills himself shortly after.
Read More