Random selection from around 210 Facts
Click to filter results
Suicide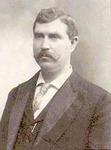 Popular Canadian songwriter, musician and recording artist
John Stromberg
commits suicide in Freeport, Long Island, New York, USA, by ingesting Paris Green insecticide. He had suffered severely from debilitating arthritis for several years.
Composer and designer of string instruments
Alfred Stelzner
commits suicide at his home in Dresden, Germany, Europe. Although his inventions, the violotta and the cellone, were highly praised and endorsed by famous musicians, his company had gone brankrupt, leaving him faced with insurmountable financial problems.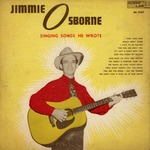 Country music singer and songwriter
Jimmie Osborne
is found dead from a self-inflicted gunshot wound in his trailer home near Louisville, Kentucky, USA.
Elvis Presley
is in Hollywood, Los Angeles, California, USA, re-shooting the ending of
Wild In The Country
, because pre-release screening audiences did not like the original ending in which Hope Lange committed suicide.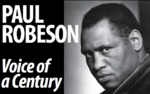 Apparently having suffered a nervous breakdown, the great American vocalist
Paul Robeson
attempts
suicide in his hotel room
in Moscow, Russia, Europe.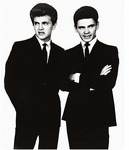 Don Everly of The
Everly Brothers
collapses on the stage of The Prince Of Wales Theatre, London, England, UK, Europe, during rehearsals fot their imminent tour. After two suicide attempts in
The Savoy Hotel
, he is too drugged on amphetamines to perform. Phil Everly goes on and does the tour alone.
Read More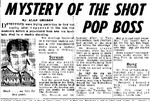 The Daily Mirror in the UK, runs a headline feature about the previous day's suicide of top music producer
Joe Meek
, who killed himself with a shotgun after murdering his landlady, Mrs Violet Shenton, with the same weapon.
Johnny Winter
records Suicide Won't Satisfy, Blue S uede Shoes and I Wonder If I Care at Andrus Studios, Houston, Texas, USA.
Having completed a post-mortem investigation, Gavin Thurston, coroner for the City of Westminster, reports the official cause of the death of
Jimi Hendrix
to have been inhalation of vomit due to barbiturate intoxication. He also reports that he found no evidence of an intention to commit suicide.
Pioneering British r'n'b bandleader
Graham Bond
dies aged 36 under the wheels of a Piccadilly line train at Finsbury Park station, London, UK. Most sources list Bond's death as a suicide.
Phyllis Major
, the wife of
Jackson Browne
, commits suicide with an overdose of barbiturates in Hollywood Hills, Los Angeles, California, USA. At least two of Browne's subsequent songs, Sleep's Dark And Silent Gate and The Shape Of A Heart, will be inspired by Major. Also, an earlier song, Ready Or Not, was written about how Browne and Major first got together after meeting in The Troubadour club in Los Angeles.
US country music star
Mel Street
takes his own life on the morning of his 43rd birthday.
Sid Vicious former bassist of The
Sex Pistols
, attempts suicide in the bathroom of the Hotel Seville, Madison Avenue, New York City, by slitting his wrists.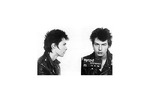 Sid Vicious, former bassist of The
Sex Pistols
, attempts suicide again in the bathroom of the Hotel Seville, Madison Avenue, New York City, USA, by slashing his wrists with a razor blade and a broken light bulb, then tries to jump out the window. He is admitted to the psychiatric ward of Bellevue Hospital.
Tom Evans, former bass player with
Badfinger
, is found hanged at his home in Surrey, England, UK, Europe, aged 36.
Richard Manuel, pianist for The Band, hangs himself from a shower curtain rod in a motel room in Winter Haven, Florida, USA, after playing a show in the Cheek To Cheek lounge.
Roy Buchanan
ties his shirt to a window grating and hangs himself from it in a jail cell at Fairfax County Adult Detention Center, Virginia, USA. Just an hour or so earlier, he had been arrested for public drunkenness after a verbal fight with his wife. On the same day,
Fred Below
, Chicago-blues drummer for
Memphis Slim
,
Muddy Waters
,
Howlin' Wolf
,
Chuck Berry
and others, dies of cancer, in Chicago, Illinois, USA, and Robert Calvert of UK space-rock band
Hawkwind
dies of a heart attack.
A dark day. Legendary American rock guitar virtuoso
Suicide Blonde
by
INXS
enters the ARIA Singles Chat in Australia at No6. It will peak at No2. The blues harp intro to the song is a sample from a Charlie Musselwhite track.
Rob Pilatus of shamed pop duo
Milli Vanilli
attempts suicide in the Mondrian Hotel, Sunset Strip, Los Angeles, California, USA, by taking an overdose of pills and slashing his wrists.
Underground writer and performance artist
Steven 'Jesse' Bernstein
commits suicide at his home in Neah Bay, Washington, USA, by stabbing himself in the throat three times with a knife. Despite serious substance abuse issues and mental illness, Bernstein had found a measure of fame because of his recordings with
Sub Pop Records
and his close relationship with William S. Burroughs.
Kurt Cobain
of Nirvana commits suicide in Seattle, Washington. His body will not be discovered until three days later.
Veteran British pop star
Cliff Richard
goes to Buckingham Palace, London, to collect a knighthood. On the same day, Hole singer Courtney Love and former Nirvana members
Dave Grohl
and
Krist Novoselic
are sued by a German promoter over Nirvana's failure to perform concerts after
Kurt Cobain
's suicide in April of the previous year.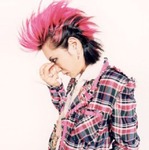 Fans, estimated at around 50,000 in number, flood into central Tokyo, Japan, to attend the funeral of
Hideto Matsumoto
[aka Hide], guitarist of the group
X Japan
. The centre of the city is brought to a standstill as ambulances carry away dozens overcome by emotion and the 82-degree [28c] heat.
Police officers in Macon, Georgia, USA, are called out to the home of Ronnie Hammond, lead singer for the southern rock band
The Atlanta Rhythm Section
. Hammond is threatening to commit suicide and is evidently suffering an emotional breakdown following a broken relationship.
Two senior students, Eric Harris and Dylan Klebold, embark on a random killing spree, shooting dead twelve students and one teacher at Columbine High School, Columbine, Colorado, USA. The pair then commit suicide. The incident will become known as
The Columbine High School Massacre
. The 2005 song
Cassie
by
Flyleaf
is
a response to the Columbine tragedy
. Cassie Bernall was a student at Columbine High School who died in the massacre.
Youth Of A Nation
by P.O.D. is also a response to Columbine and a list of contemporary cultural references to Columbine can be found
by clicking here
.
Acclaimed jazz-pop interpretative vocalist Susannah McCorkle commits suicide by jumping from the window of her New York City apartment, after penning a suicide note.
Former Split Enz/
Crowded House
drummer Paul Hester is found dead in Elsternwick Park, near his home in Melbourne, Australia,
Oceania
, having hung himself from a tree.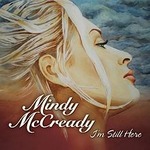 Paramedics are called to the Nashville home of country singer
Mindy McCReady
after an apparent suicide attempt. They transport her to a hospital after finding wounds on her wrists.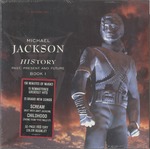 Speaking at a charity event at the Magic Johnson AMC theatre,
Jermaine Jackson states
that the recent suicide of Evan Chandler constitutes proof that his brother
Michael Jackson
was not guilty of child abuse. Evan Chandler, father of Jordan Chandler, and instigator of charges against
Michael Jackson
of child sex abuse, had been found dead in bed at home earlier in the month, having shot himself in the head.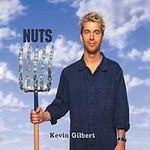 Singer-songwriter
Kevin Gilbert
, who shared a
Grammy
nomination for the
Sheryl Crow
hit,
All I Wanna Do
, is found dead in bed at home, in Pasadena, California, USA, aged 29. The cause of his death is not immediately disclosed, but is later revealed to have been autoerotic asphyxiation.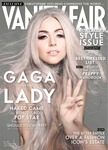 When 14-year-old
Jamey Rodemeyer of Williamsville, New York State, USA, takes his own life because of bullying
, he writes in his final tweet: "Bye Mother Monster. Thank you for all you have done. Paws up forever." Mother Monster is a nickname of
Lady Gaga
, a committed anti-bullying campaigner.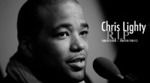 After a heated argument with his estranged wife, hip-hop music mogul
Chris Lighty
commits
suicide by shooting himself
outside his New York City, USA, apartment. Lighty was the manager of both 50 Cent and
P. Diddy
.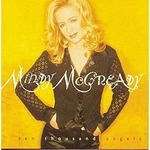 Record producer
David Wilson
is
found dead of an apparently self-inflicted gunshot wound
at the home of his girlfriend, country singer
Mindy McCready
, in Heber Springs, Arkansas, USA.
Keith Emerson
, keyboardist with
The Nice
and
Emerson, Lake And Palmer
, is
found dead of a self-inflicted gunshot wound
at his home in Santa Monica, California, USA. He suffered for many years with a painful nerve condition, and was thought to have become depressed.