Random selection from around 210 Facts
Click to filter results
Suicide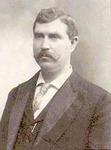 Popular Canadian songwriter, musician and recording artist
John Stromberg
commits suicide in Freeport, Long Island, New York, USA, by ingesting Paris Green insecticide. He had suffered severely from debilitating arthritis for several years.
Beverley Kenney
is born in Harrison, New Jersey, USA. She will become an acclaimed jazz singer but will commit suicide at the age of 28 by consuming a lethal overdose of alcohol and Seconal in her
Greenwich Village
apartment in New York City, USA.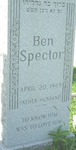 Phil Spector
's father, Benjamin, commits suicide by inhaling carbon monoxide fumes in his car, because of insurmountable debt problems. Written on his tombstone will be the words,
To Know Him Was To Love Him
, prompting Phil to write the song To Know Him Is To Love Him which he will record a decade later with
The Teddy Bears
, giving him his first hit single.
Unable to face his mounting debts,
Benjamin Spector
, the father of 60s record producer
Phil Spector
, commits suicide in New York City, USA, by sucking carbon monoxide through a hose in his car in broad daylight. A decade later, Phil will compose the song
To Know Him Is To Love Him
, inspired by the words carved into Benjamin's gravestone, which will become a No1 hit in 1958 for his group
The Teddy Bears
.
Alan Turing
, widely considered the father of computer science and artificial intelligence, commits suicide at his home in Wilmslow, Cheshire, UK. A post-mortem examination establishes the cause of death as cyanide poisoning. When his body was discovered, an apple lay half-eaten beside his bed, and this was believed to be the means by which the fatal poison was consumed. The song The Apple [2013] on the album The Big Other by
Fiction
, is about Turing, who had been horrifically persecuted for his homosexuality.
Elvis Presley
is in Hollywood, Los Angeles, California, USA, re-shooting the ending of
Wild In The Country
, because pre-release screening audiences did not like the original ending in which Hope Lange committed suicide.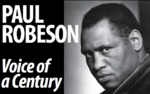 Apparently having suffered a nervous breakdown, the great American vocalist
Paul Robeson
attempts
suicide in his hotel room
in Moscow, Russia, Europe.
Scott Walker
of
The Walker Brothers
is found unconscious in his gas-filled London, UK, apartment. The incident is widely interpreted as an attempted suicide.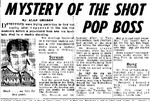 The Daily Mirror in the UK, runs a headline feature about the previous day's suicide of top music producer
Joe Meek
, who killed himself with a shotgun after murdering his landlady, Mrs Violet Shenton, with the same weapon.
Johnny Winter
records Suicide Won't Satisfy, Blue S uede Shoes and I Wonder If I Care at Andrus Studios, Houston, Texas, USA.
American children's book author
Art Linkletter
tells a White House conference on drugs control in Washington DC, USA, that "Every rock'n'roll station is sending out, eighteen hours a day, messages to kids that are right over the heads of our generation - every time one of the Top 40 hit records is played, it is an advertisement for trips." (Linkletter's daughter had recently committed suicide after taking LSD.)
Ben Pollack
, the jazz bandleader known as 'The Father Of Swing', commits suicide by hanging himself in Palm Springs, California, USA.
A San Francisco insurance company, after being sued by
Janis Joplin
's manager, pays out $112,000 on a policy covering the death of the singer. They had claimed that her death was suicide, but the court agreed with her manager, and a coroner's report, that Joplin died from an accidental overdose.
Stranglers' fan
Dagenham Dave
commits suicide by jumping off Tower Bridge, London, England, UK, Europe, into the River Thames. A song of the same name, inspired by Dave, appears on
The Stranglers
' 1977 album
No More Heroes
.
Sid Vicious former bassist of The
Sex Pistols
, attempts suicide in the bathroom of the Hotel Seville, Madison Avenue, New York City, by slitting his wrists.
Sid Vicious, former bassist of The
Sex Pistols
, attempts suicide again in the bathroom of the Hotel Seville, Madison Avenue, New York City, USA, by slashing his wrists with a razor blade and a broken light bulb, then tries to jump out the window. He is admitted to the psychiatric ward of Bellevue Hospital.
New York electronic punk duo Suicide release a new cassette-only album,
Half Alive
.
Rob Pilatus of shamed pop duo
Milli Vanilli
attempts suicide in the Mondrian Hotel, Sunset Strip, Los Angeles, California, USA, by taking an overdose of pills and slashing his wrists.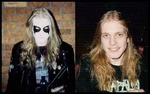 Per 'Dead' Ohlin
, Swedish vocalist of black/death metal bands Mayhem and Morbid, finally lives up to his nickname by slitting his wrists and throat with a knife and then shoooting himself in the forehead with a shotgun, at home in Krakstad, Norawy, Europe. He leaves a brief suicide note, which apologizes for firing a gun indoors and begins, "Excuse the blood"...
Read More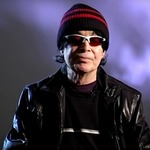 Alan Vega
of pioneering electro-punk duo Suicide dies
in his sleep, aged 72
, in New York City, USA.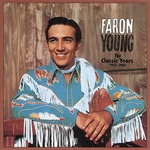 Country recording star
Faron Young
attempts suicide by shooting himself in
Nashville, Tennessee
, USA.
Police officers in Macon, Georgia, USA, are called out to the home of Ronnie Hammond, lead singer for the southern rock band
The Atlanta Rhythm Section
. Hammond is threatening to commit suicide and is evidently suffering an emotional breakdown following a broken relationship.
Innovative rock guitarist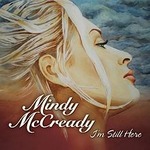 Paramedics are called to the Nashville home of country singer
Mindy McCReady
after an apparent suicide attempt. They transport her to a hospital after finding wounds on her wrists.
Lover's rock vocalist
Jean Adebambo
is
found dead, aged 46
, in London, UK. She had found success during the 1980s in the lover's rock style of reggae music with hits including Reaching For A Goal, Hardships of Life and Pipe Dreams, and was about to re-start her career when she dies. [It is later concluded that she committed suicide.]
Los Angeles Assistant Chief of Coroners, Ed Winter, rules that Paula Goodspeed, an alleged stalker whose body was found in her car outside American Idol judge
Paula Abdul
's estate in Sherman Oaks, committed suicide.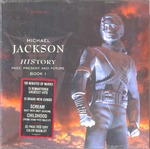 Evan Chandler, father of Jordan Chandler, and instigator of charges against
Michael Jackson
of child sex abuse, is found dead in bed at home, having shot himself in the head.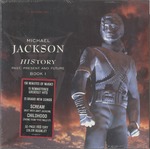 Peter Lopez, the lawyer who represented music business clients including
Michael Jackson
,
The Eagles
,
Andrea Bocelli
and
Michael Buble
, is
found dead at his home
in Encino, California, USA, apparently having committed suicide by shooting himself. Lopez was married to the actress Catherine Bach.