Random selection from around 4,300 Facts
Click to filter results
Radio
Young's Musical Comedy Co. present The Pride Of New York for the second night of a week at The Masonic Opera House, Marshfield, Oregon, USA. The show is billed as a 'screaming satire with full cast and beauty chorus'.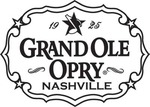 NBC Radio's live
Grand Ole Opry
country music radio show moves its venue from The Hillsboro Theatre to the Dixie Tabernacle in East
Nashville, Tennessee
, USA.
Western-swing quintet Hank Penny and his Radio Cowboys record Army Blues for
Vocalion Records
in Charlotte, North Carolina, USA.
The first-ever gold disc is presented during a live US radio broadcast to
Glenn Miller
for his single Chattanooga Choo Choo.
The
Count Basie
Sextet plays the fifth night of a six-week engagement at The Brass Rail, Chicago, Illinois, USA.
Brian Ferriman
is born in London, Ontario, Canada. He will become a powerful artist manager and president of Savannah Music. In September 2008 he will be inducted into the Canadian Country Music Hall of Fame.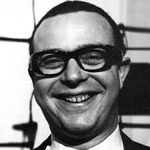 Cyril Ornadel
and his Orchestra, with William Davies, performs a thirty minute concert as part of the
Music While You Work
series on BBC Home Service Radio in the UK. Also heard in concert on the Home Service on this day are
Frederic Cooper
And His Tipica Orchestra.
Frank Sinatra
stars as the footloose and frequently unemployed private eye
Rocky Fortune
in another episode of his radio series of that name in the USA. This episode is entitled Bodyguard At A Rodeo.
Eddie Calvert
, aka The Man With The Golden Trumpet, plays at The Regal, St. Leonards, UK.
Music trade publication
Billboard
magazine reports that
David Sarnoff
, chairman of
RCA
has stated that "Total sales of products and services by the Radio Corporation Of America in 1955 will exceed $1,000m." This places RCA, with 78,000 employees, in the Top 25 companies in the USA.
When The
Count Basie
Orchestra plays at Basin Street East, New York City, USA, the performance is broadcast live as part of the All-Star Parade Of Bands syndicated radio show.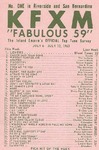 From Me To You by
The Beatles
peaks at No7 on the KFXM Radio singles chart in Riverside and San Bernardino, California, USA.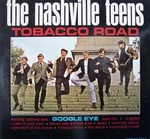 The Nashville Teens
,
Brian Poole
And
The Tremeloes
and
Jackie Trent
appear on UK radio show
Easy Beat
.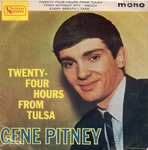 Gene Pitney
pre-records two appearances for UK radio show Top Gear.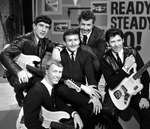 Brian Poole
And
The Tremeloes
appear on the BBC radio show
Easy Beat
, recorded in London, UK.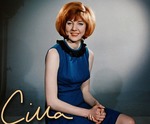 UK tv series They've Sold A Million features radio deejay
Alan Freeman
interviewing
Cilla Black
about her career.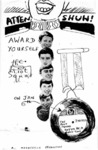 The Riot Squad
appear on the Radio Luxembourg show Ready, Steady, Radio!, and also play at Tiles Club, 79-89 Oxford Street, London, England, UK.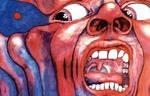 King Crimson
record a live set for BBC radio show Top Gear at Maida Vale studios, London, England, UK, Europe.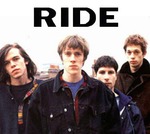 Ride record Like A Daydream during
John Peel
Session, for BBC Radio 1 in London, UK.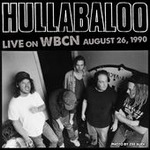 Hulla baloo
play a live concert on WBCN Radio in Boston, Massachusetts, USA.
Pearl Jam
release their debut album, Ten, in the USA. On the same day, in advance of release, the single Smells Like Teen
Spirit
by Nirvana is sent out to radio deejays.
The website ejazz.fm is launched by Jazz FM in the UK, as a site focused on the wide genre of jazz, including two continuous music streams - for uptempo and downtempo jazz.
Nine Million Bicycles
by
Katie Melua
gets its first UK airplay on BBC Radio 2's Terry Wogan Show. Melua will go on to become one of Britain's most successful singer-songwriters.
The Sugarhill Festival begins at Warren Farm, Liddington Warren, near Swindon, Wiltshire, UK. Acts appearing over the next three days include Dr Feelgood,
Nine Below Zero
, Connie
Lush
And Bluesshouter, the Hamsters, Matt Schofield, Papa George, Paul Williams And Blue Thunder, the Robin Bibi Band, Sam Kelly's Station House and Nicky Moore's Blues Corporation.
Oasis
fan Ben Hayes is treated to a solo concert by
Noel Gallagher
in his home in Poynton, Cheshire, England, UK, Europe. The gig is a prize in a BBC Radio 1 competition. 15 people pack into Ben's lounge for the show and his mother makes cups of tea for the crew.
On their
Revolution Radio tour
,
Green Day
play at The O2 Arena, London, England, UK, Europe.