Random selection from around 820 Facts
Click to filter results
Racism
Josephine Gassman And Her Pickaninnies play at The Chutes And Zoo, San Francisco, California, USA. Also onthe bill are The Gillen Family, Madeline Franks, Powers And Freed, Carroll The Whistler and The Samayoas.
The Trocadero Quartette present "Their black-face character creation - The Telephone Agent" during a week at Chase's Theatre, Washington DC, USA. Also on the bill are The Hungarian Gypsy Band, "comedy trick violinist" Chevriel and "The Dainty Singing And Dancing Comedienne" Kitty Fox Allen.
St. Patrick's Day Is A Bad Day For Coons, composed by Irving Jones, is given away with the music supplement of Hearst's Chicago American newspaper.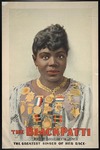 The Black Patti Troubadours play at The California Theatre, San Francisco, California, USA. The Black Patti is a popular nickname for African-American soprano
Matilda Sissieretta Joyner Jones
, who found the 'Black Patti' identity and the coon songs and minstrel tunes associated with it, extremely distasteful.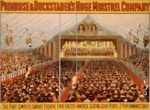 Primrose And Dockstader's Big Minstrels
are playing atThe Victoria Theatre, New York City, USA.
Male vocalist
Silas Leachman
records Must You Roll Dem Eyes?, The Jolly Students, Tis Not Always The Bullets That Kill and Sacred To The Memory Of Our Carter, for
Victor Records
in Philadelphia, Pennsylvania, USA.
Collins And Harlan
, a comedy duo specialising in 'coon songs', record On The Good Ship Whip-Poor-Will for
Columbia Records
in New York City, USA.
Actor, comedian, singer, Minstrel show performer and songwriter
Sam Lucas
, one of the first African-Americans to perform in Vaudeville, dies after falling sick while filming.
Three black men from the James Robinson Circus are in jail in Duluth, Minnesota, USA, accused of raping a teenage girl. Although a physician's examination found no evidence of rape or assault,
a mob breaks them out of jail and lynches them
. Postcards with pictures of the hanging will be sold as souvenirs. This incident will serve as the setting of
Bob Dylan
's epic 1965 song
Desolation Row
. [Dylan's father was living in Duluth at the time of the lynchings].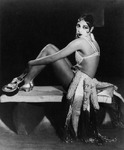 Black singer and exotic dancer
Josephine Baker
opens in the
Revue Negre
at the Theatre des Champs-Elysees, Paris, France, where her semi-naked erotic dancing makes her an instant success.
South African singer and civil rights activist
Miriam Makeba
is born in Prospect Township, Johannesburg, South Africa.
A feature in music trade magazine
Billboard
in the USA, reports that, despite many obstacles, negroes are making considerable advances in music, films and radio.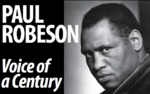 Paul Robeson
addresses the World Peace Rally, sponsored by
The National
Council of American-Soviet Friendship, in New York City, USA.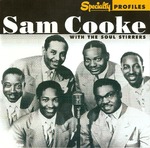 The Soul Stirrers
, featuring
Sam Cooke
, play at The Shrine Auditorium, Los Angeles, California, USA.
Read More
British punk band Sham 69 pull out of a proposed
Rock Against Racism Carnival
in London, UK, claiming concern that they will be blamed if any violence breaks out.
Sixteen-year-old PLF militant Samir Kuntar and three others, brutally kill Danny Haran and his four year-old daughter, Einat, in the coastal city of Nahariya, Israel, Asia. Danny's wife,
Smadar Haran, escapes death by hiding in a crawl space above the family bedroom with her two year-old daughter Yael
who, tragically, dies of suffocation when Smadar tries to stop her from crying, which would have revealed their hiding place. The song
Hush, Yael
by
Oh, Sleeper
tries to recreate those moments spent in hiding by Smadar and her tiny child.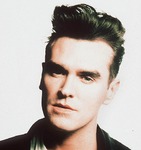 Anti-racist pop fans demonstrate outside EMI headquarters in London, England, UK, Europe, demanding an explanation from
Morrissey
of why he used right-wing imagery during his performance at Madness's
Madstock
event in Finsbury Park, London.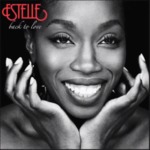 Black vocalist
Estelle
criticises
Bob Geldof
and the organisers of the Live 8 concerts, telling
them
to "check themselves", because of the lack of black artists appearing at the London, England, UK, leg of the global event.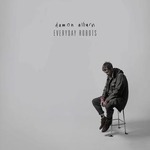 In a BBC Radio 4 Today interview,
Damon Albarn
of
Blur
and
Gorillaz
, criticises the upcoming Live8 concerts as "too Anglo-Saxon" and says they will do nothing to promote positive images of Africa.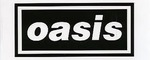 Noel Gallagher
of
Oasis
declares that hip-hop star
Jay-Z
, recently announced as the headliner for the next
Glastonbury Festival
, is an unsuitable act for the event. "I'm not having hip-hop at Glastonbury," he fumes. "It's wrong."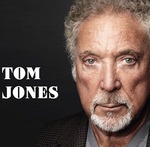 In the wake of Sir
Tom Jones
revealing that he is having a DNA test to establish whether or not he has any black ancestry,
The Daily Mail publishes a 'spectacularly racist' cartoon
by the illustrator Mac. The cartoon shows two white explorers, one reading a newspaper with the headline "'Am I black?' asks
Tom Jones
", while another approaches two caricature black tribesmen with a test-tube, clutching a briefcase adorned with the words "DNA tests". The cartoon caption reads: "The DNA matches - now just one more test... can you sing Delilah?"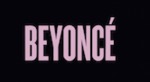 The Anti-Anti
Beyonce
Protest Rally
takes place in front of the NFL Headquarters
in New York City, USA, with just three protesters objecting to
Beyonce
's recent Super Bowl half-time performance, which featured backing dancers dressed as members of radical political organisation the Black Panthers. A larger number of pro-
Beyonce
supporters also turned up at the rally.
Stevie Wonder
and
India Arie
attend the Dinner For Equality co-hosted by Patricia Arquette and Marc Benioff in Beverly Hills, Los Angeles, California, USA.