Random selection from around 740 Facts
Click to filter results
Papparazzi
An advertisement in today's edition of The Indiana Progress newspaper of Indiana, Philadelphia, USA, declares Edison's Phonograph (gramophone) to be "better than a piano, organ or music box, for it sings and talks as well as plays and don't cost as much. It reporoduces the music of any instrument - band or orchestra - tells stories and sings - the old familiar hymns as well as the popular songs."
Foxy Grandpa
, based on a popular newspaper cartoon strip, opens at Haverley's 14th Street Theatre,
Broadway
, New York City, USA, where it will run for 125 performances.
The musical comedy
A newspaper advertisement for a novel instrument,
the ukulele harp
, appears in the USA, with prices ranging from $21.25 to $32.50, depending on which model is bought.
Chu Chin Chow
, billed as 'a musical extravaganza of the Orient', is being presented at
The Poli Theatre
, Washington, CD, USA. According to the newspaper ads, with a company of 300 people, it is 'positively the biggest and most expensive show ever brought to Washington.'
The Abilene Daily Reporter carries an advertisement by the Hall Music Company announcing, "Shake hands with Jimmie Rodgers at our store Monday morning from 11 to 11:45. He will personally autograph any of his
Victor Records
purchased from us at this time. You have heard his Records now we invite you to see Jimmie in person."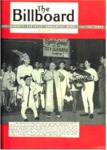 Spike Jones
And His Musical Depreciation Revue appear on the cover of
Billboard
Magazine in the USA.
UK popular music newspaper
Melody Maker
reports that American bandleader and recording artist
Earl Bostic
has recovered from his recent heart attack.
UK pop newspaper the NME reports that because the performers are having difficulty finding suitable material to record, the rock'n'roll fad will soon be over.
Flamboyant US pianist
Liberace
wins '8,000 damages in the High Court, London, against UK newspaper the Daily Mirror, which had published an article implying that he was homosexual.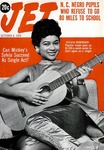 As she launches her solo career, Sylvia Robinson of
Mickey And Sylvia
features on the cover of Jet magazine in the USA.
Charlie Byrd
predicts, during a press conference in New York City, USA, that an emerging Brazilian dance rhythm
The Bossa Nova
could become the next craze to sweep the Western world. Byrd has recently returned from a tour of sixteen South American countries.
Jazz guitarist
Billboard
magazine reviews the new
Roy Orbison
single,
Candy Man
, with the words, 'Orbison has sock sides here - a fine follow-up to his recent smash hit
Running Scared
, Crying features an expressive reading on a moving country-flavored ballad. Flip is an effective folk blues with standout delivery by Orbison.'
The Flares
[aka The Flairs] release a new dance-craze single, Doing The Hully Gully, on Press Records in the USA.
The brand-new
Telstar 1 communications satellite
[launched on 10 July] carries its first transatlantic programming - excerpts of a baseball game at Wrigley Field in Chicago, Illinois, USA, a live press conference by President Kennedy, and a performance by the Mormon Tabernacle Choir. Inspired by the broadcast, British record producer
Joe Meek
composes the futuristic instrumental
Telstar
, which is recorded later in the week by
The Tornados
.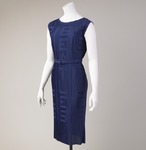 Liverpool, England, UK, Europe, pop newspaper Merseybeat reveals a new Tricel pleated 'Beatles dress', manufactured exclusively for Littlewoods stores, which has been launched at
The Cavern Club
.
Reports in the UK press claim that the 'romance' between
Cliff Richard
and dancer Jackie Irving is now over.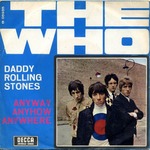 Nancy Lewis of Fabulous magazine interviews The Who during a gig at Goldhawk Road Social Club, Shepherd's Bush, London, UK.
Read More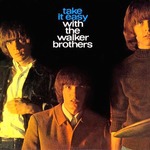 The
Walker Brothers
get their first UK press coverage in the form of a brief interview with journalist Chris Welch in
Melody Maker
, partly about their connections to
P.J. Proby
.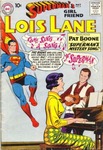 The Vatican's weekly magazine compliments MOR crooner
Pat Boone
on the dignity of his private life, and adds, "It even pleased us, the way you sing. No shouting, no facial gestures, no contortions…"
Jack L. Gritz, editor of The Baptist Messenger newspaper in Oklahoma City, Oklahoma, USA, writes in praise of
UK rock weekly newspaper the NME [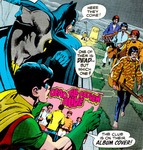 Tim Harper, in the
Drake
University, Iowa, USA, newspaper, the Times-Delphic, writes a feature entitled 'Is
Paul McCartney
Dead' which reports Californian college gossip that
Paul McCartney
of
The Beatles
had died in a car crash in 1966 and was replaced by a lookalike. This is the first published account of what will become known as the 'Paul Is Dead' myth.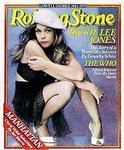 Rickie Lee Jones
appears on the cover of Rolling Stone magazine in the USA.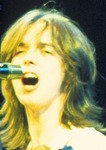 UK pop paper
Melody Maker
reports that the inquest into the death of Wings' guitarist Jimmy McCulloch has ended with an open verdict. The coroner's report stated that McCulloch died of morphine poisoning, but he also had alcohol and cannabis in his system.
Amid rumours that
Blondie
is to split, UK rock newspaper
NME
(New Musical Express) reports that the band's upcoming UK tour has been cancelled.
UK tabloid newspaper The Sun reports that
Elton John
has cancelled a charity show in Hollywood because he is seriously ill with glandular fever.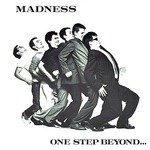 Suggs of UK hitmaking 2-Tone band Madness denies allegations (in The Sun newspaper a week earlier) that he has racist sympathies.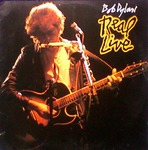 Bob Dylan
starts the new decade with a small club date at Toads, New Haven, Connecticut, USA. He plays a four hour long set.
Read More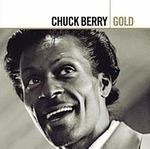 St. Charles County, Missouri, USA, police hold a press conference to announce that their
drug agents recently found and seized several plastic bags of marijuana
, an unspecified quantity of hashish, two rifles, a shotgun, $122,000, and pornographic videotapes, slides and books, at Berry Park, a liesure complex owned by
Chuck Berry
. Unexpectedly, Berry himself turns up at the press conference and denies ever having used cocaine (none of which had been found at Berry Park, although that was what the Drug Agents had been searching for).
Michael Jackson
's parents are hit with a $4 million legal judgement after failing to honour an agreement with a South Korean newspaper for their son to perform in Korea.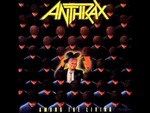 Legendary heavy metal band
Anthrax
holds a press conference at Sirius Satellite Radio in New York City, USA, to announce the reformation of its classic 'Among The Living' line-up.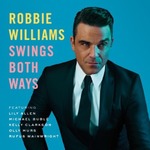 Robbie Williams
is awarded substantial libel damages over claims published in The People newspaper, Star and Hot Stars, that he was secretly homosexual. Tom Shields QC, told the court, "Mr Williams is not, and has never been, homosexual."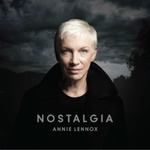 At a press conference in London,
Annie Lennox
speaks out against Israeli bomb strikes on Gaza - calling for an end to the "slaughter and systematic murder" of Arabs living in the area. Supporting Lennox at the press conference are Bianca Jagger and Alexei Sayle.
Cher
speaks in a City Hall protest in Los Angeles to try to convince officials to cancel plans to build a new habitat for LA Zoo's much-loved elephant, Billy. Cher believes Billy should, instead, be moved to a new home. This puts her directly in opposition to
Slash
of Guns 'n Roses who favours the new elephant house. The council decides to press ahead with the new habitat.