Random selection from around 660 Facts
Click to filter results
Papparazzi
orchestrion
", imported direct from Germany, Europe, which plays "all of the latest classical and popular music". The paper urges its readers to go and see this mechanical instrument, which is "run by electricity and contains 164 pipes with a blending of sixteen instruments. It is said to be only one of six such instruments in the USA.
The Morning Oregonian newspaper reports that Fred Fritz's Concert Hall in Portland, Oregon, USA, has acquired "a magnificent
An advertisement in today's edition of The Indiana Progress newspaper of Indiana, Philadelphia, USA, declares Edison's Phonograph (gramophone) to be "better than a piano, organ or music box, for it sings and talks as well as plays and don't cost as much. It reporoduces the music of any instrument - band or orchestra - tells stories and sings - the old familiar hymns as well as the popular songs."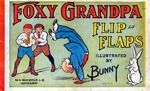 The musical comedy
Foxy Grandpa
, based on a popular newspaper cartoon strip, is playing at Haverley's 14th Street Theatre,
Broadway
, New York City, USA, during a run of 125 performances.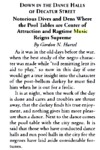 The Atlanta (Georgia) Constitution newspaper runs a feature headlined Down In The Dancehalls Of Decatur Street, which declares that, "It is at night, when the work of the day is done and cares and troubles are thrust away, that the darkey finds his true enjoyment, and nothing gives him more pleasure than a dance. Next to the dance comes the pool table with the city negro. It is said that those who have conducted dance halls and run pool halls in the city for the negroes have laid aside considerable fortunes".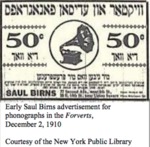 It is reported in The New York Times that a certain Saul Birns (aka Saul Birnzweig) has been arrested on charges of selling talking machines to immigrants through the use of misleading newspaper advertisements. Sixty-five complaints were lodged against Birns, whose fraudulent transactions allegedly netted him about $125,000 per year.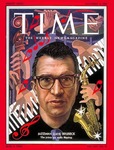 Jazz pianist
Dave Brubeck
is featured on the cover of the influential Time magazine in the USA.
Billboard
publishes a Disc Jockey Popularity Chart in which deejays chose their favourite artists.
Frank Sinatra
and
Doris Day
come tops, with
Elvis Presley
showing up at No8 in the 'Most Promising Country And Western Artist' category.
In the USA, trade magazine
Pop newspaper
Melody Maker
's Night Out With The Stars Ball at the
Royal Albert Hall
, London, England, UK, Europe, features artists including
Ruby Murray
and
Eddie Calvert
.
EMI in the UK runs press ads for Heartbreak Hotel, billing
Elvis Presley
as 'the King of Western Bop?.
The Ink Spots
appear on UK tv show Sunday Night At The London Palladium, but are criticised in the music press for relying entirely on old hits.
Downbeat magazine hails 'reincarnated troubadour'
Pete Seeger
for his work in restoring the glories of American folk music.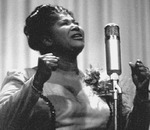 Mahalia Jackson
headlines
The National
Press Club's Black Tie Ball in Washington DC, USA. Also on the bill are
Sammy Kaye
's Swing And Sway Band and torch singer Elvira Rios.
UK pop star
Mike Sarne
is reported in the press as stating that, "The pop scene is disgusting. The hypocrisy is incredible and the entire showbiz scene seems to be controlled by rank amateurs."
A
feature headlined 'Presley As Top Money Star'
in Variety magazine in the USA estimates
Elvis Presley
's income from motion pictures this year at $2.7m, easily surpassing the earnings of such established Hollywood heavyweights as Cary Grant, Elizabeth Taylor and Audrey Hepburn.
British tabloid newspaper The Daily Mirror reports that Liverpudlian pop vocalist
Rolling Stone magazine runs a feature which is heavily critical of UK power-trio Cream, describing
Eric Clapton
as "the master of the blues cliché" and, unwittingly, contributing to the demise of the band.
Read More
Paul Zimmerman of Newsweek interviews
The Beatles
Book monthly magazine in the UK, includes a record collecting supplement. Response from readers will prove positive enough to launch the supplement separately as Record Collector magazine in March 1980.
Today's edition of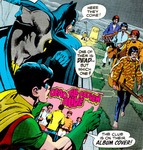 Tim Harper, in the
Drake
University, Iowa, USA, newspaper, the Times-Delphic, writes a feature entitled 'Is
Paul McCartney
Dead' which reports Californian college gossip that
Paul McCartney
of
The Beatles
had died in a car crash in 1966 and was replaced by a lookalike. This is the first published account of what will become known as the 'Paul Is Dead' myth.
John Lennon
and Yoko Ono hold a press conference in New York City, USA, at which they announce the creation of Nutopia, a 'conceptual' country governed by 'cosmic' laws and whose national anthem is three seconds of silence.
Lady Gaga
takes part in a press conference for MTV Video Music Aid Japan in Chiba, Japan, Asia.
Laura Marling
begins a tour of cathedrals with a show at Exeter Cathedral, Exeter, UK. Matt Woolliscroft [promoter, SJM Concerts] : Laura's agent Lucy Dickins and her manager, Adam Tudhope, said 'We want to play cathedrals, can you sort it out?' It was difficult to put together, but well worth it. I had to convince cathedrals that we were doing something special. If I phoned up and said, 'I'm from SJM' and they