Random selection from around 690 Facts
Click to filter results
Papparazzi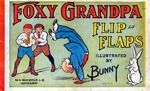 The musical comedy
Foxy Grandpa
, based on a popular newspaper cartoon strip, plays at Haverley's 14th Street Theatre,
Broadway
, New York City, USA, during a run of 125 performances.
Twenty-eight migrant farm workers die when the plane in which they are being deported back to Mexico, crashes at Los Gatos Canyon, 20 miles west of Coalinga, California, USA. When
Woody Guthrie
reads a
newspaper report of their deaths
, he will be struck by the fact that none of the Mexicans are named, although the crew of the plane are. Guthrie is then inspired to write his song
Deportee (Plane Wreck At Los Gatos)
.
Academic Professor Carl Sauer, founder of the New South Wales Junior Orchestra And Choir, is reported in Australia's Barrier Miner newspaper as stating that
jazz and swing music are on the way out
. "These kinds of music certainly are not taking Sydeney's youth away from serous musical work." Professor Sauer's opinion is said to be based on sales figures given to him by music warehouses.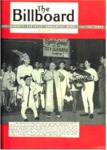 Spike Jones
And His Musical Depreciation Revue appear on the cover of
Billboard
Magazine in the USA.
Eddie Fisher
features on the cover of jazz magazine Downbeat in the USA.
It is reported in the trade press in the USA that the song Sh-Boom has been bought from publishers Progressive Music by Hill And Range Music during the past week, "for a substantial sum of money". The song was first recorded by
The Chords
on Cat Records, and had then been covered by The Crewcuts for
Mercury Records
.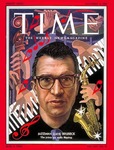 Jazz pianist
Dave Brubeck
is featured on the cover of the influential Time magazine in the USA.
The first edition of
The Village Voice
, a new newspaper for
Greenwich Village
, New York City, USA, reports that the increasingly popular Sunday gatherings of folk musicians in
Washington Square
are under threat because their performance permits have expired and cannot be renewed until the following spring.
EMI in the UK runs press ads for Heartbreak Hotel, billing
Elvis Presley
as 'the King of Western Bop?.
TV pop show producer
Jack Good
sparks
off a UK controversy when he is reported in a newspaper feature stating that, "I don't think
Cliff Richard
would have existed at all as a singer without
Elvis Presley
."
Noel Stookey (later to become Paul of folk trio
Peter, Paul And Mary
) reads a New York Herald Tribune newspaper story in
The Gaslight Cafe
,
Greenwich Village
, New York City, USA, about a Father's Day boat cruise up the Hudson River to Bear Mountain. The trip had gone awry due to counterfeit tickets and overcrowding. Stookey shows the story to his young acquaintance
Bob Dylan
who had arrived in New York from Minnesota the previous winter. Inspired by the story, Dylan returns the next day with Talkin' Bear Mountain Picnic Disaster Blues, composed in the style of his idol,
Woody Guthrie
.
Read More
The Harvard Crimson
of Cambridge, Massachusetts, USA, runs
a feature by Merry Maisel
, Folk Music Director of WHRB Radio, about the folk-music boom, complaining, among other things, that "folk music suffers from renaissance - the trios and quartets (which shall be nameless) begin turning out corrupt, oompah versions of perfectly good folk songs; no lover of folk musics enjoys hearing the
lush
, superfatted, slick results."
The Twist
, obsessed and infuriated, have demolished the buildings where they were gathered, have broken windows and chairs and, out in the streets, have staged riots."
Russian newspaper Komsomolskaia Pravda reports that, "Dozens of cases are known in which possessed dancers of rock'n'roll and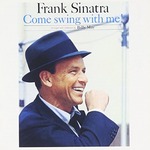 It is reported in the Providence Evening Bulletin that
Frank SInatra
and
Dean Martin
are friends of notorious Mafioso boss Salvatore Rizzo.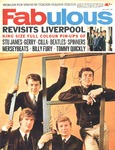 Fabulous magazine runs a special edition dedicated to Liverpool music, featuring
The Searchers
on the front cover and features about
The Beatles
,
The Mojos
,
Gerry And
The Pacemakers
,
Cilla Black
,
Billy Fury
,
The Merseybeats
, The Spinners and
Tommy Quickly
.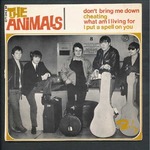 It is reported in the UK music press that
The Animals
have left EMI and signed to
Decca Records
in the UK. They will begin recording for Decca in the spring of 1966 - when their contract with independent record producer
Mickie Most
runs out.
Dylan holds a press conference in the King's Cross Hotel, Sydney, New South Wales, on the eve of his first tour of Australia.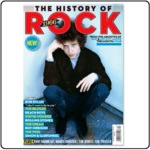 Bob Dylan
holds a press conference in the Mayfair Hotel, London, England, UK, Europe. In the evening Dylan takes British singer Dana Gillespie to see
John Lee Hooker
at Blaises.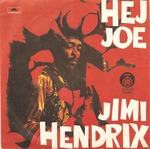 Weekly pop newspaper Record Mirror publishes the first British newspaper interview with
Jimi Hendrix
.
Read More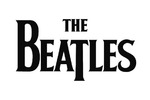 A full-page advertisement, part-funded by
Paul McCartney
of
The Beatles
, appears in The Times newspaper in London, UK, describing the existing marijuana law as "immoral in principle and unworkable in practice". The advert is signed by Francis Crick, George Melly, Jonathan Miller and
The Beatles
.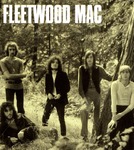 UK pop weekly
Record Mirror
reveals that guitarist
Peter Green
, formerly of
John Mayall
's
Bluesbreakers
, has formed a new group called Fleetwood Wing. Close, but no coconut. The group is, of course,
Fleetwood Mac
.
Read More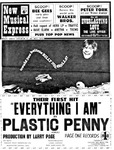 The front cover of today's edition of UK music weekly NME is dominated by an advert for the new single Everything I Am by
Plastic Penny
. The paper also features interviews with The
Bee Gees
, The
Walker Brothers
and Peter Tork of
The Monkees
.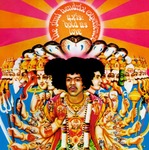 When The
Jimi Hendrix
Experience fly to New York City, USA, the whole band is strip-searched for drugs as they go through customs.
Read More
Jim Morrison of
The Doors
is interviewed for The Village Voice underground newspaper at the band's office on Santa Monica Boulevard, Los Angeles, California, USA.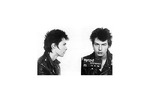 In a New York City, USA, court, former
Sex Pistols
bassist Sid Vicious is charged with murdering his girlfriend, Nancy Spungen. Newspaper reports describe him as seeming to be in a trance. Bail is set at $50,000. He is admitted to the Detox Unit at Riker's Island prison.
While on tour in Spain, Europe,
Bob Dylan
is interviewed in a cafe in Madrid, by Mick Brown of UK daily newspaper The Times.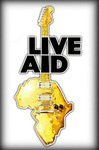 A report in the newspaper USA Today states that album sales in the USA have increased by between 20% and 100% for artists who performed in the Live Aid Concerts on July 13. Examples include the first four
Led Zeppelin
albums, reportedly selling double and triple their normal volume, albums by
Black Sabbath
, Crosby Stills And Nash and The Who all selling 50% more than usual.
Phil Collins
' albums are said to have sold out on the weekend of Live Aid, according to some retailers.
The
Stone Roses
begin two days of international press/tv and radio interviews at The Tara Hotel, London, UK.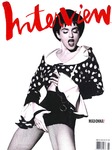 Madonna
is featured on the cover of Interview magazine in the USA, posed controversially with one hand between her thighs and the other on her breast.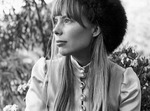 Joni Mitchell
blasts
Bob Dylan
as a "plagiarist" and a "fake" in an
interview published by the Los Angeles Times
.
Boy band
Shinee
hold a press conference before playing the second of two shows at Olympic Park Stadium, Seoul, South Korea.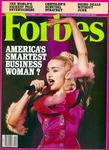 UK newspaper the Daily Mail reports that
Madonna
's brother,
Anthony Ciccone
, lives under a bridge in Traverse City, Michigan, USA, and depends on a local soup kitchen for food.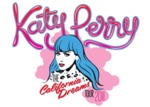 On her
California Dreams
tour
Katy Perry
plays at The Press And Journal Arena, Aberdeen, Scotland, UK, Europe.
British national tabloid newspaper The Sun runs the headline "Ramadan A Ding Dong" after tv station Channel 4 broadcasts a controversial Muslim call to prayer. The headline is a reference to the 1961 hit single
Rama Lama Ding Dong
by
The Edsels
.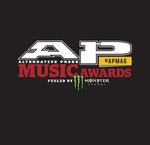 The
first Alternative Press Music Awards
, hosted by Mark Hoppus of
Blink 182
, are held at Voinovich Park, Cleveland, Ohio, USA.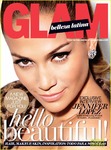 Jennifer Lopez
attends the NBC Universal Press Day at The Langham Huntington, Pasadena, California, USA.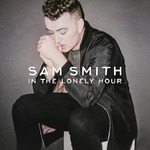 Sam Smith
plays live at The Hollywood Reporter's 4th Annual Nominees Night at Spago, Beverly Hills, Los Angeles, California, USA.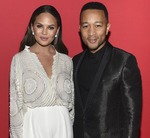 When
John Legend
and his wife Chrissy Teigen arrive at JFK Airport, New York City, USA, a
papparazzi photographer asks them racist questions
about their roots.
Read More