Random selection from around 4,700 Facts
Click to filter results
Movie
At the age of 59, celebrated comedienne and torch singer
Fanny Brice
suffers a massive cerebral hemorrhage and is rushed to Cedars of Lebanaon Hospital, Hollywood, Los Angeles, California, USA, where she will die a few days later. (The film Funny Girl is based on
the career of Fanny Brice
.)
In The Still Of The Night by US doo-wop R'n'B band The Five Satins enters the
Billboard
Top 40 singles chart, where it will peak at No24. Nevertheless, it will go on to become a genre classic, and eventually achieve multi-platinum sales.
While rehearsing a dance sequence for the film Jailhouse Rock at the MGM Soundstage, Hollywood, California, USA,
Elvis Presley
inhales a cap from one of his teeth into his lung.
Folk group The Brothers Four fly to New York City, USA, to begin recording their debut album for
Columbia Records
.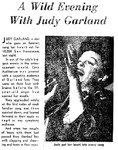 Judy Garland
plays at The Civic Auditorium, San Francisco, California, USA, to an audience of 8,700 people. The show grosses $45,000.
The Four Preps
record a new single,
The Big Draft
, live at North Hollywood High School, California, USA. The song is a novelty number, suggesting how popular music groups would fare if sent off to serve in the US forces. The
Barron Knights
will adapt the idea for the UK market under the title Call Up The Groups.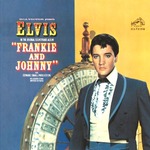 Elvis Presley
continues with filming of his next movie,
Frankie And Johnny
, at Goldwyn Studios, Hollywood, Los Angeles, California, USA.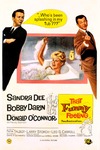 That Funny Feeling
,
Bobby Darin
's third and final movie with his wife Sandra Dee, opens at cinemas in Japan, Asia.
The Beatles
meet
Elvis Presley
at his house on Perugia Way, Bel Air, Hollywood, California, USA.
Read More
Film director John Landis hires his director of photography Robert Paynter, choreographer Michael Peters, and his own wife, Deborah Nadoolman Landis, as costume designer, for the imminent filming of
Michael Jackson
's
Thriller video
in Los Angeles, California, USA. Auditions for dancers also begin on this day.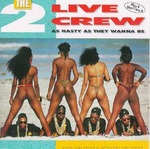 It is announced that
2 Live Crew
leader Luther Campbell has paid filmmaker George Lucas more than $300,000 in an out-of-court settlement, and has also agreed to stop using the name Luke Skyywalker. Some months earlier, Lucasfilm Ltd. had filed
a $300m federal trademark infringement lawsuit
against Campbell, who had been performing under the name Luke Skyywalker. Lucasfilm asserted that despite the two Ys, the name was too similar to their Star Wars character Luke Skywalker.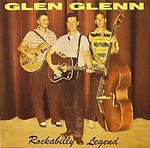 1950s rockabilly legend
Glen Glenn
plays at
The Palomino
, North Hollywood, Los Angeles, California, USA.
Jazz trumpeter
Dizzy Gillespie
's star is unveiled on the Hollywood Walk of Fame, Hollywood, California, USA.
The Backsteet Boys begin their
Into The Millennium
tour, with the first of two nights at the Belgium Expo, Ghent, Belgium, Europe.
The Stereophonics
announce that their drummer Stuart Cable, a founder member of the band, has been sacked because of lack of commitment to the band.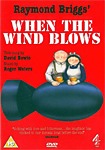 A DVD of the Raymond Briggs' animated movie
When The Wind Blows
is released by Channel Four Video in the UK. The movie features a soundtrack by
Roger Waters
.