Random selection from around 1,200 Facts
Click to filter results
Money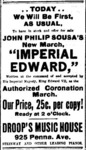 Droop's Music House in Washington DC, USA, puts on sale the sheet music for John Philip
Sousa
's Imperial Edward March, written "at the command of and accepted by His Imperial Majesty, King Edward VII", as the authorised march for his coronation. The price is 25 cents per copy.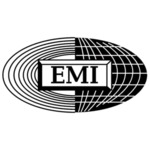 The popular tenor Edward Lloyd cuts the first sod from the field which will become the site of EMI's first record production factory at Hayes, Middlesex, England, UK, Europe. Cost of the silver spade used by Mr Lloyd is £6.10/-, plus 15/- for the engraving (£7.25 in total). The spade was later acquired by EMI in 1994 for £5,000!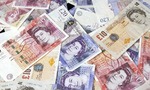 In the House Of Commons, London, UK, The Chancellor of the Exchequer is asked if he is aware that
an American music hall artiste recently in the country received a salary of £900 per week
for several months. The aim is to find out if steps are being taken to tax such earnings. The reply is that the matter is being considered.
Bill Darby And His Orchestra play at the
opening of Playland Amusement Park
, Bitter Lake, North Seattle, Washington, USA. Darby's orchestra will become Playland's resident band, performing in Playland's enormous dance pavilion, with 9,600 square feet of maple floor. Admission to the dance hall is 25 cents during the day and 50 cents in the evening - for men only. Women are allowed in for free.
Big Bill Broonzy
, with Black Bob on piano, records Southern Flood Blues, My Big Money, My Woman Mistreats Me, Let's Reel And Rock - 1 and Come Up To My House for ARC in Chicago, Illinois, USA.
Decca Records
discs which had been stolen in Queens on October 23.
Three men are arrested in New York City, USA, and charged with criminally receiving $23,000 worth of
Capitol Records
in the USA secures an out-of-court settlement with
Vee-Jay Records
of Chicago, Illinois, in their fight over the rights to certain of
The Beatles
recordings. The agreement states "Vee-Jay accepts a licence from Capitol to sell its product, with Vee-Jay paying Capitol royalties, including substantial payment for
The Beatles
royalties to date and a licencing fee for the future."
Read More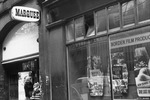 The Who
play at
The Marquee
, Soho, London, UK, supported by
The Sneakers
(formerly Brian Howard And The Silhouettes).
Read More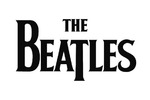 At a business luncheon in London, UK, Mr. Dick James, chairman of Northern Songs, reports that
The Beatles
have earned between £25m and £30m for Britain, during the past five years.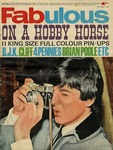 Paul McCartney
announces in a London Evening Standard article that
The Beatles
now have all the money they will ever need.
Run DMC lose their legal battle to sever their contract with Profile Records, and find themselves signed up to the label which they claimed had ripped
them
off to the tune of $7m, for another ten years.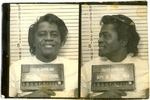 After serving several months of his sentence for drug possession and other charges,
James Brown
is put on a work-release program. He moves from his jail to the Lower Savannah Work Center, South Carolina, USA, where he provides counselling for drug addicts, which earns him four dollars an hour.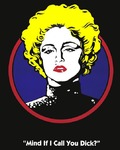 It is announced that Dick Tracy, starring Warren Beatty and
Madonna
, grossed $23m at the box-office during its opening weekend in the USA.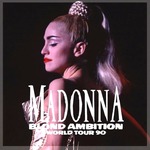 Madonna
's
Blonde Ambition
tour plays the last of four nights at Meadowlands Arena, East Rutherford, New Jersey, USA. The four shows have grossed almost $3.4m, and she donates profits from the final show to the
American Foundation for AIDS research
. The after-party is held at La Palace de Beaute, New York City, USA.
The
Regimental Band Of The Coldstream Guards
signs a £1m record deal with Universal Music, at Horse Guards Parade in Whitehall, London, UK, just before the daily ritual of the Changing of the Guard, one of the band's main ceremonial duties. The deal makes the band label-mates with
Eminem
and Amy Winehouse.
Hiro, leader of Japanese dance/pop boy band Exile, becomes the centre of a tax enquiry after failing to report approximately 300,000,000 yen in earnings at his entertainment production company LDH.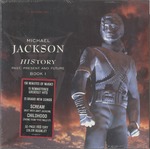 A feature in trade magazine
Billboard
in the USA reveals that
Michael Jackson
's
estate has earned more than $1bn (£677m) since his death a year earlier
.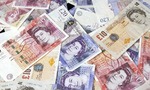 BMG Rights Management buys Chrysalis
, one of Britain's biggest independent music publishers, for £107.4m.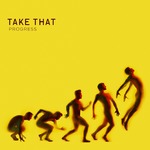 Take That
(without
Robbie Williams
) perform at a
private show for 350 people in Barbados
. The event, for which the band reportedly earns £2m, is described by some sources as a warm-up for their forthcoming sold-out stadium tour, while others report it as a party for record industry executives and their families. Guests at the show include
Rihanna
.
Boosted by a 99 cents Amazon online promotion,
Phil Collins
' 1998 Hits compilation
enters the Billboard 200's Top 10 at No6
. According to Nielsen SoundScan, the 1998 retrospective, which originally peaked at 18, sold 40,000 copies last week with sales rising by 4,575% week-on-week. This is Collins first appearance in
the the
US Top 10 albums in more than two decades.
At Julien's Auctions in Beverly Hills, Los Angeles, California, USA,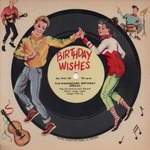 Good Morning To You Productions Corporation in the USA files a
class action lawsuit against music publishers Warner/Chappell Music
aiming to move the 1893 song
Happy Birthday To You
into the public domain. It is currently administered by Warner/Chappell which collects considerable fees for its use.
Jerrod Niemann and Journey keyboard player Jonathan Cain join The Oak Ridge Boys on tv with Elvira during a benefit concert at the Omni Hotel,
Nashville, Tennessee
, USA. The event raises $200,000 for the Make-A-Wish Foundation.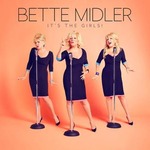 Bette Midler posts a Tweet stating that
streaming company Pandora paid her just over $114 for more than 4m song plays
during a three month period. Soon after, Pandora disputes Midler's figures, stating that they paid "more than $6,400" for the plays.
Read More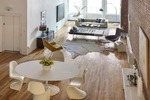 It is reported that Nate Ruess of Fun has bought a $2.55m two-bedroom apartment at 710
Broadway
, new York City, USA.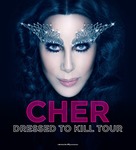 Billboard
Boxscore figures reveal that
Cher's Dressed to Kill Tour
is on track to become one of the most successful treks of the year. The first 49 dates of the tour attracted 610,812 fans, and grossed $54.9m.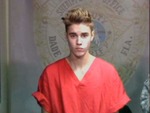 Lawyers acting on behalf of
Justin Bieber
negotiate a plea deal in his Miami, Florida, USA, driving under the influence case. The deal requires Bieber to make a $50,000 donation to the "Our Kids" charity, get twelve hours of private anger-management counseling and attend a program that teaches about the impact of drunken driving on victims. In exchange, the judge accepts Beiber's guilty plea to misdemeanor counts of careless driving and resisting arrest. He is thus able to avoid a jail sentence.