Random selection from around 1,100 Facts
Click to filter results
Money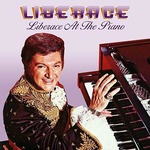 Flamboyant American pianist
Liberace
wins £8,000 damages in the High Court, London, England, UK, Europe, against UK newspaper the Daily Mirror, which had published an article implying that he was homosexual.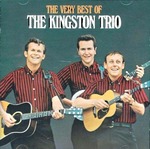 American magazine Show Business Illustrated reports that, "
The Kingston Trio
is big business. Since June 1958, when its first LP went on sale, Trio recordings have grossed in excess of $25,000,000 accounting for nearly fifteen percent of bustling
Capitol Records
' total business. The Trio's annual earnings exceed $1,200,000. They received $200,000 to plug Seven-Up on radio and TV commercials. A Kingston Trio line of men's clothing grossed another $500,000 in six months."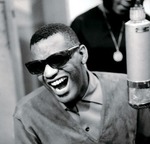 After playing at a private function in Anderson, Indiana, USA,
Ray Charles
is
arrested on heroin-possession charges
in Indianapolis. He is bailed for $1,250.
At the EMI Annual General Meeting in London, England, UK, Europe, Chairman Sir Joseph Lockwood reports that in the first half of the year, sales of all products reached $231m, about two-fifths of that total being made up of record sales.
The
Four Pennies
play at the
Oasis
Club, Lloyd Street, Manchester, UK, supported by The Stylos.
Jazz and pop lyricist
Johnny Burke
dies aged 55, in New York City, USA. He is best-remembered for songs including Swinging On A Star, My Very Good Friend The Milkman and Pennies From Heaven.
Controversial radio deejay/promoter
Alan Freed
is indicted by a federal grand jury in the USA on tax evasion charges, stating that he owes $37,920 tax on unreported income of $56,652.
Clark Foreman, Executive Director of the Emergency Civil Liberties Committee, writes to
Bob Dylan
asking for $6,000, the estimated amount lost from outraged attendees at the ECLC's annual fund-raising dinner in 1963. Dylan had upset many attendees by stating opinions at varyance to those of the committee. (Dylan will reply offering to pay any amount that was deemed lost due to his intervention there, but refusing to take back his words.)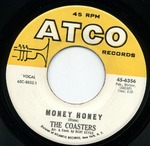 The Coasters
record
Money Honey
and Let's Go Get Stoned for Atco Records in New York City, USA.Let's Go Get Stoned will be a much bigger hit when it is recorded in 1966 by
Ray Charles
.
Read More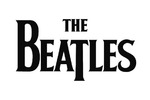 Jimmy Nicol
, the drummer who stood in for
Ringo Starr
when
The Beatles
toured Australia,
Oceania
, is declared bankrupt in court in London, England, UK.
Read More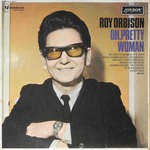 Roy Orbison
's contract with
Monument Records
expires. He immediately begins a $1m deal with MGM.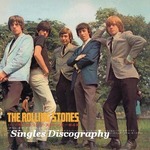 In West Ham Magistrates Court, Romford, England, UK, as a result of the famous incident of urinating against a garage wall, three of The
Rolling Stones
are each fined £5 for 'insulting behaviour'.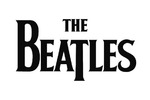 In the plagiarism suit about the song
My Seeet Lord
copying
The Chiffons
' tune
He's So Fine
, former Beatles' guitarist
George Harrison
is ordered by court to pay $587,000 damages to publishing company
ABKCO
, owned by
The Beatles
' former manager
Allen Klein
.
In
New York City
, USA, Yoko Ono is awarded a court settlement of $120,000, because a neighbour, Janet Paterson, had accidentally flooded Yoko's
Dakota building
apartment by leaving the bath water running while she went shopping.
Johnny Cash
,
Waylon Jennings
and Jessi Colter play the last of three nights at The Music Hall, New York City, USA, earning a combined gross of $295,130 for the whole run.
The
Stone Roses
win their legal battle with Silvertone Records who are trying to prevent the band from recording with any other label. The judge orders Silvertone to pay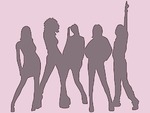 The
Spice Girls
appear in the High Court, London, UK, where they are being sued by Italian motor scooter manufacturers Aprilia. The company had signed a £500,000 marketing deal with the band to make scooters bearing their five-girl silhouette logo, before Geri Halliwell left. The logos were now rendered obsolete, damaging sales prospects.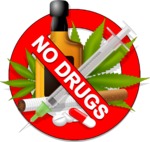 Irv 'Gotti' Lorenzo, boss of American record company The Inc, with artists including Ja Rule and
Ashanti
, is arrested on money laundering charges relating to drug deals.
Kid Rock
is arrested in
Nashville, Tennessee
, USA, on charges of having punched a disc jockey at a strip club. He is released after posting a $3,000 bond.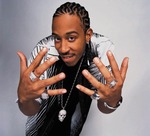 Rapper
Ludacris
performs the ceremony of ringing the opening bell at the NASDAQ stock market in New York City, USA.
Richard Ashcroft
, formerly lead singer of
The Verve
, is arrested for being drunk and disorderly at
The Bridge
youth club in Chippenham, Wiltshire, UK. He is fined £80 and released.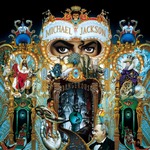 Michael Jackson
refinances his Neverland ranch in Los Angeles, California, USA, to the tune of $25m, to save it from being auctioned off to pay for his debts.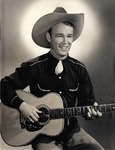 An
OM-45 Deluxe Martin Guitar,
serial No42125, formerly owned by the 'King of Cowboys'
Roy Rogers
, is
sold at auction by Christies in New York City, for $460,000
. Rogers bought the guitar in 1933 for $30 at a Californian pawn shop.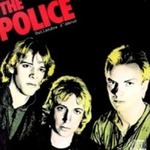 The Performing Rights Society announces that British rock and pop artists earned a record £139.6m in overseas royalties in the past year, up from £121m in 2007.
The Police
were the top-earning tour act, ahead of
Iron Maiden
and
Coldplay
.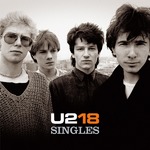 Sources in the City Hall, Barcelona, Spain, Europe, reveal that
U2
has paid a fine of 18,000 euros [$22,000, £14,723] for playing too long and too loudly during rehearsals in the city a year earlier.
Gibson Guitars announce the launch of three commemorative 'Limited Edition
John Lennon
Guitar Models to Celebrate the Iconic Musician's 70th Birthday'. Cheapest of the range is the
John Lennon
J-160VS, a snip at $4,728. Next up is the 70th Anniversary
John Lennon
J-160E at $10.748, and the range is topped by the Gibson Acoustic Lennon Museum J-160E at a mere $15,048.00.
Garth Brooks
is awarded $1m in a suit against a hospital in court in Oklahoma, USA. Brooks went to court because of a dispute over a $500,000 donation he made in 2005 in his mother's name to Integris Canadian Valley Regional Hospital in Yukon, Oklahoma, USA.
Country star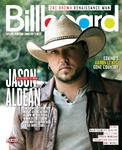 Jason Aldean
is fined $100 for swimming in prohibited waters on a visit to the beach in Destin, Florida, USA.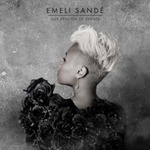 Paul McCartney
,
Mike Oldfield
, Dizzee Rascal,
Arctic Monkeys
,
Emeli Sande
and others perform live in the London 2012 Olympics opening ceremony, London, England, UK. It is later revealed that all of the live acts were paid £1 each for their perfomances. They had all agreed to play for free, but the £1 fee was necessary to validate their contracts.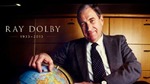 Ray Dolby
, the billionaire audio engineer who pioneered noise reduction in audio recordings and founded Dolby Laboratories,
dies aged 80
, having suffered from Alzheimer's disease for several years, in San Francisco, California, USA.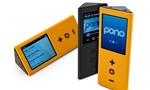 The Kickstarter campaign to fund
Neil Young
's PonoMusic player closes, having raised over $6m. It had reached its $800,000 target less than ten hours after going live, and now becomes
officially the third highest-funded campaign in Kickstarter history
.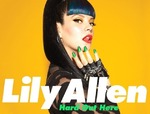 It is announced that
Lily Allen
's personal 'vanity' record label
ITNO (In The Name Of) has been shut down
by parent company Columbia after just three years of operation, because of its lack of success.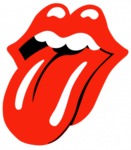 Billboard
magazine announces that The
Rolling Stones
, with three shows at the Tokyo Dome, Tokyo, Japan, Asia, on February 26, March 4 and 6 for a total of 147,493 people taking in a gross of $27,946,751, achieved
the biggest-earning single concert run of 2014
. The Stones total for the year was $134m, making theirs the No1 tour.