Random selection from around 1,100 Facts
Click to filter results
Money
Dame N elly Melba signs a recording contract with the Gramophone Company. She drives a hard bargain, insisting that her records sell at a higher rate than any other recording artist, with an unprecedented advance.
A fire destroys the Treasury building, the Post Office Savings Bank and a bonded warehouse in Port Of Spain, Trinidad. A river of fire caused by 365,000 gallons of rum floods into the streets and runs into the harbour. The event will provide the inspiration for the calypso songs
The Treasury Fire by Lionel Belasco and Fire, Fire In Port Of Spain by
The Caresser
.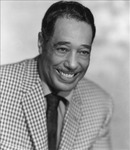 When
Duke Ellington
And His Orchestra play the second of two nights at Sweet's Ballroom, Oakland, California, USA, a boycott is held to protest against the venue's policy of charging higher admission prices to black patrons.
The
Delmore Brothers
record Silver Dollar, Old Mountain Dew, In The Blue Hills Of Virginia and other tracks for
Decca Records
in New York City, USA.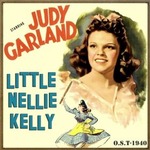 Judy Garland
's new contract with MGM is filed in The Superior Court, Los Angeles, California, USA. Because she is no longer a minor, her salary is increased from $600 a week to $2000.
Mr. Davidson MP (Labour, Maryhill) asks a question in parliament in Westminster, London, UK, about whether bandsmen in RAF dance bands such as The Squadronnaires also undertake private engagements, "to the detriment of many musicians who are ex-Servicemen of the last war'. He is assured by Sir Archibald Sinclair that there is 'no such detriment and the fees are exactly the same'.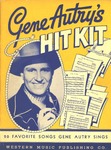 Singing cowboy
Gene Autry
records How Long Is Forever, Gold Can Buy Anything and Crime Will Never Pay, at
Radio Recorders
, 7000 Santa Monica Boulevard, Hollywood, Los Angeles, California, USA.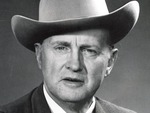 A benefit concert in Louisville, Kentucky, USA, raises $9,000 for
Bill Monroe
who had broken nineteen bones in a January car accident. Among the artists on the bill are
Ernest Tubb
,
Hank Snow
, Red Foley, Lew Childre,
Carl Smith
and Mother Maybelle Carter And The Carter Sisters.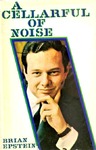 US promoter
Sid Bernstein
visits
The Beatles
manager
Brian Epstein
at the Waldorf Towers, New York City, USA, to pay a $100,000 advance for the group's upcoming Shea Stadium concert.
The
Beach Boys
are working on the tracks Carnival and I Just Got My Pay for the album
Sunflower
in leader
Brian Wilson
's home studio in Bel Air, Los Angeles, California, USA.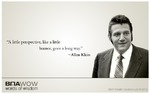 The
Rolling Stones
begin a $29m legal suit against former manager
Allen Klein
, claiming that he had failed to properly represent the band's interests.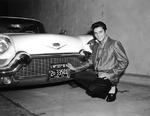 Elvis Presley
buys eleven Cadillacs from Madison Cadillac, Memphis, Tennessee, USA, to give to friends, relatives and associates.
For £3.30, fans at the first day of The Great British Music Festival at Olympia, London, England, UK, Europe, see
Paul McCartney
bids £21m to gain full control of the publishing firm, Northern Songs, which owns the song catalogue for the songs of Lennon-McCartney, primary composers for
The Beatles
.
Read More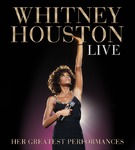 An AIDS Benefit Concert titled That's What Friends Are For, is held at
Radio City Music Hall
, New York City, USA.
Whitney Houston
tops the bill, and
Patti Smith
makes her first live appearance in ten years. Also on the bill are
Barry Manilow
, Air Supply,
Carly Simon
, Biurt Bacharach, Eric Carmen,
Milli Vanilli
,
Lisa Stansfield
and
The
Four Tops
. Over $2.5m is reportedly raised.
At an auction to raise funds for UNICEF, the bed used in the movie, In Bed With
Madonna
, is bought for $7,700 by a fifteen year old Dutch girl.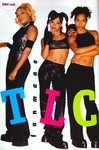 Chart-topping female rap trio
TLC
files for bankruptcy protection in Los Angeles, California, USA, with liabilities reported at over $3.5m, including $1.3m claimed by insurers Lloyds Of London from
Lisa 'Left Eye' Lopes
, who had pleaded guilty to setting fire to the Atlanta, Georgia, residence of former boyfriend Andre Rison. On the same day, Saks Fifth Avenue of New York City, USA, reveals that it is suing
Aretha Franklin
for $263,000 worth of unpaid bills.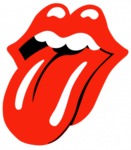 The
Rolling Stones
announce that a staggering $313m was taken in ticket sales alone by their
Voodoo Lounge
tour, topping their 1989
Steel Wheels
record of $290m (£185m).
For a fee of $55, Natalie Maines of The
Dixie Chicks
marries actor Adrian Pasdar at The Little White Wedding Chapel in Las Vegas, Nevada, USA.
It is reported that
Madonna
has visited the £9m
Ashcombe House
on Cranbourne Chase in Wiltshire, UK, several times, with a view to buying it.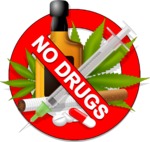 Irv 'Gotti' Lorenzo, boss of American record company The Inc, with artists including Ja Rule and
Ashanti
, is arrested on money laundering charges relating to drug deals.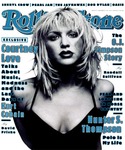 Courtney Love pleads guilty, in The Superior Court, Los Angeles, California, USA, to a drugs charge stemming from a break-in at the home of her former boyfriend, and no contest to an assault charge arising from another incident at the same house. She is required to complete a year in a drug treatment program, perform 100 hours of community service, pay a $1,000 fine and attend three Narcotics Anonymous meetings every week.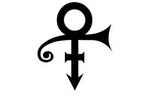 A notice published in the
Chaska Herald
newspaper by Carver County, Minnesota, USA, tax authorities, reveals that Prince
owes over $500,000 in unpaid taxes
.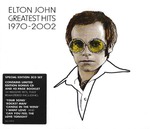 Elton John
spends his 63rd birthday visiting the Football For Hope Centre, an HIV awareness facility in Khayelitsha in the outskirts of Cape Town, South Africa, to monitor how a $15m contribution has been used.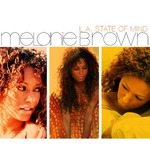 It is reported that former
Spice Girls
member
Melani e Brown
(aka Mel B, Scary Spice) is
facing a $1.5m lawsuit from real estate appraiser Amado Aguirre
who claims he was assaulted outside Brown's home in Los Angeles, California, USA, by her husband Stephen Belafonte who mistook him for a papparazzi photographer.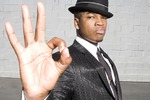 R'n'B star
Ne-Yo
is ordered to attend court to face a
lawsuit from Wet Entertainment LLC
seeking damages for a New Year's Eve concert in Seattle, Washington, USA, which the artist cancelled. Wet Entertainment is seeking $500,000 ($333,300) from
Ne-Yo
and $1m ($666,600) from booking agent, Mike Esterman.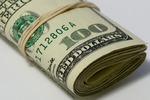 Stephen Lee Pieck, a homeless inhabitant of Ossining, Westchester New York State, USA,
files a $9m [£5.7m] lawsuit against Eminem
in the United States District Court, Southern District of New York. The legal action claims that Pieck initiated the idea for
Eminem
's groundbreaking
Born of Fire
commercial for Chrysler, but never received any monetary compensation for his creative contributions.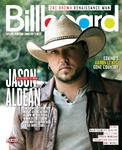 Jason Aldean
is fined $100 for swimming in prohibited waters on a visit to the beach in Destin, Florida, USA.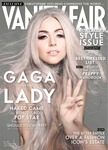 Lady Gaga
, currently on tour in Australia,
Oceania
, phones in a bid of
$133,075 to buy a gown by her friend the late designer Alexander McQueen
at a sale hosted by fashion collector Guinness at Christie's auction house in South Kensington, London, England, UK, Europe. Proceeds from the auction are to benefit the Isabella Blow Foundation, created in memory of the late fashion editor who committed suicide after a long battle of depression.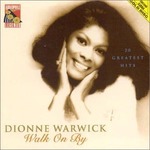 Dionne Warwick
undergoes a debt counselling session on the internet. Before the end of the month, she will have publicly
filed for bankruptcy
in New jersey, USA.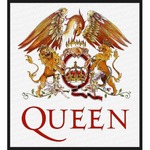 Writing
on his personal blog
, Brian May of Queen attacks David Cameron's Conservative government and states that "I only recently realised the full extent of the festering rotten flesh of the over-rich which is poisoning and sucking the life out of Britain."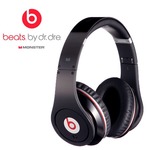 Apple announces that it has bought Beats Electronics
, the headphone and streaming music service owned by Dr Dre, for $3bn.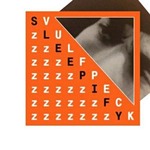 It is reported that a silent LP called
Sleepify
, released by a Los Angeles funk band called Vulfpeck, has been
streamed 5.5m times which has earned the band almost $20,000
. The band says the cash will be used to fund a live tour. The album was intended as a protest against Spotify as well as a means of raising tour funding.
It is reported that former
Led Zeppelin
guitarist
Jimmy Page
has written to Kensington and Chelsea Council
in London, UK, declaring his objections to house modernisation plans by
Robbie Williams
. Page and Williams are neighbours in Holland Park, with Page having owned The Tower House, valued at £20m, since 1972, while Williams bought Woodland House for £17.5m in 2013.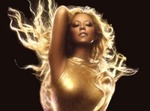 Mariah Carey
becomes engaged to to Australian billionaire James Packer in New York City, USA. Forbes magazine lists Packer's net worth at $3.5-bn, making him the fourth richest person in Australia.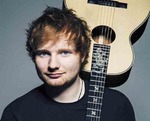 An order signed by Judge James Selna of the US District Court for the Central District of California, Southern Division, states that a copyright case, in which
Ed Sheeran
was being
sued for plagiarism
in his massive hit song Photograph, has been dismissed after an undisclosed agreement had been reached between the parties. In other words, Sheeran has settled the $20m case by songwriters Thomas Leonard and Martin Harrington who claimed that large portions of Photograph were copied "note-for-note" from their song, Amazing, released by X Factor winner Matt Cardle five years earlier.