Random selection from around 6,300 Facts
Click to filter results
Metal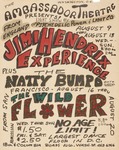 The
Jimi Hendrix
Experience play the second of five nights at
The Ambassador Theatre
, Washington DC, USA, supported by San Francisco band Natty Bumpo.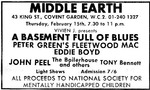 Peter Green
's
Fleetwood Mac
, Eddie Boyd, The Boilerhouse and others play in A Basement Full Of Blues at
The Middle Earth
club, London, England, UK, Europe. Deejay for the event is
John Peel
.
EMI Records launches its new progressive rock label,
Harvest
, with four albums including The Book Of Taliesyn by
Deep Purple
.
Led Zeppelin
begin a tour of North America in Cobo Hall, Detroit, Michigan, USA.
Led Zeppelin
play at Long Beach Arena, Long Beach, California, USA.

When
Led Zeppelin
attract 56,000 punters to their gig in Tampa Stadium, Tampa, Florida, USA, they break the long-standing concert attendance record which had been set by
The Beatles
at Shea Stadium in the mid-sixties.
On the third leg of their
Worldwide Texas
tour,
ZZ Top
play at The John F. Kennedy Memorial Coliseum, Manchester, New Hampshire, USA. The tour features an onstage menagerie of typically Texan live animals such as a longhorn steer, a black buffalo, two vultures and two rattlesnakes. Various Texan plants, such as yucca, agave and cacti, also decorate the stage, which has been built in the shape of Texas.
On their Fair Warning Tour [aka the W.D.F.A. (We Don't Fuck Around) Tour]
Van Halen
play at The Market Square Arena, Indianapolis, Indiana, USA, supported by
The Fools
.
On their Fair Warning Tour [aka the W.D.F.A. (We Don't Fuck Around) Tour]
Van Halen
play at Nassau Veterans' Memorial Coliseum, Uniondale, New York State, USA, supported by
The Fools
.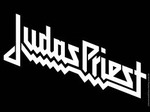 Judas Priest
play the second of two nights at The Apollo, Manchester, England, UK, Europe.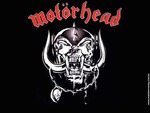 It is revealed, by The Cambridge Evening News, that an upcoming gig by
Motorhead
in a 'supertent' at Milton Road in Cambridge, UK, has been cancelled following police objections. Chief Superintendent Maurice Audley explains, 'There would be large groups of people roving about with possible consequences similar to those which have obtained at various sea-side resorts. I don't want to put it any stronger than that.'
On their Hide Your Sheep Tour [aka the K.A.T.N. (Kicking Ass and Taking Names tour) Tour],
Van Halen
play at The Mid-South Coliseum, Memphis, Tennessee, USA, supported by Joe Whiting And The Bandit Band.
Iron Maiden
begin their first UK tour for two years with a show at The Apollo, Oxford.
Bob Berdella, who had abducted and tortured at least six young men in Kansas City, Missouri, USA, is apprehended after a victim he had been torturing for a week jumped naked from the second story of his house and escaped, wearing only a dog collar. Berdella's grim exploits will inspire the song Diary Of Torture by grindcore/death metal band Macabre.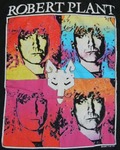 Robert Plant
plays
at Jones Beach Theater
, Wantagh, New York State, USA.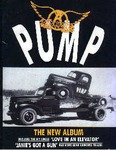 On the
Pump
tour,
Aerosmith
play at The Brendan Byrne Arena, East Rutherford, New Jersey, USA.
A memorial concert for the recently deceased
Jeff Porcaro
, drummer of
Toto
, is held at the Universal Amphitheater, Los Angeles, California, USA. An all-star lineup includes Don Henley,
Michael McDonald
,
George Harrison
,
David Crosby
, Eddie
Van Halen
,
Boz Scaggs
, Donald Fagen and the surviving members of
Toto
. The proceeds of the concert are used to establish an educational trust fund for Porcaro's sons.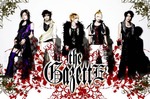 the GazettE
play
at Diamond Hall
, Nagoya, Japan, Asia.
Clear Channel announces that it intends to divest itself of CCE, the live-concert division which it bought from SFX for $4.5bn from SFX just five years earlier.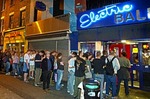 It is reported that The
Electric Ballroom
, in Camden Town, London, England, UK, scheduled for demolition to make way for expansion of the local underground railway, has been spared following a public inquiry in which
Bob Geldof
,
Nick Cave
and other rockers spoke out for the venue.
A Swedish court jails Frederik Neij, Gottfrid Svartholm Warg, Carl Lundstrom and Peter Sunde, the men behind
The Pirate Bay (TPB)
, the world's most high-profile file-sharing website. The four are found guilty of breaking copyright law, sentenced to a year in jail and ordered to pay $4.5m (£3m) in damages. Record companies welcome the verdict but the men are to appeal and Sunde says they will refuse to pay the fine.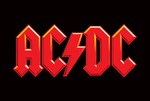 On their
Black Ice
world tour,
AC/DC
play the first of three nights at the ANZ Stadium, Sydney, New South Wales, Australia.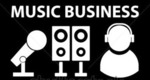 The Warner Music Group earns a
total revenue of $652m
for the quarter year ended on this date, which represents a 16% drop from the prior-year quarter.