Random selection from around 2,700 Facts
Click to filter results
Medical
The First Annual Los Angeles Jazz Festival begins in Los Angeles, California, USA, with performers over the two days of the event including
The Hi-Lo's
,
Thelonious Monk
,
Count Basie
,
Coleman Hawkins
,
Sarah Vaughan
,
Shorty Rogers
,
Nina Simone
, Cal Tjader and Machito.
Having spent almost two months in The Doctors Hospital, New York City, USA, being treated for hepatitis,
Judy Garland
is released from medical care.
The Beatles
appear on the same bill as comedian
Ken Dodd
at a
St John Ambulance Brigade
fundraiser in the
Albany Cinema
, Maghull,
Liverpool
, England,
UK
, Europe.
During a UK tour, John McNally of
The Searchers
is taken ill, forcing
them
to miss their next two dates, in Taunton and Swindon.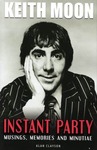 A baby girl, Amanda, is born to Kim and
Keith Moon
(drummer of The Who) at Central Middlesex Hospital, London, England, UK.
Read More
Brian Bennett, drummer of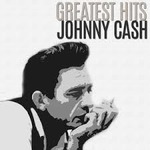 Johnny Cash
performs a concert at the Navy Hospital in Millington, Tennessee, USA, for injured soldiers who have returned from Vietnam.
Another One Bites The Dust
by Queen enters the
Billboard
US Hot 100 singles chart at No67. It will peak at No1. On the same day, Scott Gorham of
Thin Lizzy
is rushed to hospital in London with appendicitis, causing the cancellation of several UK dates.
Jerry Lee Lewis
is reported to be in a critical condition after five and a half hours of surgery to remove abscesses, which developed after an operation on his stomach on June 30th. Doctors say the 45 year old rocker has only a 50-50 chance of survival.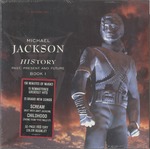 Thousands of
Michael Jackson
fans pour into the grounds of
St John's Hospital and Health Center
, Santa Monica, Los Angeles, California, USA, to support the star who has been admitted suffering from severe chest pains.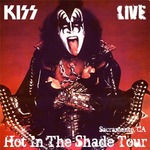 On their
Hot In The Shade tour
, when Kiss play at The War Memorial Arena, Johnstown, Pennsylvania, USA, Paul Stanley runs into the guardrail on stage and cracks his ribs, which results in the cancellation of dates later in the month at Sydney, Halifax and Moncton.
Successful Chicago-born songwriter and big band leader
Al Trace
dies of a stroke in Sun West Nursing and Rehabilitation Center, Sun City West, Arizona, USA. He was best-known as the popularizer of the novelty song Mairzy Doats.
R. E. M.,
Lauryn Hill
and
No Doubt
play in a charity event, Love Rocks, honouring
Bono of U2
as Humanitarian of the Year, for his work on debt relief. The show is staged in the Kodak Theater, Los Angeles, California, USA, and Cher and Bono both make guest appearances.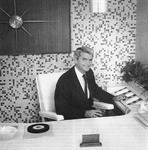 Sam Phillips
the founder of Sun Records and Sun Studio, dies aged 80, of respiratory failure at St. Francis Hospital in Memphis, Tennessee, USA.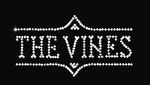 During a hearing on charges of assault and malicious damage, in Balmain Local Court, Sydney, Australia,
Oceania
, Craig Nicholls, vocalist of
The Vines
, is revealed to be suffering from the neurobiological disorder Asberger's Syndrome, which causes victims to exhibit autistic-like behaviour and deficiencies in social and communication skills. The charges against Nicholls are dismissed.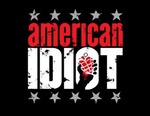 Corey George, a Welsh boy in a coma after being hit by a car, returns to consciousness when his mother plays him his favourite song,
American Idiot
by
Green Day
.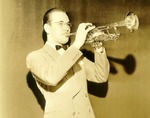 Chris Griffin, a member of the acclaimed trumpet section in
Benny Goodman
's big-band orchestra, dies of melanoma in Danbury Hospital, Danbury, Connecticut, USA, aged 89.
Sid Feller, the producer and arranger who helped create the rich, orchestral big band sound for
Ray Charles
that resulted in such hits as Georgia on My Mind and I Can't Stop Loving You,
dies aged 89
, at his home in the Cleveland suburb of Orange Village. Feller had a history of heart trouble.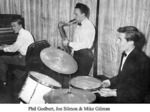 Jazz drummer Mike Gilman dies, aged 69,
of a stroke while watching TV and preparing a meal
in a microwave oven at his sheltered accommodation flat in Manchester, England, UK.
Bill Fuller
, a management and promotions entrepreneur, dies aged 91 in St. John's Hospital, Santa Monica, California, USA, after suffering a heart attack.
Bill Fuller
's stable of clients included
Joe Loss
,
Billie Holiday
,
Patsy Cline
and
Johnny Cash
, and he established the
Electric Ballroom
in Camden, London, UK, as a top rock music venue.
Innovative mutliple Oscar-winning filmscore composer
Maurice Jarre
, whose music graced such classic movies as Lawrence Of Arabia, Doctor Zhivago and A Passage To India, dies in Los Angeles, aged 84.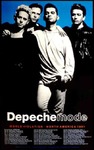 It is announced that
Dave Gahan
of
Depeche Mode
is recovering from a recent operation in Athens, Greece, Europe, to remove a cancerous tumour from his bladder.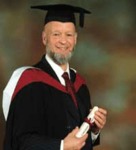 Michael Eavis, founder of
Glastonbury Festival
, announces that
U2
have been
forced to cancel their headlining slot at the 2010 festival
because of injuries sustained by lead singer Bono while rehearsing in Germany for the band's next tour.
Read More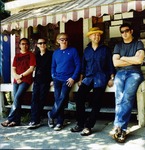 The Saw Doctors
play at The 9:30 Club, Washington D.C., USA.
Bright Eyes
release a new album, The People's Key, in the USA.
Randy Wood
, founder of the successful Nashville-based
Dot Records
label, dies, aged 94, at his home in La Jolla, California, USA, from complications after a fall.
Via an announcement on their Facebook page,
Radiohead
announce the cancellation of several upcoming tour dates. The decision has been taken in the wake of
the death of drum technician Scott Johnson
and injury three other crew members caused by a stage collapse prior to a gig by the band in Downsville Park, Toronto, Ontario, Canada.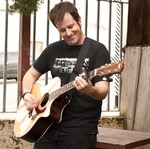 Tony Sly, best known as the front man of the punk rock band No Use For A Name,
dies in his sleep
, aged 41, in San Jose, California, USA. The cause of his death is not immediately released, but is thought to have been connected with medication he required to deal with extreme chronic back pain.
The Fratellis
release their third studio album, We Need Medicine, on BMG Records in the UK.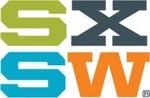 Wannabe rapper Rashad Owens kills four people when he crashes his car on Red River Street, Austin, Texas, USA, during the SXSW Festival. The incident will spark controversy about whether the festival is growing out of control. In December, the family of one of the victims will sue the festival organisers.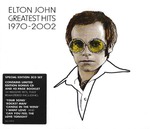 Speaking at a Senate hearing in Washington DC, USA, Sir
Elton John
states that
AIDS could be eradicated
in his lifetime, but only if the US government continues funding the fight against the virus.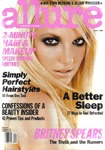 Britney Spears
posts a picture on Instagram in which she clearly has a bruise on her face. The accompanying caption reads, "Good morning 2016! Don't mind the little bruise on my forehead... Ran into a pole."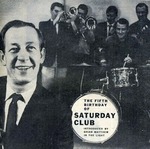 Radio deejay
Brian Matthew
, who worked for the BBC for 63 years (1954 - 2017), broadcasts his final show for the BBC. He had been suffering ill-health for some time.