Random selection from around 2,500 Facts
Click to filter results
Medical
Popular singing diva Madame Tetrazzini lays the corner stone of EMI's new cabinet-making factory at Hayes, Middlesex, UK.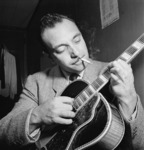 Jazz guitarist
Django Reinhardt
is
treated for burns at the Hopital Saint-Louis
, Paris, France, Europe. Reinhardt had sustained the burns, which severely damaged his fingers, when the
caravan
in which he lived caught fire.
Richard Blandon is born in Montgomery, Alabama, USA. He will grow up to be lead singer of 50s r'n'b group
The Dubs
.
Dr. Albert Hoffman
accidentally absorbs a new substance he has synthesised, LSD, through his fingertips. The powerful hallucinogenic effects of the drug will have bona fide medical applications, but LSD will also inspire and encourage an entire musical movement, psychedelia, in the mid-1960s. Songs inspired by LSD include Lucy In The Sky With Diamonds by
The Beatles
, White Rabbit by
Jefferson Airplane
, Purple Haze by
Jimi Hendrix
, Lysergic Bliss by
Of Montreal
and The Acid Commercial by
Country Joe And The Fish
.
Swiss scientist
Read More
Starting an engagement at Harrah's in Reno, Nevada, USA,
Bobby Darin
performs live for the first time since undergoing heart surgery seven months earlier.
Dave Kapp, who signed artists including
The Andrews Sisters
,
Ernest Tubb
, Red Foley,
Bing Crosby
and The
Ink Spots
Decca Records
impressive hillbilly artists catalogue,
dies aged 71
at Doctors Hospital, New York City, USA.
Singer-songwriter
Chris Kenner
, best known for the 60s hits Land Of A Thousand Dances, I Like It Like That and Something You Got, dies of a heart attack in New orleans, Louisiana, USA, aged 46.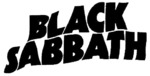 Black Sabbath
singer
Ozzy Osbourne
's father, Jack Osbourne, is operated on for cancer in hospital in the UK. He will die two days later.
Read More
Sharon Osbourne, wife of
Ozzy Osbourne
of
Black Sabbath
, is diagnosed with colorectal cancer. Ozzy's response, on hearing of the diagnosis, is to swallow a handful of pills and wash
them
down with vodka.
Read More
Marc Almond
, recently injured in an accident while riding pillion on a motorbike in London, UK, is discharged from the Royal London Hospital.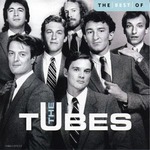 During a gig at The Canyon Club, Agoura Hills, California, USA,
The Tubes
' front man, Fee Waybill, is bitten by a number of Mouse Ear bats, and has to spend the next week in Cedars Sinai Hospital, Los Angeles, undergoing blood tests and anti-rabies injections.
Read More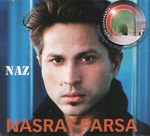 Popular Afghan singer
Nasrat Parsa
dies in hospital in Vancouver, British Columbia, Canada. The night before, he had been punched by a young man after his concert in Vancouver. Parsa fell down a flight of stairs, hitting his head on the concrete steps, and did not recover from his injuries.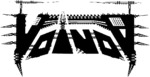 Denis D'Amour
, guitarist of
Voivod
dies of colon cancer, aged 45, in hospital in Montreal, Canada.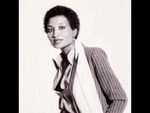 Late 70s and early 80s hitmaker
Viola Wills
dies of cancer, aged 69, in Phoenix, Arizona, USA
Following a horse riding accident, singer
Leona Lewis
is hospitalised and treated for suspected torn ligaments in Los Angeles, California, USA,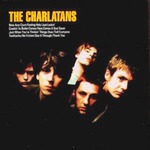 The Charlatans'
drummer Jon Brookes
collapses during a gig
at Johnny Brenda's, Philadelphia, Pennsylvania, USA. After being resuscitated by a doctor in the audience he is taken to St. Joseph's Hospital, where he is found to be suffering from a brain tumour.
Bono
of
U2
and actress Liv Tyler are among the guests attending a private presentation of the Stella McCartney Spring 2012 fashion collection in New York City, USA.
Country-rock singer and songwriter
Eric Church
releases his third album,
Chief
, in the USA. It will reach No1 on both the
Billboard
Country Albums Chart and the
Billboard
200 Albums Chart.
Popular British DJ, TV presenter and charity fundraiser
Sir Jimmy Savile
dies, aged 84, at home in Roundhay, Yorkshire, UK. He had recently been hospitalised with pneumonia.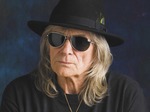 Henry McCullough
who, in a long and acclaimed career, played guitar with
Paul McCartney
,
George Harrison
,
Joe Cocker
and many others,
suffers a major heart attack
and is taken into intensive care near his home in Ballysally, Coleraine, Northern Ireland, UK.