Random selection from around 14,000 Facts
Click to filter results
Los Angeles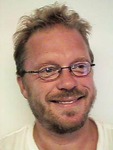 Jazz pianist
Erling Aksdal
is born in Molde, Romsdal, Norway, Europe. He will become known through his many collaborations with performers including
Chet Baker
, Lee Konitz, Bob Mover, Herb Pomeroy, and Warne Marsh.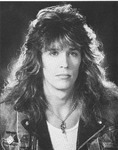 Kelly Hansen
, lead singer with Hurricane and a later incarnation of Foreigner, is born in Hawthorne, California, USA.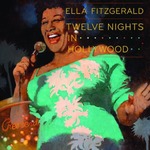 Ella Fitzgerald
plays the fifth night of a twelve-night run at
The Crescendo Club
, Los Angeles, California, USA.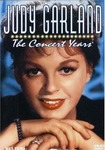 Judy Garland
plays to a standing room only audience at The O'Keefe Centre, Toronto, Ontario, Canada.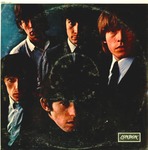 The
Rolling Stones
play a gig in Hong Kong, Asia, before flying on to Los Angeles, California, USA.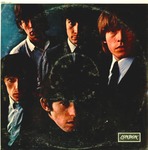 Four of
The The
Rolling Stones
leave Los Angeles, California, USA. Drummer
Charlie Watts
flies to Florida for a holiday.
Keith Richards
heads to New York for business meetings.
Mick Jagger
and bassist
Bill Wyman
fly to London, UK. Only
Brian Jones
remains in LA, with former
Everly Brothers
' guitarist Joey Paige.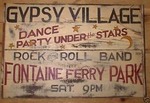 The Byrds
play at
The Gypsy Village
, Louisville, Kentucky, USA.
Read More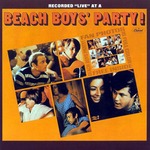 In Los Angeles, California, USA, The
Beach Boys
have a recording session for the album
Party!
Jefferson Airplane
record 3/5 Of A Mile In Ten Seconds, for their second LP,
Surrealistic Pillow
, in Studio B, RCA's Music Canter Of The World, 6363 Sunset Boulevard, Hollywood, California, USA.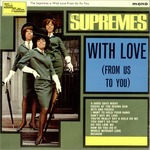 The Supremes
begin work on an album of songs from
Walt Disney
movies at
Motown
studios in Detroit, Michigan, USA. (The album will never be released)
Now resident in Los Angeles, California, USA,
The Jackson 5
affirm in court that they are happy and satisfied with their recent
Motown
Records contract, which had been signed in Detroit, Illinois, USA. "I think this is a good contract," states Michael. The court appearance is simply to ensure that the contract satisfies Californian labour laws, but their words will be used against the group six years later when they try to sue
Motown
.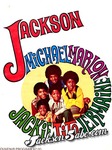 The Jacksons, including
Michael Jackson
, play the third of four non-consecutive nights at The Forum, Los Angeles, California, USA.
Bobby Brown
is released from the County Detention Center, North Boward, Florida. He is welcomed back to freedom by his wife,
Whitney Houston
, and the pair drive off in a stretch limo.
Having served 26 days for violating parole by failing a drug test,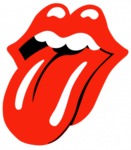 Mick Jagger
and Dave Stewart win a Golden Globe Award in Los Angeles, California, USA, for Old Habits Die Hard, their song in the film re-make Alfie. Also attending the award ceremony are
Usher
and Lisa Marie Presley.
Motley Crue
play at Molson Amphitheatre, Toronto, Ontario, Canada, supported by
Sum 41
.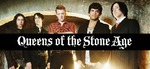 Josh Homme of
Queens Of The Stone Age
collapses from exhaustion after a show in Hamburg, Germany, Europe. The following night's show in Stuttgart is also cancelled.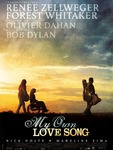 The movie
My Own Love Song
, whose soundtrack includes music written by
Bob Dylan
[including Life is Hard from his 2009 album
Together Through Life
] has its first American showing at the
Tribeca Film Festival
in Manhattan, New York City, USA. A road movie, it stars Renee Zellweger, Forest Whitaker, Madeline Zima and Nick Nolte.
On their
The E.N.D. World Tour
, The
Black Eyed Peas
play at Boardwalk Hall, Atlantic City, New Jersey, USA.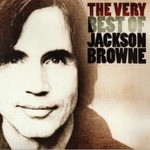 Jackson Browne
plays the second of two nights at the Borgata Spa And Resort Event Center in Atlantic City, New Jersey, USA.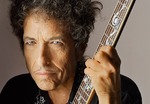 Bob Dylan
plays at the West Coast Blues 'n' Roots Festival, Fremantle, Western Australia, Australia,
Oceania
.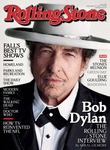 Bob Dylan
posts a statement on his website
refuting persistent rumours that he had been subjected to censorship
during his recent concerts in China, Asia.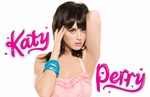 Katy Perry
makes a surprise appearance at the invitation-only preview of her 3-D movie, Katy Perry : Part Of Me, at The Apollo West End in London, UK. Perry hands out 3-D glasses and popcorn to the invited crowd, then introduces the movie.
On their first tour together in over twenty years, the surviving members of
The Beach Boys
play at The Marcus Amphitheater, Milwaukee, Wisconsin, USA. (strong>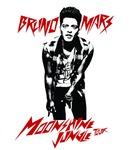 Bruno Mars
and The
Red Hot Chili Peppers
play during the halftime show at The Super Bowl XLVIII in MetLife Stadium at Meadowlands Sports Complex, East Rutherford, New Jersey, USA.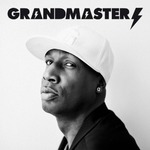 Hip-hop pioneers
Grandmaster Flash
, Grand
Wizzard
Theodore and Grand Mixer DXT become
the first DJs to be honoured on the pavement of the Hollywood Guitar Center's RockWalk
in Hollywood, Los Angeles, California, USA.