Random selection from around 3,800 Facts
Click to filter results
Legal
The movie
Inside The Walls Of Folsom Prison
is released in West Germany, Europe. When
Johnny Cash
, who is serving in the US Air Force at Landsberg, Bavaria, West Germany, sees the film, he will be inspired to write his song Folsom Prison Blues.
R'n'B vocal group The Sh-Booms, previously known as
The Chords
, sign a one year recording contract with
Okeh Records
, but they will leave the label without recording a single track.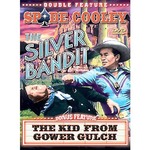 In California, USA, former country music star
Spade Cooley
files for
divorce from his wife Ella Mae Cooley
, citing grounds of extreme cruelty.
Read More
Jimi Hendrix
] is sent to Rainier Vista 4-H Youth Centre, Seattle, Washington, USA, for seven days.
After being charged with car theft by Seattle Police, Jimmy Hendrix [later known to the world as guitar-god
Read More
During litigation in New York City, USA, between
Capitol Records
and
Vee-Jay Records
, over rights to sell
The Beatles
' recordings, Capitol vice president Voyle Gilmore claims that Capitol had been selling five hundred thousand Beatles records per week in February, and had already sold over six million copies of their two Beatles releases.
Controversial radio deejay/promoter
Alan Freed
is indicted by a federal grand jury in the USA on tax evasion charges, stating that he owes $37,920 tax on unreported income of $56,652.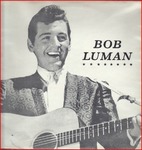 Country and rockabilly singer-songwriter
Bob Luman
marries his girlfriend Barbara in Yuma, Colorado, USA.
Two members of
Country Joe And The
Fish's touring band, Mark Ryan and Charles Loring IV, attend an arraignment hearing in Keene, New Hampshire, USA. The hearing relates to Ryan and Loring having been arrested two days earlier for possession of marijuana before a show at Franklin Pierce College Field House, Rindge, New Hampshire. Country Joe,
Barry Melton
and Bill Belmont were charged with being in the vicinity of the others.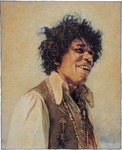 Jimi Hendrix
flies to Toronto, Ontario, Canada, and appears on a drugs charge before Judge Fred Hayes, who sets a preliminary hearing for 19 June.
Read More
Just four days after becoming divorced from her former
Sonny And Cher
partner, Sonny Bono, Cher marries Greg Allman, but the pair separate ten days later.
A group of men known as The Birmingham Six are each sentenced by jury to 21 life sentences for murder in the Crown Court sitting at Lancaster Castle, before Judge Nigel Bridge. The men were accused of planting bombs in two Birmingham pubs which resulted in 21 deaths and 182 injuries. The sentences will be overturned on appeal in 1991, but their plight will also inspire the song
Streets of Sorrow/Birmingham Six
[1988] by The Pogues.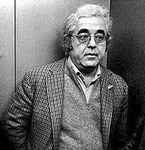 Bob Dylan
's former manager,
Albert Grossman
, files a lawsuit in New York City, USA, claiming back royalties and punitive damages. Dylan will counterclaim on eighteen different points, and the battle will drag on for several years.
Police officer Daniel Faulkner and journalist/cab driver Mumia Abu-Jamal are involved in an altercation in Philadelphia, Pennsylvania, USA, during which both are shot.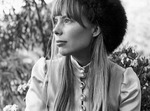 Joni Mitchell
marries producer and bassist
Larry Klein
, at the home of her manager, Elliott Roberts, in Malibu, California, USA.
Mick Jagger
of The
Rolling Stones
is cleared in a legal action brought against him by reggae vocalist Patrick Alley who had claimed that Jagger's song Just Another Night copied some of his lyrics.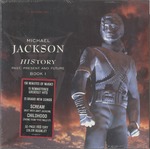 Press reports appear claiming that, despite having amassed a $350m fortune,
Michael Jackson
's lavish lifestyle has cost so much that he is now approaching bankruptcy, and is being sued by his financial advisors, Union Finance, for $8m which they claim he owes them.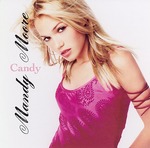 Pop star
Mandy Moore
launches her own clothing line, Mblem, in the USA, focussing on "functional, casual and sexy" t-shirts with a price tag around $50.
Read More

It is reported that crime figures at this year's
Glastonbury Festival
were the lowest on record, with a drop of 29% on the previous year.
Boy George
begins
five days of community service as a garbage collector
in New York City, USA. His ignominy stems from a cocaine bust and a false burglary report he made to police in October of the previous year.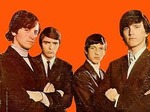 Former 60s pop idol
Wayne Fontana
is remanded in custody in Glossop, Derbyshire, England, UK, on charges of having set a car alight with a bailiff inside when he was pursued for bankruptcy.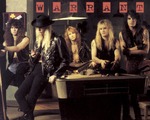 Police arrest Jani Lane, lead singer of
Warrant
, on suspicion of driving while under the influence of drink in the San Fernando Valley, Los Angeles, California, USA.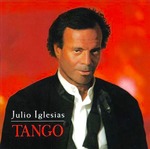 66-year-old singer
Julio Iglesias
marries his long-term partner Miranda Rijinsburger, 44, in Marbella, Spain, Europe, with only their five children and two witnesses in attendance.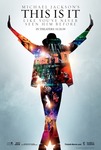 It is reported that
Michael Jackson
's former
landlord, Aner Iglesias, has filed a lawsuit
in Los Angeles Superior Court to regain $234,000 for damage the singer allegedly caused to his Las Vegas, Nevada, USA, home from 2008 to 2009.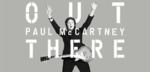 Sir
Paul McCartney
marries American heiress Nancy Shevell at Marylebone Register Office
in London, England, UK. The wedding is attended by thirty guests including
Ringo Starr
.