Random selection from around 3,600 Facts
Click to filter results
Legal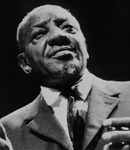 Alex Ford, aka Aleck 'Rice' Miller, aka
Sonny Boy Williamson II
marries Mattie Gordon, who will remain his wife until he dies. The marriage takes place a little over a year after the death of the original
Sonny Boy Williamson
, but the wedding certificate shows Ford's name as
Sonny Boy Williamson
.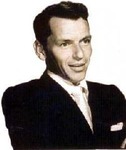 The Los Angeles Examiner and the Los Angeles Times report that, after a several Los Angeles ministers complained to authorities about widespread bigamy in connection with Nevada divorces, the Nevada Bar Association has agreed to hear a complaint that
Frank Sinatra
perjured himself to obtain his divorce. Las Vegas attorney William G. Ruymann filed the charge, noting that Sinatra swore under oath on November 1 (when his divorce from Nancy was finalised) that he was a resident of Nevada and the next day, on his Pennsylvania marriage license application, claimed to be a resident of Beverly Hills, Los Angeles, California, USA.
Edith Piaf
marries Jacques Pills at the Mairie, 16th arrondissement, Paris, France.
Maybelline by
Chuck Berry
peaks at No5 on the
Billboard
Top 40 Singles Chart in the USA. On the same day, I Hear You Knockin' by
Smiley Lewis
enters the
Billboard
R'n'B singles chart. Meanwhile, over in London, rock'n'roll fan Sidney Turner is fined £3 10s for "creating an abominable noise" by blasting out
Bill Haley
's Shake Rattle And Roll, much to the annoyance of his neighbours, for two and a half hours during an otherwise quiet afternoon.
Four policemen are injured when 500 youths riot during a concert by
Bill Haley
and His Comets at the Sports Palace, Berlin, Germany.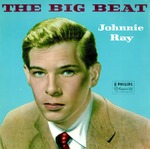 It is reported that Liberty Records in New York City, USA, has signed
Johnnie Ray
to an exclusive recording contract
Bo Diddley
plays the first of two nights at The Beach Club, Myrtle Beach, South Carolina, USA. The live album
Bo Diddley's Beach Party
is recorded during these shows, despite the shows being broken up by local police because black members of Bo's band are seen to be dancing with white teenagers.
Two members of
Country Joe And The
Fish's touring band, Mark Ryan and Charles Loring IV, are arrested for possession of marijuana before a show at Franklin Pierce College Field House, Rindge, New Hampshire, USA. Country Joe,
Barry Melton
and Bill Belmont are charged with being in the vicinity of the others.
Rockabilly vocalist
Wanda Jackson
records Consider The Lilies, D-I-V-O-R-C-E, and other tracks, in the USA.
Having been diagnosed schizophrenic,
Roky Erikson
, acid-fried leader of Texan psychedelic rock band
The 13th Floor Elevators
, is committed to the Rusk State Hospital for the Criminally Insane in Rusk, Texas, USA. He will remain there for three years.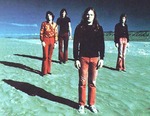 Pink Floyd
play the last of five nights at the Sports Arena, Los Angeles, California, USA. Over the five days of show, 511 dope smokers have been arrested by over-zealous LAPD officers.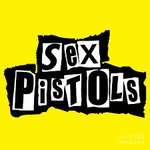 The manager of the Virgin record store in Nottingham, England, UK, is arrested for displaying the LP Never Mind The Bollocks by The
Sex Pistols
.
The Police
begin their Synchronicty tour with the first of two nights at The Nippon Budokan, Toikyo, Japan.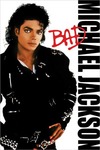 Jury deliberations in the
Michael Jackson
child molestation trial in Santa Maria, California, USA, continue into a fourth day.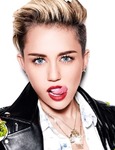 53-year old Mark McLeod is arrested for stalking by police after he is spotted loitering around the set of
Miley Cyrus
's new movie The Last Song in Georgia, USA.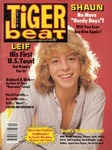 Former teen pop idol
Leif Garrett
is
arrested at the Metrolink railway station in downtown Los Angeles
, California, USA, having been found in possession of heroin.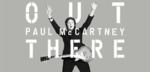 Sir
Paul McCartney
marries American heiress Nancy Shevell at Marylebone Register Office
in London, England, UK. The wedding is attended by thirty guests including
Ringo Starr
.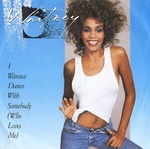 Whitney Houston
is
found dead, aged 48
, in the bath in a room at the Beverly Hilton Hotel, Hollywood, Los Angeles, California, USA. LAPD says that there are no suspicious circumstances.
Police find
a veritable arsenal of weapons
, including an AK-47, a TEC-9 automatic handgun, a sawed-off shotgun, hundreds of rounds of ammunition, tactical vests and a laser scope inside the gated mansion owned by Randall Cutler, former lawyer for
50 Cent
and
Eminem
, in Bronxville, New York, USA. Randall is arrested.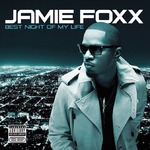 Nontra Records, in Fort Lauderdale, Florida, USA, voluntarily drops its
$150,000 copyright infringement lawsuit against Jamie Foxx
, over alleged misuse of a J Rand track on the new Foxx single Party Ain't A Party. The case is dismissed.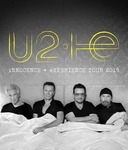 On their
Innocence And Experience
tour,
U2
cancel tonight's gig at Ericsson Globe Arena, Stockholm, Sweden, Europe, after a man claiming to be an off-duty police officer is discovered carrying a gun in the venue.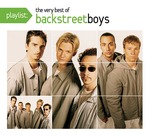 Nick Carter of The
Backstreet Boys
and his friend Michael Papayans are arrested by police outside the Hogs Breath Saloon in Key West, Florida, USA, following an alleged confrontation between the men and the saloon's security guards.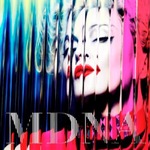 Madonna
loses a legal custody battle in the State Supreme Court, New York City, USA, with her ex-husband Guy Ritchie over which of the pair should look after their son Rocco. It is decided that the boy should continue to live with his father in London, England, UK, Europe. Shortly afterwards,
Madonna
posts an image of herself in a black hoodie, with an image of a crown over her head and the word "bitch" scrawled across her front, on social media outlets. This is interpreted as a 'defiant' response to the court decision.