Random selection from around 19,000 Facts
Click to filter results
Jazz
Ralph Reichenthal is born in New York City, USA. He will find success as film music composer and songwriter
Ralph Rainger
.
James Preston McDonald is born in New Orleans, Louisiana, USA. He will find success as jazz trombonist
Preston Jackson
.
Under the headline 'Philadelphia Bans the Trot', The New York Times announces that civic leaders in Philadelphia, Pennsylvania, USA, have banned the playing of music [usually ragtime jazz] which could result in an outbreak of either of two currently popular [and apparently reprehensible] dances - the
'turkey trot'
and the
'grizzly bear'
. According to the article, "it is understood that the two dances have all but caused several scandals in some of Philadelphia's best families."
James Reese Europe
is attacked with a knife and killed by percussionist Herbert Wright. Europe is just 38 and dies from a severed jugular vein.
During a concert at the Mechanic's Hall, Boston, Massachusetts, USA, ragtime and jazz bandleader, arranger and composer
Read More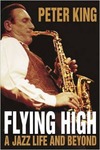 Peter King
, jazz saxophonist and clarinet player, is born in Kingston-Upon-Thames, Surrey, England, UK.
Billie Holiday
plays the fourteenth night of four weeks at Joe Tenner's Cafe Society Uptown, in San Francisco, California, USA.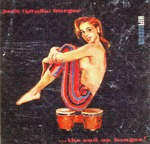 Time
magazine runs
a feature about the success
of a small jazz club,
The Blackhawk
, on the corner of Turk and Hyde Streets in
San Francisco
,
California
,
USA
. The article declares it to be "the club musicians like best" and a launch pad for jazz stars including
Dave Brubeck
and
Gerry Mulligan
.
Bobby Darin
opens for a season at the
Copa Room
of the
Sands Hotel
, Las Vegas, Nevada, USA. The booking makes him the youngest performer ever to have headlined at The Copa.
Matt Darriau, saxophonist/clarinettist of
The Klezmatics
, is born in Colorado Springs, Colorado, USA.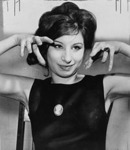 Barbra Streisand
continues in her month-long residency at
The Caucus Club
, Detroit, Michigan, USA.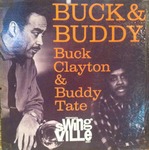 The
Buck Clayton
-
Buddy Tate
Quintet records Dallas Delight, Blue Ebony and other tracks, for Swingville Records in
Van Gelder Studio
, Englewood Cliffs, New Jersey, USA.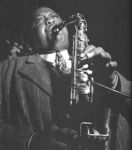 Jazz alto saxophonist and bandleader
Pete Brown
records his final album, High In A Basement, in a subterranean soundproof studio at 272 W. 84th Street in New York City, USA. The album's title is a reference to the fact that the players at the session were partaking of drugs.
Nirvana are working on the tracks Love Buzz, Big Cheese and Spank Thru at Reciprocal Recording Studios, Seattle, Washington.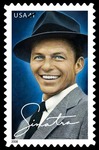 Frank Sinatra
plays the second of two nights at The Greek Theatre, Los Angeles, California, USA.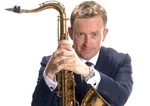 Jazz saxophonist
Tommy Smith
comes to the end of an eight-date British tour at the Everyman Theatre, Liverpool, England, UK.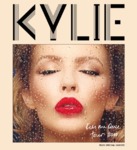 Kylie Minogue
tells the Sun Herald newspaper in Melbourne, Australia,
Oceania
, that she is considering a move away from pop into a jazzier direction.