Random selection from around 21,000 Facts
Click to filter results
Important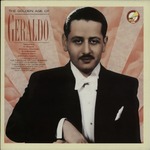 Gerald Walcan Bright is born in London, England, UK. He will find success as a danceband leader, under the name
Geraldo
, in the 1930s.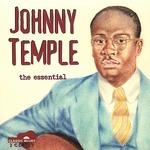 Blues vocalist and guitarist
Johnnie Temple
records Peepin' Through The Keyhole, East St. Louis Blues, So Lonely And Blue and New Louise Louise Blues for
Decca Records
in Chicago, Illinois, USA.
Popular mandolin virtuoso
Valentine Abt
dies in Mayview, Pennsylvania, USA.
The Rhumboogie Cafe
, at 343 East 55th Street, Chicago, Illinois, USA, closes for six months as a result of a fire.
Much-loved jazz and blues nightclub,
Frankie Laine
and Jimmy Boyd record Let's Go Fishin' and Poor Little Piggy Bank in
Radio Recorders
, 7000 Santa Monica Blvd., Hollywood, Los Angeles, California, USA.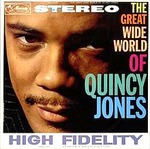 Quincy Jones
And His Orchestra record a live album,
The Great Wide World of Quincy Jones - Live!
, in Zurich, Switzerland, Europe, for
Mercury Records
.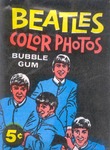 It is reported that
The Beatles
have received a cheque for $140,000 - their share of the first four months profits from Beatles Chewing Gum.
Read More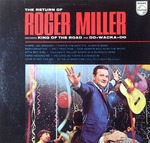 Roger Miller
records Love Is Not For Me, Do-Wacka-Do, Reincarnation and Hard-Headed Me in Columbia Recording Studio, 804 16th Avenue South,
Nashville, Tennessee
, USA.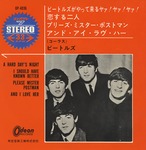 The Beatles
release a new EP, featuring A Hard Day's Night plus three other tracks, in Japan, Asia, on Odeon Records.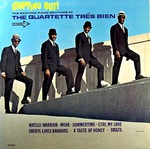 The Quartette Tres Bien
records Brazil for
Decca Records
in Technosonic Studio Inc, St. Louis, Missouri, USA. The track will appear on their LP Stepping Out! The Exciting Piano Rhythms Of The Quartette Tres Bien.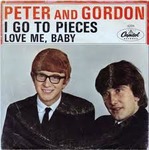 In Dundee, Scotland, UK, Peter Waller of UK pop duo
Peter And Gordon
almost runs over a woman with his car. When he stops the vehicle, she calls him "a bloody fool", so he spits on her. The incident will result in a court appearance for Waller.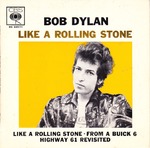 During the second recording session for his album
Highway 61 Revisited
,
Bob Dylan
records
Like A Rolling Stone
at
Columbia Records
' Studio A,
New York City
, USA.
Read More
Ella Fitzgerald
, with Marty Paich And His Orchestra, records She's Just A Quiet Girl and We Three for
Verve Records
in Hollywood, Los Angeles, California, USA.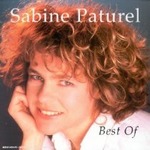 Singer and actress
Sabine Paturel
is born in Toulon, France, Europe.
Columbia Records
led the race for Gold Disc Awards in the USA during 1967, achieving fifteen album certifications from the
R.I.A.A.
in the USA.
Capitol Records
led the singles awards with five certifications.
It is reported that
Alison Maria Krauss is born in Decatur, Illinois, USA. She will find success as country music singer
Alison Krauss
, working for many years with the band Union Station. Her 2007 album Raising Sand, with
Robert Plant
, will win five Grammys at the 51st
Grammy Awards
.
John Lennon
and his attorneys win the right to inspect Lennon's U.S. Immigration and Naturalization Service files in an attempt to prove that the Richard Nixon administration had interfered in John's case.
Led Zeppelin
release the LP The Song Remains The Same, which is the soundtrack to the concert film of the same name.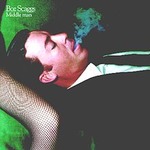 The album
Middle Man
by
Boz Scaggs
is awarded a gold disc by the
R.I.A.A.
in the USA.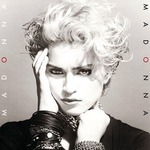 A gap between the readers and staff of Rolling Stone Magazine is illustrated when
Madonna
's Like A Prayer video is simultaneously chosen Worst Video in the Annual Readers' Poll and Best Video in the Critics' Awards. The readers also choose her as Worst Female Singer.
Bonnie Raitt
is Best Female Singer.
New Kids On the Block
are Worst Band. Cher is chosen as Worst-Dressed Female.
Phil Collins
is Best Drummer.
Living Colour
is Best New American Band. Bono of
U2
is Sexiest Male Rock Artist.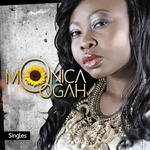 Monica Ogah
is born in Makurdi, Benue State, Nigeria, Africa. She will become a successful singer, after winning the fourth edition of MTN Project Fame West Africa.
A copyright infringement lawsuit is filed in the U.S. District Court in Los Angeles, California, USA, by Thomas Turino, Larry Crook and Dan Dickey, claiming that Christina Milian's US No5 hit, Dip It Low, used a looped sample of a "central identifying melodic, harmonic and rhythmic component" of the 1983 song La Sirena without permission.
Myron Floren
dies of cancer at his home in Rolling Hills Estates, near Los Angeles, California, USA. He is best-remembered as the accordionist on The
Lawrence Welk
Show between 1950 and 1982.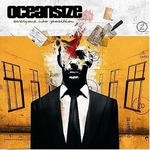 Oceansize
release a new album,
Everyone Into Position
, in the UK on Beggars Banquet Records.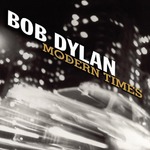 Bob Dylan
becomes the oldest person ever to enter the
Billboard
albums chart at No1 in the USA, with his 32nd studio album,
Modern Times
.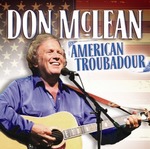 Don McLean
is
arrested on charges of domestic violence
in Camden, Maine, USA, where he has a home with his wife, Patrisha.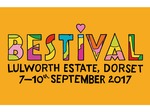 The body of 25-year-old Louella Michie
, daughter of television actor John Michie, is found in a wooded area of the Bestival festival site at Lulworth, Dorset, England, UK, Europe. It is believed she had taken an illegal substance, along with a male friend, over the weekend at the festival.