Random selection from around 770 Facts
Click to filter results
Guns
Gunfighter and scout
Wild Bill Hickok is buried
in Ingelside Cemetery, Deadwood, Black Hills, South Dakota, USA. He had been killed the day before by being shot in the back of the head by Jack McCall while engrossed in game of draw poker in Nuttal And Mann's Saloon No. 10 in Deadwood. The moment is immortalized in the song
Burial Of Wild Bill
by
Captain Jack Crawford
, known as The Cowboy Poet.
John Wesley Hardin
is sentenced to serve 25 years in Huntsville Prison, Texas, USA, for the killing of Brown County, Texas, Deputy Sheriff Charles Webb. On his arrest, Hardin boasted of having killed 42 men. in 1967,
Bob Dylan
will be inspired by Hardin's exploits to write his song
John Wesley Harding
, a somewhat fanciful account of Hardin's life.
Notorious outlaw
Read More
Police Superintendent David Hennessey is shotgunned to death on
Basin Street
, New Orleans, Louisiana, USA. Hennessey's death will be related in an early blues song, The Downfall Of The Lion, written by
Richard 'Rabbit' Brown
, but never recorded. All that remains is a verse recalled by guitarist Lemon Nash, who played with Brown in the 1920's: "I'm gonna tell you racketeers, Something you can understand, Don't let your tongues say nothin', That your head can't stand." Hennessey's killing will also provide the basis of another song,
The Hennessey Murder
.
Medgar Evers
is born in Decatur, Mississippi, USA. Evers will become a committed anti-segregation campaigner and, in 1963 in Jackson, Mississippi, he will be shot in the back and killed by a white racist gunman. Evers' death will be the spark for the
Bob Dylan
song
Only A Pawn In Their Game
.
On hearing that President Kennedy has been assassinated,
Phil Spector
recalls his newly-released Christmas album, A Christmas Gift For You.
Read More
Acclaimed jazz saxophonist
Joe Maini Jr
shoots himself in the head while playing Russian Roulette at a friend's home in Los Angeles, California, USA. He will die the following day.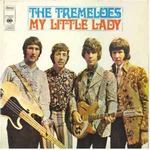 The Tremeloes
are the musical guests on ATV television show The Goilden Shot in the UK.
The Hollies
, Dave Dee, Dozy, Beaky, Mick And Tich, Gun,
Soft Machine
,
Marmalade
and more play at The Barbecue, Earlham Park, Norwich, England, UK, Europe.
Sid Vicious former bassist of The
Sex Pistols
, attempts suicide in the bathroom of the Hotel Seville, Madison Avenue, New York City, by slitting his wrists.
Future
R.E.M.
members
Michael Stipe
, Mike Mills and Bill Berry all enrol at the UGA (University of Georgia In Athens).
The Superior Court of Los Angeles County dismisses the case brought against
Ozzy Osbourne
by the parents of 19-year old
John McCollum
, who had shot himself in the head with a .22 caliber handgun while listening to Osbourne's song
Suicide Solution
. The case will, however, go to appeal.
Percy Miller, aka Master P, label boss of No Limit Records, and his younger brother Silkk The Shocker (real name Vyshonn Miller), are arrested on gun charges when their car is pulled over by police outside UCLA, Los Angeles, California, USA.
Rolling Stone
magazine's legendary gonzo journalist, Hunter S. Thompson, is found dead from a self-inflicted gunshot wound at his home in Aspen, Colorado, USA, aged 67.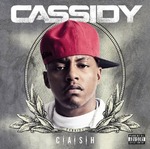 Rapper
Cassidy
is charged with murder in court in Philadelphia, Pennsylvania, USA. The charge relates to an April, 2005 incident in which three men, including Cassidy, armed with .45, .40 and 9mm caliber pistols, and an AK-47 variant rifle, fired on three unarmed men during an argument in the West Oak Lane neighborhood of Northwest Philadelphia.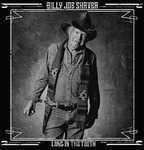 Country music singer and songwriter
Billy Joe Shaver
is indicted on felony charges by a grand jury in McLennan County, Texas, USA. The indictment relates to a 2007 charge of aggravated assault with a deadly weapon, after Shaver had
shot Billy Bryant Coker
, in the face with a handgun, during a confrontation outside Papa Joe's Texas Saloon in Lorena.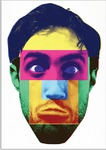 Zane Lowe, Scratch Perverts, Beardyman, Beatbullyz, The Cuban Brothers and
Dub Pistols
play on the first day Of Swindon Invincible at Swindon Old Town Bowl, Swindon, Wiltshire, UK.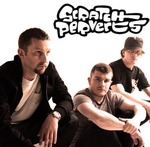 Zane Lowe,
Scratch Perverts
, Beardyman, Beatbullyz, The Cuban Brothers and
Dub Pistols
play on the second day of Swindon Invincible at Swindon Old Town Bowl, Swindon, Wiltshire, UK.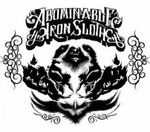 Convinced that the world is about to end, Justin Godfrey, guitarist with doom metal band
The Abominable Iron Sloth
, calls police in Oroville Police Department, Butte County, California, USA, and invites
them
to arrest him,
claiming that he is the 'Angel of Death'
, is in possession of an assault weapon and has been eating mushrooms. Godfrey later gives himself up to police, is charged with two felonies related to guns and jailed, with bail set at $30,000.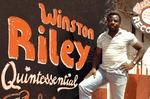 Reggae pioneer
Winston Riley
dies at University Hospital of the West Indies, Jamaica, Caribbean, aged 65, from gunshot wounds he had received in November 2011. Riley, a noted producer and also founder of
The Techniques
, had been the target of a number of unexplained attacks in 2011, including being shot in August and stabbed in September.
The four-day-long
Swedenrock Festival
begins in Solvesborg, Sweden, Europe. This year's event is headlined by Rush, Kiss and Europe. Acts appearing today include The Sweet, Bullet, Vader and Stacie Collins.
David Bowie
releases Valentine's Day, the fourth single from his 24th studio album The Next Day, in the USA. the song is widely perceived as being critical of American gun laws.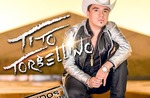 American singer
Tito Torbellino
is reported to have been
shot dead by two gunmen while dining at a restaurant
in Ciudad Obregon, in Sonora state, Mexico, North America. Torbellino specialised in a style of music called narco-corridos - a musical genre extolling the glories of the drug trade.
Phil Collins
announces that he is
donating his collection of artefacts connected with the 1836 Battle Of The Alamo
to the official Alamo Museum in San Antonio, Texas, USA.