Random selection from around 720 Facts
Click to filter results
Guns
Seventeen-year-old Allen 'Al' Britt dies of wounds inflicted on him two days earlier by his girlfirend Frankie Baker, a 22-year-old dancer in St. Louis, Missouri, USA. Britt's slaying is said to have inspired the jazz and blues classic song
Frankie And Johnny
. Britt had been carrying on a relationship with a woman named Alice Pryor. At her trial, Baker will claim that Britt had attacked her with a knife and she merely acted in self-defense. She will be acquitted, eventually dying in 1952 in a Portland, Oregon mental institution.
Medgar Evers
is born in Decatur, Mississippi, USA. Evers will become a committed anti-segregation campaigner and, in 1963 in Jackson, Mississippi, he will be shot in the back and killed by a white racist gunman. Evers' death will be the spark for the
Bob Dylan
song
Only A Pawn In Their Game
.
Outspoken liberal poet and dramatist
Federico Garcia Lorca
is shot dead by Fascist militia near Alfacar, Granada, Spain, Europe. Lorca will become a lifelong hero to
Leonard Cohen
, whose 1986 song Take This Waltz is a translation of the Lorca poem Pequeno vals vienes. The story of Lorca's death will provide inspiration for The Pogues' 1990 song Lorca's Novena, and in 2012 songwriter Joe Wilkes will release a song, Looking For The Grave Of Garcia Lorca, on an album of the same title.
Over 350 Japanese fighters, bombers and torpedo planes launch a
Ken Curtis
(aka Festus from the tv series Gunsmoke) records Streets Of Dodge City and In My Home Town, for
Capitol Records
in Hollywood, Los Angeles, California, USA.
The Beatles
album Revolver is released in Germany on Horzu Records.
A riot by radical students erupts during a gig by
Shirley Bassey
and Bongusto Fred at La Bussola Versilia [The Compass], a nightclub on the seafront of Marina di Pietrasanta in the village of Le Focette near Via Reggio, Italy, Europe. The violent clashes with police last all night, resulting in a total of fourteen people being injured, including a student, Soriano Ceccanti, who is hit by a bullet at the base of the neck, paralysing him for life.
The South Vietnamese government bans the anti-war songs of local writer Trinh Cong Son, who admits to being influenced by
Bob Dylan
and
Joan Baez
.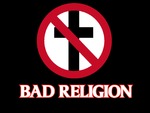 Bad Religion
play at Melkweg, Amsterdam, Netherlands, Europe, supported by Celibate Rifles.
The Neighborhoods, ZugZug, Savage Garden, Witch Doctor and Tommy Gun play at
The Channel, Boston
, Massachusetts, USA.
A man is shot in the stomach after a canister of CS gas is thrown into the crowd during a
Shabba Ranks
gig in Brixton Academy, London, England, UK. Support act is Shinehead.
Read More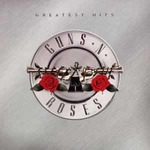 Former
Guns N'Roses
drummer Steven Adler collects a back-payment check of $2.25m and is granted 15% of the royalties for everything he recorded prior to his departure after suing the band for wrongful dismissal. He claims he was "impaired" when he signed the original contract.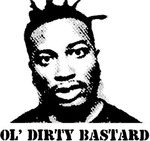 Rapper
Ol' Dirty Bastard
of the Wu Tang Clan is taken to hospital after being shot in the arm and back while trying to prevent a robbery at his cousin's home in Brooklyn, New York City, USA.
Rapper
50 Cent
is shot nine times while sitting in a car outside his grandmother's house in Queens, New York, USA, allegedly because his song Ghetto Qua Ran upset Kenneth McGriff, the gangster-connected owner of
Murder Inc. Records
.
Rolling Stone
magazine's legendary gonzo journalist, Hunter S. Thompson, is found dead from a self-inflicted gunshot wound at his home in Aspen, Colorado, USA, aged 67.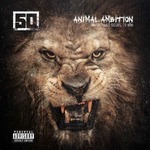 Shortly after Rapper 50 Cent reveals on a New York City, USA, radio show, that he has fired The Game from his group G-Unit, a man is shot in the leg in the radio station's lobby while 50 Cent is still on the air.
The wrongful death civil action trial over the death of
Notorious B.I.G.
begins in Los Angeles, California, USA. The case, brought by the rapper's mother and his widow (singer Faith Adams), opens with attorney Robert Frank stating that LAPD officer David Mack arranged for the murder of the rapper.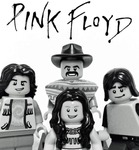 The
Live8 Concert
in Hyde Park, London, England, UK, (and several other cities worldwide), features artists including
Pink Floyd
,
Coldplay
,
Dido
,
Keane
,
Elton John
,
Annie Lennox
,
Madonna
, Muse,
Razorlight
,
Scissor Sisters
,
Paul McCartney
, Joss Stone, Stereophonics, Sting,
Robbie Williams
,
U2
,
Stevie Wonder
, R.E.M.,
The Cure
,
Velvet Revolver
,
Bob Geldof
,
The Killers
and
Snow Patrol
.
Read More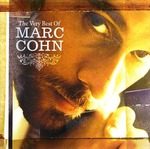 Marc Cohn
, best-known for his hit
Walking In Memphis
, is
shot in the head by a car-jacking suspect fleeing from the police in Denver
, Colorado, USA. Fortunately, the injury is minor and Cohn is detained only briefly in hospital. Cohn is in Denver for a concert with
Suzanne Vega
but the rest of his apperances on her tour have to be cancelled.
Following a confrontation in Papa Joe's Texas Saloon, Lorena, Texas, USA, country music singer and songwriter
Billy Joe Shaver
shoots Billy Bryant Coker, in the face with a handgun. The incident will inspire
Dale Watson
to compose his song Where Do You Want It?, based on a remark said to have been made by Shaver prior to shooting Coker.
Robert Plant
and The Band Of Joy release a single, Angel Dance, in the UK.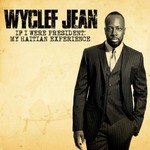 Wyclef Jean
claims that he has been shot in the palm of his right hand in Port-au-Prince, Haiti, Caribbean. Local police report otherwise, saying that Wyclef was not wounded by a bullet but was cut by glass.
On his
My World
tour,
Justin Bieber
plays at The Mediolanum Forum, Milan, Italy, Europe.
Bono
of
U2
and actress Liv Tyler are among the guests attending a private presentation of the Stella McCartney Spring 2012 fashion collection in New York City, USA.
Songwriter Eric Bogle, professes himself to be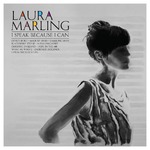 Laura Marling
plays
at The Silver Bullet
, London, UK.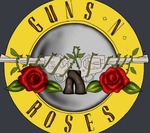 The biographical documentary The Most Dangerous Band In the World : The Story Of Guns N' Roses has its worldwide premiere on BBC Four tv at 10pm in the UK.
Rapper Finese 2Tymes is
arrested in the Side Effects club
in Birmingham, Alabama, USA. The previous night, he had been headlining at
the 300 capacity Power Ultra Lounge
in Little Rock, Arkansas, USA, when twenty-eight peope were injured by gunfire.