Random selection from around 430 Facts
Click to filter results
Funny
Powder And Capman offer 'song sayings and sprightly stepping', while Dumas And Floyd provide 'smart songs and chatter' at The Regent Theatre, Tacoma, Washington, USA. [Also on the bill are Felix - The Mind-reading Duck and Bob - The Fighting Kangaroo].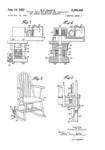 Roman E. Shvetz of New York City, USA, is granted US Patent No.2,599,948 for his invention of a
combination rocking chair and musical box
.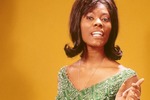 Dionne Warwick
's debut single,
Don't Make Me Over
, enters the
Billboard
Hot 100 Singles Chart in the USA, where it will peak at No21. Her real name was Dionne Warrick but it is mis-spelled on the record label, and the mis-spelling sticks.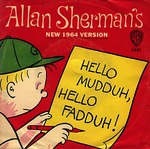 Musical comedy performer
Allan Sherman
stars in his own tv special,
Allan Sherman
's Funnyland, on NBC-tv in the USA.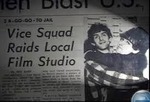 Aspiring young rock'n'roll artist
Frank Zappa
and go-go dancer Lorraine Belcher are
arrested in Cucamonga
, near Los Angeles, California, USA, for their part in manufacturing a sex audio tape. Zappa will spend ten days in jail as a result.
Read More
A Giant New Year's Eve Gala Pop And Blues Party is held at Alexandra Palace, London, UK, featuring
Joe Cocker
,
John Mayall's Bluesbreakers
,
Amen Corner
,
The Small Faces
,
Spooky Tooth
, The Gun, Bonzo Dog Doo-Dah Band, Kippington Lodge, The Gods and top UK radio DJs Mike Raven, Ed Stewart and Johnnie Walker.
When
Tom Jones
opens at
The Copacabana
, New York City, USA, a woman throws her panties onto the stage beside him, starting one of popular music's most enduring rituals.
Read More
John Lennon
and
Yoko Ono
hold a press conference in New York City, USA, at which they announce the creation of Nutopia, a 'conceptual' country governed by 'cosmic' laws and whose national anthem is three seconds of silence.
Marlene Dietrich
plays the first of four consecutive nights at
Carnegie Hall
, New York City, USA. It is said that during this run of shows the ageing songstress complained to a crew member backstage that there were nazis in the audience and demanded that he should have
them
removed. "Yes, Miss Dietrich," he replied, "but how shall I recognise them?" Unfazed, Dietrich intoned, "They are the ones who are not clapping," before sweeping back out to coninue the show.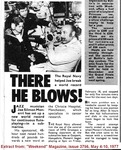 Jazz musician
Joe Silmon
comes to the end of playing his flute non-stop for 48 hours under water aboard the British submarine HMS Grampus at Gosport, UK. This feat earns him an entry in the Guinness Book Of World Records.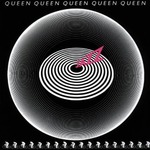 Queen
hold an outrageously decadent press conference to launch their latest album,
Jazz
, in Brennan's Restaurant, New Orleans, Louisiana, USA. For the event, they fly in eighty reporters and journalists from around the globe plus 52 EMI company MDs. Entertainment includes The Olympia Brass Band, strippers, jugglers, a girl with a huge boa constrtrictor, a naked dwarf covered in chopped liver and transvestites.
Read More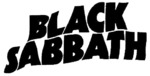 On the Never Say Die! tour,
Black Sabbath
are scheduled to play at The Municipal Auditorium,
Nashville, Tennessee
, USA, supported by
Van Halen
. Unfortunately, Sabbath vocalist
Ozzy Osbourne
fails to turn up forcing the show to be cancelled, resulting in an audience riot. It transpires that the exhausted Osbourne had fallen asleep in the wrong hotel room and slept the clock round, waking up at 6.00am the next morning.
During an
Ozzy Osbourne
gig at The Veterans' Memorial Coliseum, Des Moines, Iowa, USA, seventeen year old audience member Mark Neal throws a dead bat onto the stage. Osbourne, evidently carried away in the heat of the moment,
picks up the bat and bites its head off
, and has to be rushed to the nearby Broadlawns Medical Center for rabies shots.
Read More
Elvis Presley
's birthday is issued in the USA. Many fans deliberately write invalid addresses on letters bearing the new stamp. The letter would then be returned to
them
with "Return To Sender" written over it, thus increasing the value of the letter to collectors.
A commemorative stamp to celebrate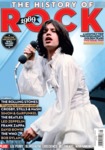 Mick Jagger
of the
Rolling Stones
becomes (arguably) rock's sexiest grandad when his daughter
Jade
gives birth to her first daughter, Assissi.

Shock waves rock the UK music business when it is learned that some of Elisabeth Fraser's lyrics on the new
Cocteau Twins
album, Four-Calendar Cafe, are actually intelligible. The band is now signed to a major label, Polygram, so accusations of selling-out are rife.
B.B. King
plays Merry Christmas Baby for an audience including Pope John Paul II and sundry assembled cardinals during a concert at The Vatican, Rome, Italy, Europe. Before the show
King was granted an audience with The Pope
, during which he gave one of his treasured 'Lucille' guitars to the pontiff.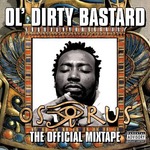 Wu Tang Clan rapper
Ol' Dirty Bastard
is ejected from The Four Seasons hotel in Berlin, Germany, Europe, for repeatedly mooning at passers-by over the balcony of his room.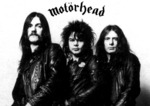 UK tabloid The Sunday People claims that Lemmy of
Motorhead
indulged in a three-day-long sex and bondage session during which his lover was handcuffed to the bed. When Lemmy objects, pointing out that the session lasted seven days and his lover was suspended from the ceiling, the newspaper apologises unreservedly.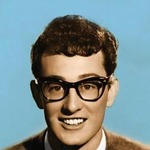 A crowd of 49,000 people in Lubbock,
Texas
, USA, set a new "largest singalong" world record by singing along to the
Buddy Holly
song,
Peggy Sue
.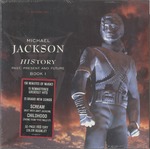 Michael Jackson
reveals during an interview that he doesn't like pop music. The revelation comes in the wake of Jackson having purchased some classical music CDs during a shopping trip in Berlin, Germany, Europe.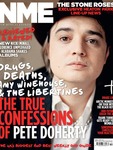 When
Babyshambles
play at The Reading Rooms, Dundee, Scotland, UK, controversial frontman
Pete Doherty
considers quitting the band after a rowdy audience member gives him a wedgie in mid-performance.
Read More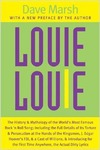 The marching band of McCord Middle School, McCord, Michigan, USA, is forbidden from playing
Louie Louie
at their Grand Floral Parade, because of the song's allegedly obscene lyrics. This act of censorship is all the more bizarre, given that the band had been planning to play an instrumental version of the classic 1963 hit by
The Kingsmen
.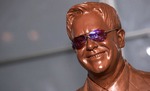 A life-sized statue of
Elton John
, sculpted in chocolate, is unveiled at Madame Tussaud's in London, England, UK, to commemorate the 100th anniversary of Cadbury's Dairy Milk chocolate.
The website
antiMusic.com
selects
Limp Bizkit
's biggest hit single,
Nookie
, as the lamest song of all time. The votes were cast by visitors to the site.
After fans learn that
Justin Bieber
is staying at The Langham Hotel, London, England, UK, they ring so often that the phone system crashes. Bieber solves the problem by moving from The Langham to The Dorchester.
A "Lego-fied" shot-for-shot version of the original music video for
Ed Sheeran
's 2011 hit single
Lego House
is released via Warner Sound's YouTube channel.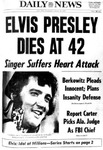 One of
Elvis Presley
's teeth
begins a brief tour of dental surgeries in the UK
to promote awareness of mouth cancer.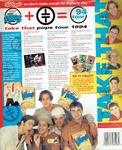 When asked how he intends to deal with pop group
Take That
's tax avoidance strategies,
British Prime Minister David Cameron states in Parliament
in London, UK, that, "I couldn't have been clearer that I condemn all of these aggressive tax avoidance schemes ... we want your money back for good."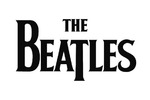 It is reported that a pine tree, planted in 2004 in Griffith Observatory, Los Angeles, California, USA, in honour of
George Harrison
, guitarist of
The Beatles
, has
died as a result of an infestation by beetles
.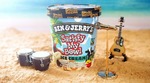 Ben And Jerry's celebrate the 30th anniversary of
Bob Marley
's Legend album with a
new special edition flavour, Satisfy my Bowl
, flavoured with banana, caramel, cookies and chocolate peace signs. The new flavour is available in the UK, the Netherlands, Ireland, Denmark, Finland, Sweden and Norway.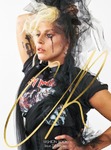 Lady Gaga
Tweets that she has just worn "my own personal
Iron Maiden
"NUMBER OF THE BEAST" tee-shirt on a major fashion cover" (for the magazine Fashion Book, Issue 7).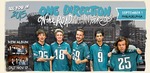 When Harry Syles of
One Direction
notices bad grammar on a fan's banner at the group's gig in Lincoln Financial Field, Philadelphia, Pennsylvania, USA, he has the banner brought to him and
he corrects the mistake
("Hi, Harry, your so nice") by changing "your" to "you're". Then he returns the sign to the fan.