Random selection from around 520 Facts
Click to filter results
Funny
Leroy Anderson
, an American composer of short, light concert pieces, finishes work on his latest composition, The Typewriter, in which the main 'musical instrument' used is a typewriter. The piece will become unexpectedly popular with recordings made by many artists, including Arthur Fiedler with the Boston Pops, guitarist Alan Hanlon,
Spike Jones
, Frederick Fennell with the Eastman Orchestra and also with the Tokyo Wind Orchestra, Leonard Slatkin with the St Louis Symphony, Pinchas Steinberg with the Cologne Radio Orchestra, pianist Marco Rizo, and the 101 Strings.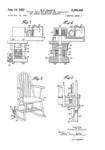 Roman E. Shvetz of New York City, USA, is granted US Patent No.2,599,948 for his invention of a
combination rocking chair and musical box
.
The Twist
, obsessed and infuriated, have demolished the buildings where they were gathered, have broken windows and chairs and, out in the streets, have staged riots."
Russian newspaper Komsomolskaia Pravda reports that, "Dozens of cases are known in which possessed dancers of rock'n'roll and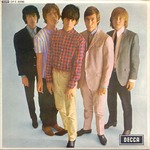 A public school in Wrexham, North Wales, asks parents to ensure that pupils attend in school uniforms after fans of The
Rolling Stones
begin showing up at the school clad in corduroy trousers, as worn by the band.
When popular singer
Ed Ames
(of The
Ames Brothers
) appears on
The Tonight Show Starring Johnny Carson
in New York City, USA, he is asked by Carson to demonstate his well-known tomahawk throwing abilities. A wooden panel with an outline of a cowboy is brought onto the stage and, when Ames takes his throw, the tomahawk hits the "cowboy" square in the groin with the handle pointing upward. This leads to a prolongued burst of laughter from the audience, which has been called the longest sustained laugh by a live audience in television history.
Rick And The Ravens
, a group including
Ray Manzarek
, later to play keyboards for
The Doors
, plays at Ports O'Call, San Pedro Marina, California, USA. Because the contract calls for a six-piece group, Manzarek's friend
Jim Morrison
stands in with the band, pretending to play guitar.
The Artwoods
play at Sophia Gardens, Cardiff, Wales, UK, Europe.
The Move, The Bonzo Dog Doo Dah Band and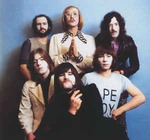 The Who play at Sheffield University, Sheffield, England, UK, Europe, supported by The Bonzo Dog Doo Dah Band.
Groovy Baby
by Microbe enters the UK popular singles chart. The record has little to distinguish it, except that vocalist Ian Doody is just three years old. Microbe had originally appeared as a character on BBC radio deejay
Dave Cash
's show.
When
Tom Jones
opens at
The Copacabana
, New York City, USA, a woman throws her panties onto the stage beside him, starting one of popular music's most enduring rituals.
Read More
Lou Reed
is bitten on the behind by a member of the audience during a show in Buffalo, New York State, USA.
When Yes play at The Free Trade Hall, Manchester, England, UK, Europe, keyboardist Rick Wakeman's roadie brings him a takeaway curry in the middle of the set, which he spreads out atop his keyboards and eats, much to the annoyance of the other band members.
During the first of two shows by
Bob Dylan
's
Rolling Thunder Revue tour
in Maple Leaf Gardens, Toronto, Ontario, Canada, Dylan's mother, Beatrice, is introduced onto the stage.
Read More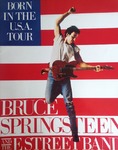 During a re-election campaign speech in Hammonton, New Jersey, USA, President Ronald Reagan praises
Bruce Springsteen
, stating, "America's future rests in a thousand dreams inside your hearts. It rests in the message of hope in songs so many young Americans admire: New Jersey's own
Bruce Springsteen
. And helping you make those dreams come true is what this job of mine is all about." Reagan has obiously failed to understand that Springsteen's song Born In The USA is heavily ironic. Springsteen makes it clear soon after that he does not endorse Reagan.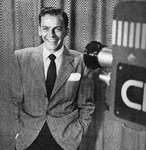 When
Frank Sinatra
plays at The Roman Amphitheatre, Verona, Italy, Europe, a huge thunderstorm erupts, filling the plastic overhead canopy which soon looks set to burst. Just as the Italian crew, by climbing up huge A-frame ladders, manages to dump the water over the front of the canopy, Sinatra walks underneath and is drenched from head to foot. Nevertheless, he continues singing and manages to complete the show.
Read More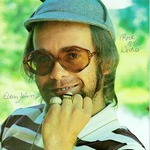 Elton John
jives with the Queen at Buckingham Palace, London, England, UK, Europe, to the sound of Rock Around The Clock by
Bill Haley
And The Comets.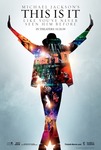 In Zales Jewellers, in a Simi Valley, California, USA, shopping mall,
Michael Jackson
is detained by security guard H.N.Edwards, for "looking suspicious" - he is wearing a wig, false moustache and fake teeth. Later, Jackson signs autographs for the guard and his comrades.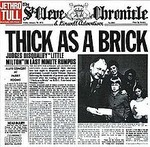 Jethro Tull
is inducted into The National Association of Brick Manufacturers Hall Of Fame in New York City, USA, because their album
Thick As A Brick
has raised public awareness of the product.
For the first time in four and a half years, an entire month has passed without any record produced or written by
John Sebastian, the owner and general manager of radio station KLSK FM in Albuquerque, New Mexico, USA, plays Stairway To Heaven by
Led Zeppelin
for twenty-four hours non-stop to inaugurate the station's format change to Classic Rock. Police arrive at the station twice with guns drawn: once when a listener reports that the DJ has apparently suffered a heart attack, and a second time when it is suspected that, this being during the Gulf War, the station has been taken hostage by terrorists dispatched by Saddam Hussein, known to be a Zeppelin fan.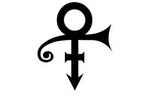 It is announced that Prince has negotiated a new contract with
Warner Brothers
, under which he will have his own label on which his name will be denoted only by a symbol.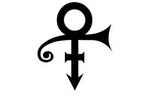 Prince announces that he has changed his name to an unpronounceable symbol, apparently as a protest against the unfairness of his record company contract. Before long, he will be commonly referred to as TAFKAP - an acronym standing for The Artist Formerly Known As Prince.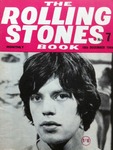 The American
Centre For Voice Disorders
decrees that
Mick Jagger
of The
Rolling Stones
has the strongest voice in rock and roll.
Faron Young
dies, aged 64, in
Nashville, Tennessee
, USA, having attempted suicide by shooting himself the previous day. His ashes are scattered during a ceremony at
Johnny Cash
's estate, while Cash is away. Unfortunately, a gust of wind blows the ashes onto Cash's car. "When I came home, I found I had Faron on my windshield", remarked Cash later. "I turned the wipers on. There he went, back and forth, back and forth, until he was all gone."
Country recording star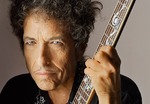 Bob Dylan
is admitted to hospital in Los Angeles, California, USA, for nine days suffering from "histoplasmosis", a potentially fatal heart condition. After recovering he quips, "I really thought I'd be seeing Elvis soon."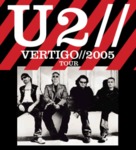 Just before the encore of
U2
's show at Vallehovin, Oslo, Norway, Europe, the band's four members find themselves trapped, Spinal Tap-style, inside a 40ft-high metallic lemon-shaped 'pod' high above the stage. The device was supposed to open and let
them
emerge but on this night, the mechanism failed.
Bob Geldof
announces that Ian Dury has died. Dury denies it soon after.
During his first show as a presenter on London's XFM Radio,
On their Jubilee Tour,
Jane's Addiction
play at
Hollywood Bowl
, Hollywood, Los Angeles, California, USA. Support act Courtney Love plays so badly that the promoters have her unplugged and physically carried off the stage by security men.
Read More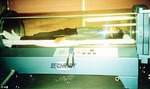 The new US edition of Vanity Fair magazine carries a feature claiming that
Michael Jackson
wears a prosthetic nose and once paid to have a '"voodoo curse" put on top Hollywood director
Steven Spielberg
.
128 musicians gather in the Alexandra Palace Theatre, London, England, UK, Europe, to perform Music Pieces, a composition by Jason Pierce [of
Spiritualized
], Peter Raeburn and Nick Foster, in which each musician plays just one note in each piece of melody, chord or drum pattern. The project is a
tv promo
for the launch of the latest generation of Walkman digital media players.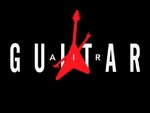 The 5th
Official UK Air Guitar Championships
take place at the
O2 Academy
, Islington, London, England, UK.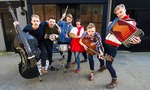 Folk quartet
Skinny Lister
begin their
Great British Narrowboat tour
, setting off from Linslade, Bedfordshire, UK, they spend the next ten days travelling by canal to Camden Lock, London, and back again. Along the way they will perform, write and record songs, with the aim of producing a limited edition EP, Grand Union.
Ed Sheeran
tweets "On my way to Exeter, feeling tired and grubby. Need a cup of tea and a shower". He loses £30 by playing the gig at The Lemon Grove, Exeter, England, UK, Europe.
Read More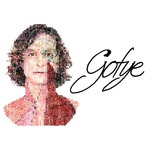 Following a CNN iReport stating that Australian singer
Gotye
had 'shot himself in the head with a 9mm handgun', the artist
denies his death
in a Twitter post.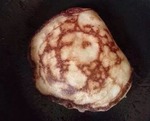 A remarkable likeness of Lemmy of
Motorhead
is reported to have materialised
on a pancake
cooked by a fan of the band.
After having received
threats of picketing from extremist homophobic religious group The Westboro Baptist Church
,
Panic! At The Disco
play at Crossroads KC, Kansas City, Missouri, USA. Turning the situation to their advantage, the band decides to donate $20 to The Human Rights Campaign for every WBC member who turns up at the show. When only 13 picketers turn up, the band decides instead to donate $1000 to the Campaign.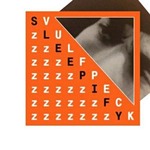 It is reported that a silent LP called
Sleepify
, released by a Los Angeles funk band called Vulfpeck, has been
streamed 5.5m times which has earned the band almost $20,000
. The band says the cash will be used to fund a live tour. The album was intended as a protest against Spotify as well as a means of raising tour funding.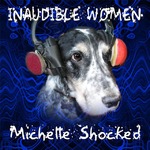 It is reported that
Michelle Shocked
has
released an album entitled Inaudible Women
, which consists of eleven tracks of silence, although Shocked claims that it does contain high-frequency sounds which can be heard only by dogs. Several of the silent songs are named after record company executives. It is assumed that Shocked is making some sort of protest against the music industry, and specifically against the low payments made to artists by Spotify, but precise details are difficult to pin down.
Read More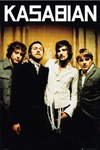 When
Kasabian
play at The SSE Hydro Arena in Glasgow, Scotland, UK, a photograph of a banner proclaiming "London is full of c***s" is projected on the screen behind the group during the song Clouds. The band later claims that the banner was "a production fault". At the same gig,
a gang of thieves steal £10,000 worth of mobile phones
belonging to fans of the band.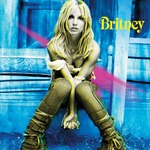 Britney Spears
becomes stuck atop a tree stage prop when a mechanical harness malfunctions during her Britney: Piece of Me concert in Las Vegas, Nevada, USA.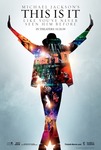 It is reported that white actor Joseph Fiennes has been cast in the role of
Michael Jackson
in a Sky Arts tv movie entitled
Elizabeth, Michael And Marlon
.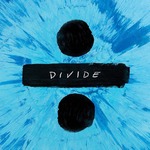 Ed Sheeran
makes his return to social media after a year away by tweeting a plain blue square, with no text. The colour is later revealed to be the colour theme of his upcoming singles and album.
Read More