Random selection from around 680 Facts
Click to filter results
Food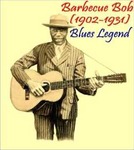 Robert Hicks is born in Walnut Grove, Georgia, USA. He will find fame as blues singer, guitarist and recording artist
Barbecue Bob
.
A new gossip column, Hedda Hopper's Hollywood, makes its debut in the Los Angeles Times, Los Angeles, California, USA. Miss Hopper will become a famed gossip columnist, known for her extraordinary hats. Her hats will become so famous that, in the 1946 film Breakfast in Hollywood, Del Porter, backed by
Spike Jones
and his City Slickers, will sing a novelty song, A Hat for Hedda Hopper, while Hopper sits in the audience wearing an extraordinarily large milliner's creation.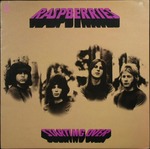 Eric Carmen
, leader of power-pop hit makers
The Raspberries
, is born in Cleveland, Ohio, USA.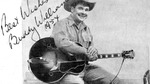 Buddy Williams
records Too Old To Cut The Mustard for Regal Zonophone Records in Australia,
Oceania
.
Bobby Rydell
plays the ninth of ten nights at The Montecello Supper Club, Framingham, Massachusetts, USA.
Sonny Stitt
records Shangri-La, Mama Don't Allow It, Soul Food, My New Baby, The Eternal One, Misty, Please Don't Talk About Me When I'm Gone and 42639 for
Prestige Records
in New York City, USA.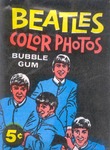 It is reported that
The Beatles
have received a cheque for $140,000 - their share of the first four months profits from Beatles Chewing Gum.
Read More
Revered old-time fiddler
Ward Allen
dies of a heart attack, aged 43, at his home in Hull, Quebec, Ontario, Canada. Hull was best known for his 1957 hit, Maple Sugar.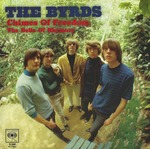 The Byrds
play at The Corn Exchange, Bristol, England, UK, and appear on the tv show
Discs A Go-Go
.
The Turtles
latest album,
Turtle Soup
(produced by
Ray Davies
of
The Kinks
] , peaks at No117 in the
Billboard
albums chart in the USA.
Read More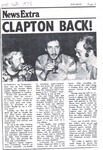 Music mogul
Robert Stigwood
throws a reception at The China Garden restaurant, London, UK, to announce that
Eric Clapton
is about to fly to the USA to make a new album. Among the 100 guests are
Pete Townshend
,
Elton John
,
Long John Baldry
and deejay
Alan Freeman
. Later, Stigwood hosts another reception for Clapton at his home, with forty guests including Ric Grech and
Ronnie Wood
.
Read More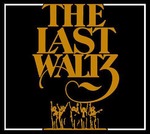 The Band release their lavish boxed set,
The Last Waltz
, a sound document of their final star-studded show together at
Winterland
,
San Francisco
, California, USA, featuring superstar guests including
Bob Dylan
,
Neil Young
,
Muddy Waters
,
Neil Diamond
,
Emmylou Harris
and many others.
Read More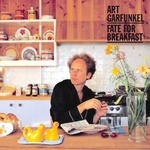 Art Garfunkel
releases a new LP,
Fate For Breakfast
, on Sony Music in the USA.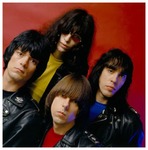 The Ramones
play at The Corn Exchange, Cambridge, England, UK, Europe.
Ludus
play at
The Hacienda
, Manchester, England, UK, Europe, they decorate the tables with blood-soaked tampons on paper plates, and their co-founder/singer Linder wears a dress made of meat, which she whips off halfway through the set to reveal a massive dildo.
When socio-political shock-rockers
Read More
Elvis Presley
is inducted posthumously into the Rock And Roll Hall Of Fame, at the event's inaugural dinner in the Waldorf-Astoria, New York City.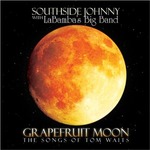 Southside Johnny
spends the second of two days in Sanctuary Sound 2, New Jersey, USA, working on
Grapefruit
Moon, New Coat Of Paint and Tango Till They're Sore, for his album of
Tom Waits
cover versions entitled
Grapefruit
Moon.

We Are Scientists
play at The Custard Factory, Birmingham, England, UK.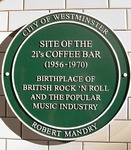 A Green Plaque is unveiled at 59 Old Compton Street, Soho, London, to commemorate the location of the
2is coffee bar
, the legendary venue that witnessed the birth and rise of the first wave of British rock'n'roll.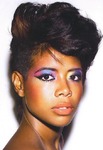 In her dressing room backstage at T4 On The Beach in Weston-Super-Mare, UK,
Kelis
celebrates Independence Day by firing up her own indoor barbeque including rib eye steaks, salmon, corn on the cobs, hamburgers and hot dogs. Anxious fire wardens quickly put a halt to proceedings when they are alerted to it.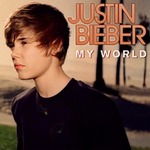 A 17-year-old teenager appears in the Children's Court in Sydney, Australia,
Oceania
,
charged with throwing eggs
at
Justin Bieber
during the pop singer's recent show at Sydney's Acer Arena.
Sir Paul McCartney
launches his first cookbook, The Meat Free Monday Cookbook, published by Kyle Books.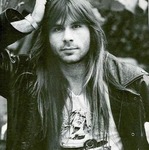 Bruce Dickinson of
Iron Maiden
delivers an address to The East Yorkshire and the Humber Institute Of Directors at its annual Hull Business Week lunch in KC Stadium, Hull, UK. As well as being a rock idol, Dickinson is also a qualified commercial pilot and heads Cardiff Aviation Ltd, which specialises in heavy maintenance of Airbus and Boeing commercial aircraft.
Lady Gaga
is interviewed (pre-recorded) on the BBC tv show Breakfast, which is broadcast from Media City, Salford Quays, Manchester, UK.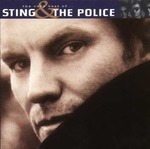 Sting and his wife Trudie Styler
attend a cooking school at the Central Market in Florence
, Italy, Europe. During the day, Sting practices making pizza dough.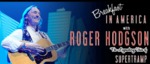 On his Breakfast In America World tour, Roger Hodgson plays
at The Amphitheater
, Hanau, Germany, Europe.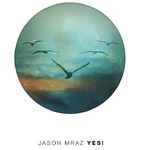 Jason Mraz
plays at The Corn Exchange, Cambridge, England, UK.