Random selection from around 7,300 Facts
Click to filter results
Folk-rock
Lizzie Borden
is acquitted of the crime of killing her father and stepmother with an axe in Fall River, Massachusetts, USA. No-one else will ever be arrested or tried for the murders and Borden will remain a notorious figure in American folklore, the subject of such songs as You Can't Chop Your Poppa Up In Massachusetts Lizzie Bordon (1955) by Penny Nicholls And The Canadians,
You Can't Chop Your Papa Up In Massachusetts
(1961) by
The Chad Mitchell Trio
,
She Took An Axe
(1986) by
Flotsam and Jetsam
, Lizzie Borden by Macabre (2010), and Ballad Of Lizzie Borden (2011) by Rasputina.
Singer, lyricist, composer and arranger
Karen Young
is born in Montreal, Quebec, Canada.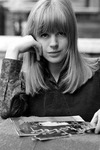 Freddie And The Dreamers
,
The Hollies
,
Marianne Faithfull
,
The Four Pennies
and
Liverpool
band
Tony Jackson And The Vibrations
play at
The ABC
,
Cleethorpes
,
Liverpool
,
UK
.
Singer-songwriter
Jackie De Shannon
issues an LP of a dozen demo tracks for Metric Music in the USA. The songs include Don't Doubt Yourself, Babe (later covered by
The Byrds
on their debut album), With You In Mind (later covered by
Marianne Faithfull
), and Splendor In The Grass.
Al Kooper
and bassist Harvey Brooks decide to quit
Bob Dylan
's touring band, they are replaced by Garth Hudson, Rick Danko and Richard Manuel - who will become the core of The Band.
When keyboardist
Read More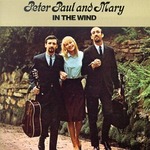 Peter, Paul And Mary
begin a British tour with a show at
De Montfort Hall
, Leicester, England, UK.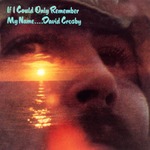 David Crosby
records the songs The Wall Song, Games, Tamalpais High, Laughing, Wooden Ships, and Kids And Dogs, at Hollywood Recorders, Los Angeles, California, USA.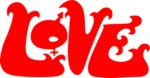 Love play the second of five nights at
The Whisky A-Go-Go
, West Hollywood, Los Angeles, California, USA.
Joni Mitchell
plays at The Shapiro Athletic Center, Brandeis University, Waltham, Massachusetts, USA.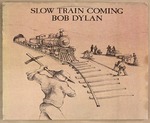 On his Slow Train Coming Tour,
Bob Dylan
plays the tenth of fourteen nights at the
Warfield Theatre
,
San Francisco
, California, USA.
Neil Young
is sued by Geffen Records for $3m. The label claims that his latest album, Everybody's Rockin', is "not commercial in nature and musically uncharacteristic of his previous albums."
Bob Dylan
plays at The Club Haus, St. Pauli Stadion, Hamburg, West Germany, Europe. The tour is a double-header with
Carlos Santana
.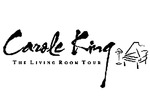 On her
Living Room tour
,
Carole King
plays at
Radio City Music Hall
, New York City, USA.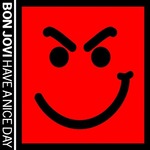 The highest new entry in the UK Albums Chart published today in Music Week is
Have A Nice Day
by
Bon Jovi
which enters at No2. Life In Slow Motion by
David Gray
remains at No1.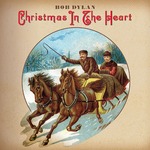 It is reported on the ISIS website that
Bob Dylan
recorded an album of Christmas songs in May, 2009, at
Jackson Browne
`s Groove Masters studio in Santa Monica, California, USA. It is, however, not known if it will be released.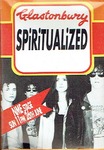 An All Tomorrow's Parties (ATP) festival curated by The Simpsons' creator Matt Groening, comes to an end at Butlin's holiday camp in Minehead, Somerset, UK. Over the course of the festival's three days, artists appearing have included Iggy And The Stooges,
Joanna Newsom
,
Spiritualized
performing Ladies and Gentlemen We Are Floating in Space,
The xx
, CocoRosie, Built To Spill, She & Him, James Chance And The Contortions, Liars, Boredoms performing 9 Drummer Boadrum, The Raincoats,
Toumani Diabate
, Danielson, Anni Rossi, James Blackshaw, Viv Albertine's Limerence, Panda Bear, Daniel Johnston,
The Residents
, Deerhunter, Broadcast,
Shonen Knife
, Ruins alone (Tatsuya Yoshida), Amadou And Mariam, Ponytail, Konono No1, Thee Oh Sees, Juana Molina, Lightning Dust, Hope Sandoval, The Tiger Lillies, Hello Saferide, The Fresh And Onlys, Cold Cave, Trash Kit and Jill Sobule.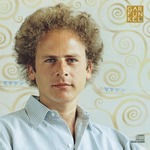 Art Garfunkel
walks off stage during a show at Great Neck Art Center
on Long Island, New York State, USA, after noticing a man in the front row fiddling with his cell phone. The singer returns to the stage ten minutes later after a suitably chastised Jon Kaiman [supervisor of the town of North Hampton] apologises to Garfunkel.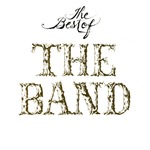 A section of highway in Woodstock, New York State, USA, is
renamed Levon Helm Memorial Boulevard
. Formerly Route 375, the portion of highway connects Route 28 in West Hurley and Route 212 in Woodstock, where drummer Helm's group The Band lived and worked for many years.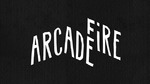 Arcade Fire
, Beck,
The 1975
,
Frank Turner
,
Calvin Harris
, Disclosure, Daughter and others play at Coachella Music Festival, Empire Polo Grounds, Indio, California, USA.

Dar Williams
plays at The Parish Of The House Of Blues, New Orleans, Louisiana, USA.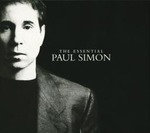 Disorderly conduct charges against
Paul Simon
and Edie Brickell are
dropped by the court in Norwalk
, Connecticut, USA. The couple were arrested in April following a domestic dispute.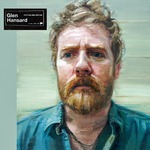 Glen Hansard
and Iron And Wine play at
Hollywood Bowl
, Los Angeles, California, USA.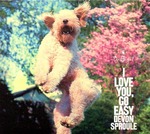 Devon Sproule
plays in Kaedmon Hall, Newcastle, UK.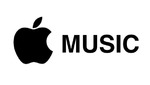 It is reported that online music service Apple Music, started just seven months earlier,
now has 10m paying subscribers
. Apple's main rival, Spotify, took six years to reach the 10m mark.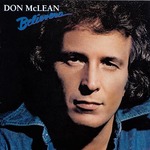 Singer-songwriter
Don McLean
posts a statement on Twitter declaring, "This last year and especially now have been hard emotional times for my wife my children and me. What is occurring is the very painful breakdown of an almost 30-year relationship." The statement is in response to his recent
arrest on charges of domestic violence
in Camden, Maine, USA, where he has a home with his wife, Patrisha.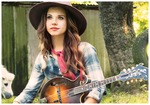 Sierra Hull
plays at Stoughton Opera House, Stoughton, Wisconsin, USA.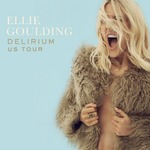 James Bay
,
Lorde
,
Ellie Goulding
and Karlie Kloss are among the guests attending Universal Music's Brit Awards After-Party in collaboration with Soho House, in London, England, UK, Europe.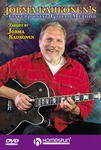 Jorma Kaukonen
plays at The Rockland-Bergen Music Festival, Tappan, New York State, USA.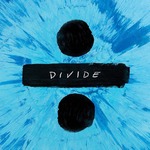 Ed Sheeran
plays at Palacio De Los Deportes, Mexico City, Mexico, North America.