Random selection from around 3,400 Facts
Click to filter results
Drums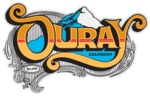 The Elks Band leads a parade through Ouray, Colorado, USA. A novel feature of the band is its new bass drum festooned with eighteen electric lights, of which the local paper declares, "nothing of its size and make up was ever known before." The parade also features two pretty girls dressed in white, each with an electric light on her head.
Avant-garde jazz drummer and recording artist
Sunny Murray
is born in Idabel, Oklahoma, USA.
Alan David Blakely is born in Bromley, Kent, UK. He will find success as Alan Blakely, drummer of UK 60s hitmakers Brian Poole and
the Tremeloes
.
Revered jazz drummer
Jack DeJohnette
is born in Chicago, Illinois, USA. He will work with
Miles Davis
, Charles Lloyd and many others.
Coca Cola
, begins a marathon 12-hour broadcasting session at noon with the
Sammy Kaye
Orchestra playing live from Fort Monmouth, Red Bank, New Jersey, USA. The show continues [moving progressively westward] until midnight with the
Tommy Dorsey
Orchestra at the San Pedro Naval Base, San Pedro, California. Also appearing from locations all over the USA, are forty-three bands, including
Benny Goodman
,
Louis Armstrong
,
Gene Krupa
,
Duke Ellington
and
Fletcher Henderson
.
Uncle Sam's Christmas Tree of Spotlight Bands, a one-off radio show sponsored by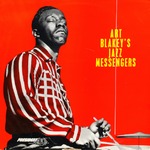 Art Blakey
And
The Jazz Messengers
play the sixth night of a week at Abart's, Washington DC, USA.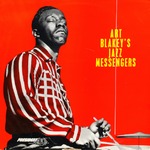 Art Blakey
And
The Jazz Messengers
play the third of six nights at Abart's, Washington DC., USA.
Johnny Burnette
with The Johnny Mann Singers records Angry At The Big Oak Tree, Second Chance and Clown Shoes in United Recording Corporation, Studio A, 6050 Sunset Boulevard, Hollywood, Los Angeles, California, USA. Musicians on the session include Tommy Allsup and
Barney Kessel
[gtrs], George Callender [bass gtr], Earl Palmer [drums] and Robert Florence [piano].
Robert Mailhouse, who will play drums for actor Keanu Reeves' band, Dogstar, is born in New Haven, Connecticut, USA.
Cal Tjader
plays the sixth night of a thirteen-night booking at Off
Broadway
, a night club located at 1024 Kearney Street, San Francisco, California, USA.
William 'Benny' Benjamin
, drummer for legendary
Motown
Records house band The Funk Brothers, dies of a stroke, aged 43, in Detroit, Michigan, USA. In his later years he has suffered serious drug and alcohol problems.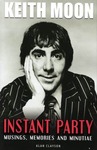 Keith Moon
, drummer of The Who, visits The
Rolling Stones
during their recording sessions for the album Some Girls in Paris, France, Europe. At the Ritz Hotel, Moon is arrested and jailed for rowdy behaviour, but is bailed by The Stones' lawyers the next morning.
Pete Townshend
of The Who records demos of solo material, including Athena, at Warner Bros Studios, North Hollywood, California, USA.
Read More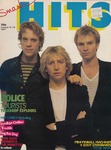 The Police
play at Festival Hall, Brisbane, Australia,
Oceania
.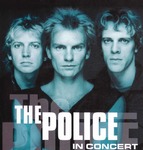 On their
Zenyatta Mondatta tour
,
The Police
play in El Hotel de Mexico, Mexico City, Mexico, North America.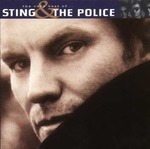 The Police
play at The Civic Center, Springfield, USA.
Vince Neil of
Motley Crue
throws a BBQ at his house in Redondo Beach, Los Angeles, California, USA, to celebrate the group's latest album. The party lasts for several days, and eventually a gin soaked Vince needs to make a booze run. Jumping in his red Pantera, Neil and Hanoi Rocks drummer Nick 'Razzle' Dingly head for the local liquor store. The car slides sideways on a slick spot on the road and Neil looses control. Doing 65 mph in a 25 mph zone, the car collides with oncoming traffic injuring himself, two others and killing Razzle.
Phil Collins
and Marilyn Martin reach No1 in the
Billboard
Top 40 Singles chart in the USA with Separate Lives, the theme from the film White Nights.
Read More
A dark day. Legendary American rock guitar virtuoso
Roy Buchanan
ties his shirt to a window grating and hangs himself from it in a jail cell at Fairfax County Adult Detention Center, Virginia. Just an hour or so earlier, he had been arrested for public drunkenness after a verbal fight with his wife. On the same day,
Fred Below
, Chicago-blues drummer for
Memphis Slim
,
Muddy Waters
,
Howlin' Wolf
,
Chuck Berry
and others, dies of cancer, in Chicago, Illinois, and Robert Calvert of UK space-rock band
Hawkwind
dies of a heart attack.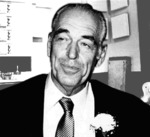 Wally Heider
, owner of a legendary Californian recording studio, dies of lung cancer aged 66, in Santa Clarita, California, USA.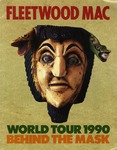 On their
Behind The Mask
tour,
Fleetwood Mac
play at Sea PAC, Old Orchard Beach, Maine, USA.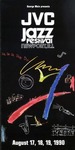 B.B. King
,
Elvin Jones
, Tito Puente and The Preservation Hall Jazz Band are among the artists appearing at The JVC Newport Jazz Festival, Newport, Rhode island, USA.