Random selection from around 950 Facts
Click to filter results
Drink
Prohibition begins
in the USA with the ratification of the 18th Amendment to the U.S. Constitution. Taking effect one year later,
Prohibition
will make it illegal to sell, produce or transport alcohol, and
will also inspire numerous songs
about how unfair this new law is. Among the most memorable are Alcoholic Blues by Billy Murray, Prohibition Blues by Nora Bayes and Bootlegger's Blues by Jim Jackson.
Blues singer
Margaret Johnson
, accompanied by guitar, piano and harmonica, records Good Woman Blues, Second-handed Blues and Dead Drunk Blues for
Victor Records
in Camden, New Jersey, USA, with producer
Ralph Peer
.
Sippie Wallace
, aka The Texas Nightingale, records Dead Drunk Blues, Lazy Man Blues, The Flood Blues and Have You Ever Been Down?, for
Okeh Records
in Chicago, Illinois, USA. Cornet on this session is played by
Louis Armstrong
.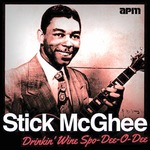 Pioneering blues vocalist
'Stick' McGhee
[aka Sticks McGhee] dies of lung cancer in New York City, USA. His best-remembered song was
Drinking Wine Spo-Dee-O-Dee
, in 1949.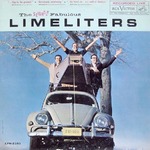 The
Limeliters
meet local radio deejays and trade press at a cocktail evening in The Carousel, Cincinnati, Ohio, USA.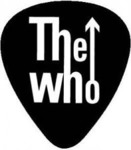 The Who
play at The Lynx Club, Borehamwood, followed by an All-nighter at
The Club Noreik
, Tottenham, London, England, UK.
Read More
The Beatles
release their sixth album,
Rubber Soul
, in Sweden, Europe. On the same day,
The Rising Sons
, featuring
Taj Mahal
and
Ry Cooder
, record If The River Was Whiskey [Divin, Duck Blues], Flyin' So High and .44 Blues, in Hollywood, California, USA.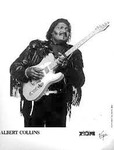 Albert Collins
plays the fourth of seven nights at
The Whisky-A-Go-Go
, Los Angeles, California, USA, supported by
Charlie Musselwhite
.
Emmylou Harris
records Making Believe and Two More Bottles Of Wine at the Enactron Truck, Beverly Hills, California, for Warner Brothers Records.
The Runaways
play the first of four nights at
The Whisky A Go Go
, West Hollywood, Los Angeles, California, USA.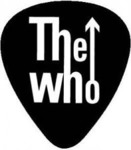 On their second night at
The Rainbow
, Finsbury Park, London,
Pete Townshend
of The Who drinks four bottles of brandy onstage and plays badly, initiating a backstage row with the other band members.
Read More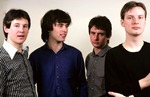 XTC
's show at The Rolling Stone, Milan, Italy, Europe, is cancelled when their equipment truck fails to arrive from Germany, Europe. Instead the band goes out and gets very drunk.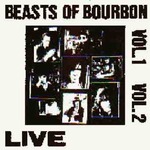 Beasts of Bourbon
play
at Schwimmbad Music Club
, Heidelberg, Germany, Europe.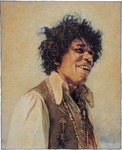 A 'psychedelic' jacket worn by
Jimi Hendrix
is
sold at auction by Sotheby's for £35,000 to the Hard Rock Cafe chain, to be displayed in their new restaurant in Manchester, England, USA.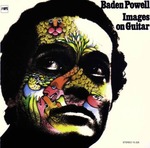 Internationally successful virtuoso guitarist, songwriter and recording artist
Baden Powell
dies
of septicaemia, aggravated by alcoholism and diabetes
, in Rio De Janiero, Brazil, South America.
Read More
Whitney Houston
and her husband
Bobby Brown
are banned for life from The Bel Air hotel, Hollywood, Los Angeles, California, USA, after wrecking their room. The couple had smashed up a TV and ripped two doors off their hinges. The walls and carpets were said to be stained by alcohol.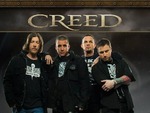 When
Creed
play
at The Allstate Arena
, Chicago, Illinois, USA, frontman
Scott Stapp, evidently drunk or on drugs
, leaves the stage on several occasions mid-song. He is also seen rolling on the stage in apparent pain or distress and appears to pass out at one point during the performance.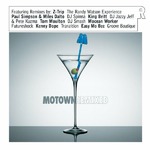 To mark the release of the album
Motown
Remixed, a launch party is held at the Zanzibar club, Santa Monica, California, USA. The event is attended by legendary
Motown
songwriters and producers including Eddie And Brian Holland, Kenneth Gamble And Leon Huff and Norman Whitfield And Micky Stevenson, plus artists including
Otis Williams
and Mable John.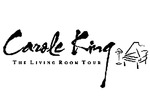 On her
Living Room tour
,
Carole King
plays at The Mountain Winery, Saratoga, California, USA.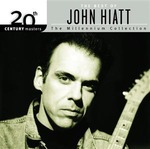 John Hiatt And The Combo
and
Los Lobos
play at
The Mountain Winery
, Saratoga, California, USA.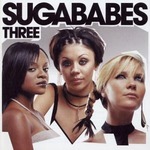 Amelle Berrabah of The
Sugababes
is arrested on suspicion of drunk driving, in her £300,000 Mercedes in Camden Street, north London, UK.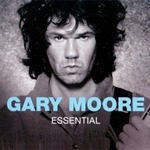 Gary Moore
, the Irish guitarist best-remembered for his membership of
Thin Lizzy
,
is found dead in a hotel room during a holiday in Kempinski, on the Costa del Sol, Spain
, Europe, aged 58. Tests subsequently establish that he
suffered a heart attack
after a massive alcohol binge.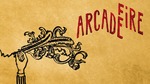 Arcade Fire
and
The National
play
at The Pepsi Coliseum
, Indianapolis, Indiana, USA.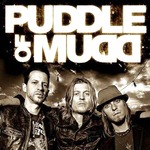 Puddle of Mudd
frontman Wes Scantlin is arrested following
an allegedly drunken altercation with a flight attendant
during a Jet Blue flight from Boston, Massachusetts, to Los Angeles, California, USA. Scantlin's arrest causes the flight to divert and make a landing in Austin, Texas. Scantlin will counter-claim that he was wrongfully arrested, and that police roughed him up in the process.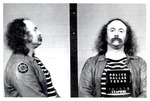 David Crosby
plays
at The City Winery
, Chicago, Illinois, USA.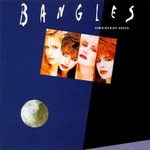 The Bangles play
at The City Winery
, Chicago, Illinois, USA.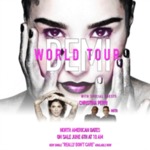 Demi Lovato
plays at The Pepsi Center, Denver, Colorado, USA.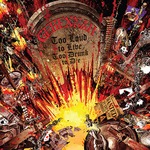 Gehennah release a new LP, Too Loud To Live, Too Drunk To Die on Metal Blade Records in the UK.
White Wine release the LP Who Cares What The Laser Says, on TCM Records in Germany, Europe.