Random selection from around 740 Facts
Click to filter results
Dreams
California Gold Rush
begins when gold is found by James W. Marshall at Sutter's Mill in Coloma, California, USA. In the next decade, the Gold Rush will attract tens of thousands of prospectors from Latin America, Europe, Australia and Asia, hoping to make their fortunes. The period will be documented in songs such as The Days Of '49, Prospecting Dream and
Clementine
.
The
An advert in the Chicago Defender newspaper of Chicago, Illinois, USA, announces that the new
Ma Rainey
78rpm record, Dream Blues/Lost Wandering Blues, is being released by
Paramount Records
in a special souvenir edition featuring a portrait of the singer on both sides of the label.
Popular singer
Lambert Murphy
records Little White Rose, Dreaming Of A Castle In The Air and Venetian Isles for
Victor Records
in Camden, New Jersey, USA.
Ruth Etting
records It's Swell Of You, On A Little Dream Ranch and There's A Lull In My Life for
Decca Records
in New York City, USA.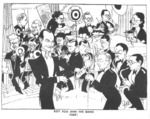 Roy Fox
And His Orchestra, with
Denny Dennis
on vocal, record In My Cabin Of Dreams, for
HMV Records
in London, UK.
US radio show
Bing Crosby
's Music Hall features Ken Carpenter, Bob Burns, The Paul Taylor Choristers, Simon Barere, Anne Shirley and Ralph Bellamy. Songs performed on tonight's show include Sweet Stranger, Swingin' Down The Lane, When You Dream About Hawaii, Once In A While, There's A Goldmine In The Sky and Home On The Range.
Rick Nelson
records In My Dreams, Don't Breathe A Word, I'm Talking About You and Yesterday's Love at
Western Recorders
, 6000 Sunset Boulevard, Hollywood, Los Angeles, California, USA. The session is produced by Jimmie Haskell, with session players including guitarists
James Burton
and
Glen Campbell
, bassist Joe Osborn, drummer Richie Frost and pianist Ray Johnson.
Another Beatles Christmas Show continues at Hammersmith Odeon, London, England, UK. The show also features
Freddie And The Dreamers
,
The Yardbirds
, Sounds Incorporated, The Mike Cotton Sound and
Elkie Brooks
.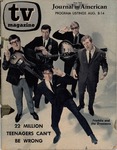 Freddie And The Dreamers
play the first night of a week at Queen's Hall, Blackpool, England, UK.
David Bowie
represents the UK at the International Song Festival on the Mediterranean island of Malta, Europe. His song,
When I Live My Dream
, comes in second.
Gus G
, working with Firewind,
Ozzy Osbourne
, Mystic Prophecy, Nightrage, Arch Enemy and Dream Evil.
Konstantinos Karamitroudis is born in Thessaloniki, Greece, Europe. He will find success as heavy metal guitarist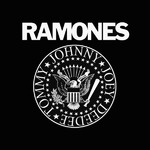 On the Pleasant Dreams tour,
The Ramones
play at Salle des Fetes du Grand Parc, Bordeaux, France, Europe.
Read More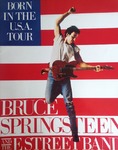 During a re-election campaign speech in Hammonton, New Jersey, USA, President Ronald Reagan praises
Bruce Springsteen
, stating, "America's future rests in a thousand dreams inside your hearts. It rests in the message of hope in songs so many young Americans admire: New Jersey's own
Bruce Springsteen
. And helping you make those dreams come true is what this job of mine is all about." Reagan has obiously failed to understand that Springsteen's song Born In The USA is heavily ironic. Springsteen makes it clear soon after that he does not endorse Reagan.
Wirral
-based band
The Coral
score their second hit when Dreaming Of You enters the
UK
singles chart where it will peak at No13 during a five-week run.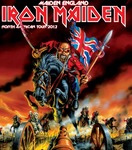 Iron Maiden
play
at The First Midwest Bank Amphitheatre
, Chicago, Illinois, USA, supported by Dream Theatre.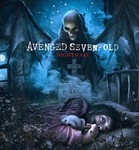 Avenged Sevenfold
release their fifth album,
Nightmare
, in Malaysia, Japan and Sweden.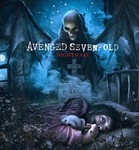 Avenged Sevenfold
release their fifth album,
Nightmare
, in Germany, Europe, and Brazil, South America.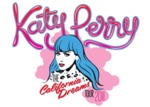 On her
California Dreams
tour
Katy Perry
plays in The Trent FM Arena, Nottingham, UK.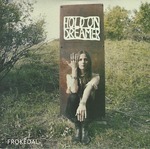 Frokedal releases her debut LP, Hold On Dreamer, on Propeller Records in the UK.
Read More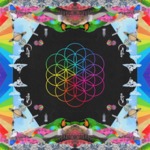 On their
A Head Full Of Dreams
tour,
Coldplay
play at Estadio El Campin, Bogota, Colombia, South America.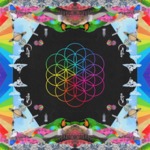 On their
A Head Full Of Dreams
tour,
Coldplay
play the first of two nights at Etihad Stadium, Melbourne, Australia,
Oceania
.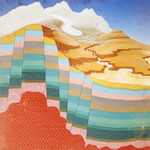 On their Old Dreams New Planets tour,
Stuff
play at Camden Assembly, Camden, London, England, UK, Europe.