Random selection from around 4,800 Facts
Click to filter results
Death
Rich young Baltimore, Maryland, USA, farmer
Controversial deejay
Alan Freed
enters a hospital in Palm Springs, California, USA, suffering from gastrointestinal intestinal bleeding, resulting from cirrhosis of the liver. He will die twenty days later.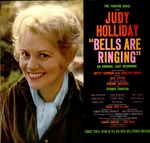 Actress/singer
Judy Holliday
is admitted to Mount Sinai Hospital, New York City, USA, suffering from terminal cancer. She will die after drifting in and out of consciousness for twelve days.
Erie Canal Soda Pop Festival
staggers into its third and last day on Bull Island in the Wabash River, Illinois, USA. The event was billed as featuring major bands including
Black Sabbath
,
Santana
,
Joe Cocker
,
Fleetwood Mac
,
Canned Heat
, The Allman Brothers,
The Eagles
and many more. In the end, over 200,000 people arrived instead of the 30,000 expected, and the event has become a disaster, with most of the bands pulling out because of the chaos. Bands who actually do play include
Canned Heat
, Brownsville Station, Black Oak Arkansas and Pure Prairie League. The angry crowd burns the stage down.
The three-day-long
Read More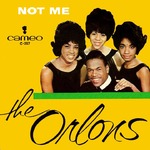 Shirley Brickley, lead vocalist for 60's hitmaking girl group
The Orlons
, is shot dead at her home in Philadelphia, Pennsylvania, USA.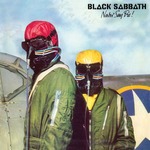 The second leg of
Black Sabbath
's US tour for the album Never Say Die, begins at the Bayfront Center, St Petersburg, Florida, USA.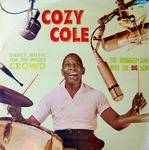 Drummer William 'Cozy' Cole who had a huge hit in the 50s with Topsy Pt. 1, dies of cancer in Alabama, USA, aged 72.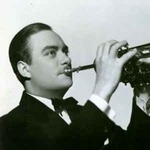 Swing jazz trumpeter and bandleader
Pee Wee Erwin
dies,
aged 68, of cancer
, in Teaneck, New Jersey, USA.
Jazz piano star
Earl 'Fatha' Hines
dies of heart failure in Oakland, California, USA, aged 77.
In Manhattan Supreme Court in New York City, USA, the prosecution rests its case in the trial of Gail Collins, who is charged with the second degree murder of her husband,
Felix Pappalardi
of heavy rock band
Mountain
.
Tom Evans, former bass player with
Badfinger
, is found hanged at his home in Surrey, England, UK, Europe, aged 36.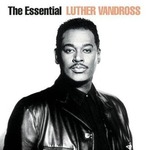 Luther Vandross
is seriously injured when his Mercedes Benz goes out of control and crashes on Laurel Canyon Boulevard, Los Angeles, California, USA. Because his passenger is killed in the crash, Vandross is charged with manslaughter.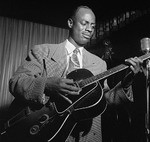 jazz and r'n'b guitarist
Tiny Grimes
dies, aged 72, from meningitis in New York City, USA. As well as pursuing a successful solo career,
Grimes
had played with
Art Tatum
,
Jay McShann
, Milt Buckner and others.
Mae Questel
best-remembered as the voice of Olive Oyl in the Popeye Cartoons, Betty Boop, Felix the Cat and Casper The Friendly Ghost, dies in New York City, USA, aged 89, from complications related to Alzheimer's disease. In the 1930s she released a recording of On the Good Ship Lollipop which sold more than two million copies, and billed as 'Mae Questel - Personality Singer of Personality Songs', she had also impersonated Fanny Brice,
Marlene Dietrich
,
Eddie Cantor
, Mae West,
Maurice Chevalier
and others.
Songwriter, playwright, producer and actor
Edward Eliscu
dies in Newtown, Connecticut, USA. Some of his best-known songs included Carioca, More Than You Know and Without A Song.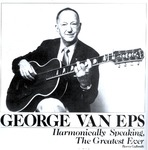 Jazz guitarist
George Van Eps
, considered one of the fathers of the modern plectrum guitar style and a pioneer of the seven-string guitar, dies of pneumonia, aged 85 in Newport Beach, California, USA.
Michael Babatunde Olatunji
, one of the most celebrated and influential percussionists and composers in jazz, dies aged 75, of diabetes, in Salinas, California, USA.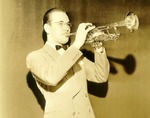 Chris Griffin, a member of the acclaimed trumpet section in
Benny Goodman
's big-band orchestra, dies of melanoma in Danbury Hospital, Danbury, Connecticut, USA, aged 89.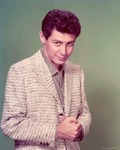 Popular 1950s singer
Eddie Fisher
dies aged 82 after complications from hip surgery in hospital in Berkeley, Calfornia, USA.
Martins Freimanis
, the Latvian Eurovision Song Contest entrant in 2003 and composer of their 2005 entry, dies aged 33 in hospital in Riga, Latvia, Europe, following complications of an influenza infection.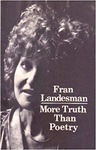 Song lyric writer
Fran Landesman
dies
aged 83, at her home in London
, England, UK, Europe. Her songs
Spring Can Really Hang You Up The Most
and Ballad Of The Sad Young Men became jazz standards.
Read More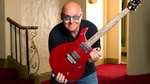 Ronnie Montrose
, guitarist and bandleader,
dies, apparently of prostate cancer
, aged 64, in the San Francisco Bay area of California, USA, where he was born. However, a coroner's report will later reveal that
he committed suicide
using an unregistered .38-caliber revolver.
Larry Hoppen, a founder member of the hit-making band
Orleans
, dies aged 61 in Florida, USA, of undisclosed causes.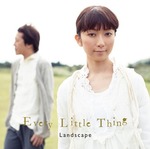 Two people are killed and eight injured following a lightning strike at a music festival attended by more than 55,000 people in Nagai Park in Osaka, Japan, featuring J-pop acts including Exile and
Every Little Thing
.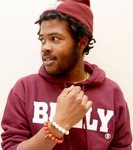 Rapper
Capital Steez
commits suicide by jumping from the roof of the Cinematic Music Group headquarters in Manhattan's Flatiron District, New York City, USA.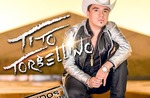 American singer
Tito Torbellino
is reported to have been
shot dead by two gunmen while dining at a restaurant
in Ciudad Obregon, in Sonora state, Mexico, North America. Torbellino specialised in a style of music called narco-corridos - a musical genre extolling the glories of the drug trade.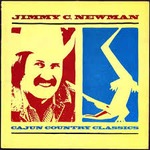 Cajun singer
Jimmy C. Newman dies aged 86 of cancer
in
Nashville, Tennessee
, USA.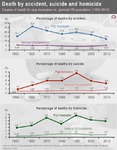 The results of a University Of Sydney study into the life-spans of musicians are
published in The Conversation
. After studying the lives of almost 13,000 musicians in the USA, the conclusions are that their lifespans were up to 25 years shorter than the comparable US population. Accidental death rates were between five and 10 times greater. Suicide rates were between two and seven times greater; and homicide rates were up to eight times greater than the US population.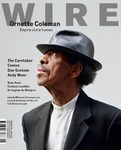 Ornette Coleman
, one of the major innovators of the
Free Jazz
movement of the 1960s,
dies of a cardiac arrest, aged 85
in Manhattan, New York City, USA.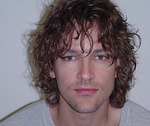 Jason Mackenroth
, former drummer for The Rollins Band
dies at home in Henderson
, Nevada, USA, aged 46, after a nearly four-year battle with prostate cancer.