Random selection from around 4,700 Facts
Click to filter results
Death
Vaudeville star and
Black Swan
recording artist
Katie Crippen
, remembered for her ensemble Kate Crippen and Her Kids, dies of cancer in New York City, USA.
Tenor
Franklyn Baur
of popular vocal group
The Revelers
, dies in Brooklyn, New York, USA. The Revelers were the most popular vocal group of the late 1920s and early 1930s.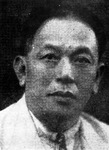 Revered Philippine composer and performer
Francisco Buencamino
dies.
International famed samba singer and movie star Carmen Miranda, noted for her exotic outfits and exuberant personalty, dies aged 46, following a heart attack the day before, in Beverly Hills, California, USA.
Eli Oberstein
, owner of Union City, Jersey-based
Rondo Records
, dies. His son, Maurice Oberstein, will first inherit control of Rondo, then go on to become head of both the CBS and PolyGram labels in the UK.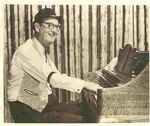 Ragtime jazz pianist and recording artist 'Poppa'
John Gordy
dies in
Nashville, Tennessee
, USA.
Andreas Meurer
, bassist of Die Toten Hosen, is born in Essen, Germany, Europe.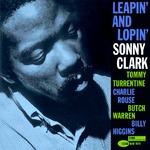 Jazz pianist, band leader and recording artist
Sonny Clark
dies, aged 31, in New York City, USA. The cause of his death is listed as a heart attack, but it is widely believed to have been caused by a heroin overdose.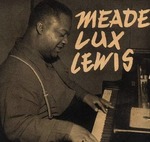 Legendary boogie-woogie jazz pianist Meade Lux Lewis dies in a car crash in Minneapolis, Minnesota, USA. Rear-ended at 80 miles per hour, his car hits a tree, and Lewis is crushed to death.
A funeral service for country singer
Jim Reeves
is held at the Hawthorn Funeral Home in Carthage, Texas, USA.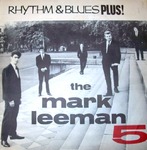 Blues-rocker
Mark Leeman
of the
Mark Leeman
Five dies, aged 24, dies in a car smash, returning from Blackpool, England, UK, to London after a concert.
Sixteen-year-old
Sylvia Marie Likens
dies, having been tortured to death by her carers in a basement in Indianapolis, Indiana, USA. Her tragic story will inspire the 1990 song The Basement by
The Pain Teens
.
Leonard Chess, co-founder of
Chess Records
, dies of a heart attack, in Chicago, Illinois, USA, aged 52.
Jimi Hendrix
dies in the Samarkand Hotel, London, UK, where he has spent recent days with his German girlfriend, Monica Danneman. This is also the day set for the preliminary court hearing of Hendrix's impending case against
Track Records
and
Polydor Records
.
Lou McGarity
a jazz trombonist, violinist and vocalist best-remembered for his work with
Benny Goodman
during the 1940s, dies in Alexandria, Virginia.
78 clubbers die when the Time Go-Go Club in Seoul, South Korea, Asia, burns down. Six of the victims jump to their deaths from the seventh floor because a club official bars
the doors
after the fire started.
Wiltshire anarcho-punk band
The Subhumans
spend the last of five days recording their debut album, The Day The Country Died, for Spiderleg Records.
When a major earthquake strikes Mexico City, Mexico, Central America, one of those killed is folk-rock pioneer
Rodrigo Gonzalez
, better known as Rockdrigo or El profeta del nopal ['The Nopal Prophet'].
Big band leader
Harry Owens
dies in Eugene, Oregon, USA.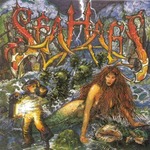 Chris Schlosshardt, bassist of San Francisco-based sleaze-metal band
The Sea Hags
, dies of pneumonia, effectively bringing the band to an end.
Percy Dickins, co-founder of UK music paper NME [New Musical Express], and deviser of its pop music chart, dies aged 80.
Errol 'ET' Thompson, one of the most respected reggae engineers in Jamaica, Caribbean, dies aged 55 after a series of strokes. In a long career he had worked with
Bob Marley
, Augustus Pablo, Burning Spear and countless others.
British composer and performer Richard Wolfson dies as a result of an aortic aneurysm. He is best remembered for the 1995 album Kaddish by his group Towering Inferno. The album was described by
Brian Eno
as, 'The most frightening record I have ever heard.'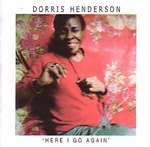 Folk singer
Doris Henderson
, who was much admired by
Bob Dylan
and
John Renbourn
, and also worked with UK folk-rock band Eclection,
dies in London, UK, of cancer
.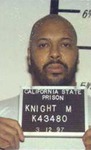 Marion 'Suge' Knight, head of Death Row Records, is shot in the leg at an MTV party, hosted by
Kanye West
, in the VIP Room of the Shore Club, Miami Beach, Florida, USA.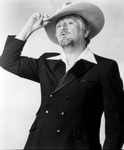 Country music singer, songwriter and producer 'Cowboy'
Jack Clement
dies at his home in
Nashville, Tennessee
, USA, having suffered from liver cancer. As a producer at Sun Records in the 1950s, Clement worked with
Roy Orbison
,
Jerry Lee Lewis
and
Johnny Cash
. For Cash, Clement produced Ring of Fire and wrote Guess Things Happen That Way. He also discovered
Charley Pride
, and produced his first twenty albums.
Bob Casale
, guitarist and founding member of
Devo
, dies
aged 61 of heart failure
, in New York City, USA. He passes away without life insurance or even a will, leaving his family in severe financial jeopardy.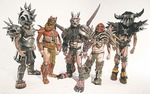 The medical examiner's office in Richmond, Virginia, USA, reports that Dave Brockie, the frontman for the heavy metal band GWAR, died of an accidental heroin overdose.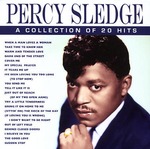 Percy Sledge
dies aged 74, of liver cancer, in Baton Rouge, Louisiana, USA.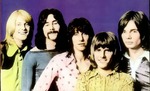 Stewart Edwards, guitarist of 70s hitmakers
Edison Lighthouse
,
dies aged 73 from cancer
.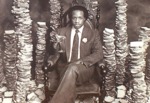 Walter Morrison
, aka Junie,
dies aged 62
in London, England, UK, Europe. No cause of death is reported. Junie first found success as keyboard player, vocalist, producer and songwriter for the Ohio Players during the early '70s, but later went on to work with Parliament-Funkadelic.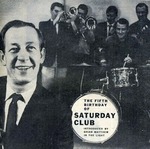 BBC Radio 2 broadcaster
Brian Matthew
, who worked for the BBC for 63 years (1954 - 2017),
dies aged 88
,