Random selection from around 440 Facts
Click to filter results
Clothes
A group of sailors on Main Street in Downtown Los Angeles, California, USA, get into a fight with young local Mexicans dressed in
zoot suits
. The LAPD responds in a heavy-handed way, calling themselves the Vengeance Squad and cracking down firmly on what they regarded as "the loathsome influence of pachuco gangs." The incident
sparks
what will become known as
The Zoot Suit Riots
when, the next day, a gang of 200 sailors invade East Los Angeles and begin attacking young men dressed in zoot suits, many of
them
12 or 13 year old boys. They also strip the boys of their zoot suits and burn the tattered clothes in a pile. The violence escalates - with no attempt by LAPD to control the sadistic beatings being handed out - until June 7, when sailors and Marines are confined to barracks and Los Angeles is declared off-limits to all military personnel. The 1997 song
Zoot Suit Riot
by Cherry Poppin' Daddies gives a lively musical account of the conflict.
T-Bone Walker
records
Call It Stormy Monday
, No Worry Blues, Bobby Sox Baby, I'm In An Awful Mood, It's A Lowdown Dirty Deal, Don't Give Me The Runaround, Long Skirt Baby Blues, Goodbye Blues, I'm Waiting For Your Call, Lonesome Woman Blues, Vacation Blues, I Want A Little Girl, I'm Still In Love With You,T-Bone Jumps Again, West Side Baby and Don't Leave Me Baby for
Black And White Records
in Los Angeles, California USA.
Brenda Lee
, with producer
Owen Bradley
, records
Organ Grinder's Swing
Let The Four Winds Blow, Hold Me and I'll Always Be In Love With You for
Decca Records
in Bradley Film and Recording Studio, 804 16th Avenue South,
Nashville, Tennessee
, USA. The band on the session features guitarists
Hank Garland
and
Grady Martin
, bassists Harold Bradley and Bob Moore, drummer Buddy Harman, pianist
Floyd Cramer
, harmonica player Charlie McCoy, sexophonist Boots Randolph and the Anita Kerr Singers.
The Tides record Limbo Rock, Midnight Limbo, Day-O, La Paloma, Cherry Pink And Apple Blossom White, Jamaica Farewell, Tequila,
Caravan
, Rum And Coca Cola and other tracks at Columbia Recording Studio, 804 16th Avenue South,
Nashville, Tennessee
, USA. The group includes guitarists
Jerry Kennedy
, Harold Bradley and, Kelton D 'Kelso' Herston, Boots Randolph on saxophone, Bob Moore on bass, Buddy Harman on drums, Hargus 'Pig' Robbins on piano and
Ray Stevens
on organ and piano.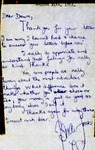 Brian Jones
of The
Rolling Stones
writes a personal letter to a fan called Dawn (aka Ziggy) stating, "some people are really fussy about the most ridiculous things. What difference does it make whether you wear shoes or ties, your money is as good as anybody elses."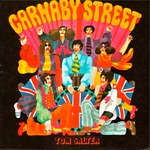 UK pop weekly Disc, runs a feature about millionaire fashion outfitter John Stephen of Carnaby Street, London, England, UK, who says that his best customers include
Mick Jagger
of The
Rolling Stones
, Dave Clark,
Cliff Richard
and
The Who.
.
Read More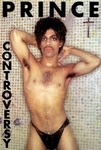 Prince
begins his 55-date
Controversy Tour
with a show at The Stanley Theater, Pittsburgh, Pennsylvania, USA, supported by The Time.
Ludus
play at
The Hacienda
, Manchester, England, UK, Europe, they decorate the tables with blood-soaked tampons on paper plates, and their co-founder/singer Linder wears a dress made of meat, which she whips off halfway through the set to reveal a massive dildo.
When socio-political shock-rockers
Read More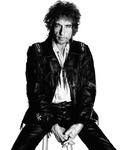 Bob Dylan
is denied admission to a gig by
Tanya Tucker
at the
Royal York Hotel
, Toronto, Ontario, Canada, because his faded jeans are deemed too scruffy for the hotel's dress code. After some negotiation, however, Dylan is allowed to enter.
A dark day. Legendary American rock guitar virtuoso
Roy Buchanan
ties his shirt to a window grating and hangs himself from it in a jail cell at Fairfax County Adult Detention Center, Virginia. Just an hour or so earlier, he had been arrested for public drunkenness after a verbal fight with his wife. On the same day,
Fred Below
, Chicago-blues drummer for
Memphis Slim
,
Muddy Waters
,
Howlin' Wolf
,
Chuck Berry
and others, dies of cancer, in Chicago, Illinois, and Robert Calvert of UK space-rock band
Hawkwind
dies of a heart attack.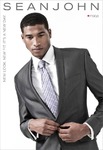 P.Diddy (formerly
Puff Daddy
) visits Toronto, Canada, to launch his Sean John clothing line in Canadian stores.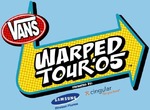 The Vans Warped Tour, plays at the Idaho Center Amphitheater lot, Boise, Idaho, with a bill including
My Chemical Romance
,
The Offspring
,
Fall Out Boy
, The Transplants, MxPx, All-American Rejects,
Dropkick Murphys
, Thrice,
Atreyu
and Senses Fail.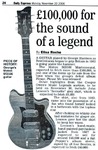 A Maton MS500 Mastersound guitar, owned by
George Harrison
of
The Beatles
in the early 1960s, is sold at auction for £115,000 by Cooper Owen's Music Legends in London, UK. A shirt once owned by
John Lennon
is also auctioned.
Gettin' You Home (The Black Dress Song) by Chris Young is released to radio in the USA by RCA Records.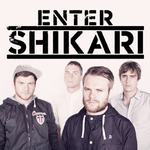 Enter Shikari,
Little Boots
and White Lies play on the third and last day of the
Liverpool Sound City
festival in Liverpool, UK. When Enter Shikari frontman Roughton Reynolds urges the crowd to vote against the BNP in the upcoming European election, a chant of 'Fuck the BNP!' rings throughout the venue.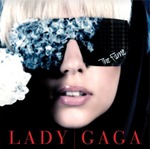 Lady Gaga
posts a message on her Twitter site in support of 15-year-old
student Cole Goforth who was recently sent home
from Greenbrier High School, White House, Tennessee, for wearing a t-shirt emblazoned with the slogan, 'I Heart Lady Gay Gay'.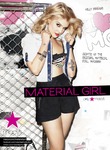 California clothing company
L.A. Triumph files a lawsuit against M adonna
in the California Central District court, Los Angeles, California, USA. The company claims that it has been using the name Material Girl for its fashion line since 1997, so
Madonna
's recently launched line under the same name creates "deception" in the marketplace.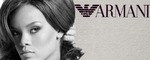 Rihanna
is named as
the new 'face of Emporio Armani'
. She will begin appearing in advertisements for the fall-winter collection of the Italian fashion house by September.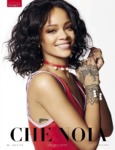 Rihanna
takes part in the
Kadoomant Day Parade
in Barbados, Caribbean, West Indies, riding a float while wearing a somewhat revealing bikini.
Ed Sheeran
Tweets that he has, "Given my whole wardrobe to a bunch of charity shops. All stuff worn on shoots, videos and live, if you live around Suffolk it might be near you".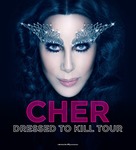 On her
Dressed To Kill
tour,
Cher
plays at The Joe Louis Arena, Detroit, Michigan, USA.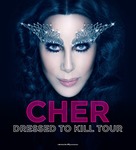 On her
Dressed To Kill
tour,
Cher
plays at The Bell Centre, Montreal, Quebec, Canada.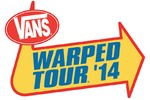 Air Dubai, Enter Shikari, Less Than Jake, Antiserum, Bad Rabbits, Bayside,
Bowling For Soup
, Cute Is What We Aim For, A Lot Like Birds, A Skylit Drive and others play in The Vans Warped Tour at The Pavilion at Montage Mountain, Scranton, Pennsylvania, USA.