Random selection from around 250 Facts
Click to filter results
Childhood
The
Strawberry Field Childrens Home
is opened by Lady Bates in the presence of General Evangeline Booth, daughter of the Salvation Army founder. A childhood treat for
John Lennon
(later of
The Beatles
) was the garden party that took place each summer, on the grounds of Strawberry Field. Lennon's Aunt Mimi recalled, 'As soon as we could hear the Salvation Army Band starting, John would jump up and down shouting "Mimi, come on. We're going to be late." In 1967, Lennon will make the name of the home world famous in his song Strawberry Fields Forever.
Blues vocalist and guitarist
Smokey Hogg
records I Want My Baby For Christmas and Going Back To Texas, for
Specialty Records
in Los Angeles, California, USA.
Rosemary Clooney
, with
Percy Faith
And His Orchestra, records Little Johnny Chickadee, Peterkin Pillowby, Little Sally One Shoe and Who'll Tie The Bell [On The Old Cat's Tail]? for
Columbia Records
in the USA.
The current No1 single in the UK, based on sheet music sales, is
Too Young
, based on the combined sales of versions by
Nat King Cole
and Jimmy Young.
Eddy Arnold
records That Little Boy Of Mine for RCA Records in RCA Victor Studio, 1016 North Sycamore Street, Hollywood, Los Angeles, California, USA.
James Marshall Hendrix (later to become
Jimi Hendrix
) leaves Meaney Junior High, Seattle, Washington, USA, in one of many disruptive school moves during his childhood.
James Marshall Hendrix [later to become
Jimi Hendrix
] leaves Meaney Junior High, Seattle, Washington, USA, in one of many disruptive school moves during his childhood.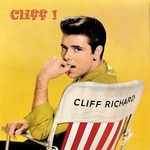 Cliff Richard
presents awards, and performs
Living Doll
, at the Methodist Association of Youth Clubs annual event in The
Royal Albert Hall
, London, England, UK, Europe.
During a concert by The
Rolling Stones
,
Santana
, The Flying Burrito Brothers,
Jefferson Airplane
, and Crosby, Stills, Nash And Young, at
Altamont Speedway
, Livermore, California, USA, audience member
Meredith Hunter
is beaten to death by
Hells Angels
in front of the stage. The
Grateful Dead
also attend the concert but refuse to play shortly before their scheduled appearance due to the increasing violence at the venue. The Dead's song New Speedway Boogie is inspired by the media response to Altamont. The fifth verse of
Don Mclean
's American Pie is widely regarded as a reference to The Stones at Altamont.
Blue Oyster Cult
's Transmaniacon MC makes several direct references to Altamont.
Read More
Don McLean
records
American Pie
at the Record Plant, New York City, for Mediarts. The song will become a huge hit on United Artists after they buy Mediarts.
Ethan Browne is born in Cedars-Sinai Medical Center, Los Angeles, California, USA, to model
Phyllis Major
and her singer-songwriter husband,
Jackson Browne
. The song The Only Child on Browne's 1976 album The Pretender is inspired by Ethan, and takes the form of advice from a father to a son.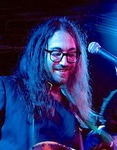 Sean Taro Ono Lennon is born in New York City, USA, the son of
John Lennon
and Yoko Ono. He will find success as singer, songwriter and actor
Sean Lennon
. His birth and childhood will inspire the song
Beautiful Boy
by
John Lennon
.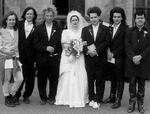 Robert Smith of
The Cure
marries his childhood sweetheart Mary Poole at the Benedictine Monastery, Worth Abbey, Sussex, England, UK, Europe, where
The Cure
had played their very first gig.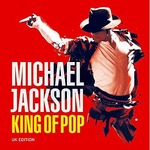 Sony Music release a statement in support of
Michael Jackson
who is currently mired in child sex allegations. The statement says, "
Michael Jackson
's unique position as a world-class artist and humanitarian is as important to Sony Music as to the tens of millions around the globe who have been touched by his art and faith."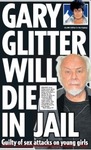 Gary Glitter
is extradited and permanently barred from Cambodia, Asia, where he has been living in the wake of his child porn trial.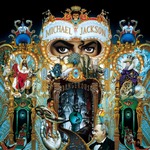 Comedian Louise Palanker testifies in the
Michael Jackson
child molestation trial in Santa Maria, California, USA. Palanker, who gave $20,000 to the family of the boy accusing Jackson, states that she received a tearful phone call from the boy's mother that led her to believe the family was being held against its will.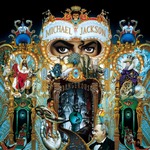 Jamie Masada, owner of comedy camp The Laugh Factory, testifies in the
Michael Jackson
child molestation case in Santa Maria, California, USA. He states that he received a call from the mother of Jackson's young accuser, claiming that she and her children were being held against their will at Jackson's
Neverland
ranch. But under cross-examination, he reveals that he never alerted police.
It is announced that
Robbie Williams
has been
signed up as a Goodwill Ambassador
for the charity Caudwell Children to mark their 10th anniversary. Other ambassadors for the charity include
Rod Stewart
, Elizabeth Hurley and Joan Collins.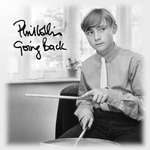 Phil Collins
performs a set of songs from his upcoming
Motown
tribute album, Going Back, at the
Montreux Jazz Festival
in Montreux, Switzerland, Europe.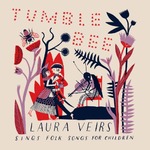 Singer-songwriter
Laura Veirs
releases a collection of songs for children on her new album,
Tumble Bee
, in the USA.
Country artist Scotty McCreery graduates from Garner High School in North Carolina, USA.

An ITV documentary,
Exposure - the other side of Jimmy Savile
, is broadcast in the UK. The show includes allegations that recently-deceased DJ, TV presenter and charity fundraiser
Sir Jimmy Savile
had sexually abused teenage girls.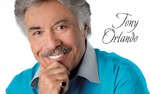 1970s hitmaker
Tony Orlando
visits the West Bank, Jerusalem, homes of
three missing Israeli teenagers believed to have been abducted
a few days earlier by the militant group Hamas. Orlando's visit is a gesture of support.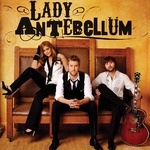 Lady Antebellum
and Ryan Seacrest attend the opening of Seacrest Studios at Children's Hospital Colorado in Aurora, Colorado, USA.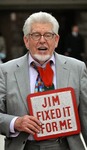 Entertainer and pop hitmaker Rolf Harris is found guilty in Southwark Crown Court, London, UK, on
twelve counts of indecently assaulting four girls
in the 1960s, 1970s and 1980s.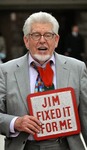 It is reported that entertainer and pop hitmaker Rolf Harris has been
given the job of creating a mural
in Stafford Jail, Stafford, England, UK, where he is serving a sentence for indecently assaulting young girls. The job has angered other prisoners who feel Harris is receiving 'special treatment'.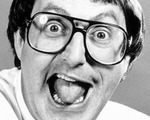 Jonathan King
is
arrested at his home
in Bayswater, West London, England, UK, by Surrey Police officers, on suspicion of historical child sex offences linked to the Walton Hop Disco in Walton-on-Thames in the 1970s and 1980s.