Random selection from around 9,000 Facts
Click to filter results
Chicago
Clarence Beeks is born in Oakdale, Tennessee, USA, He will find fame as jazz violinist, innovative vocalist and recording artist King Pleasure.
Child-singer Frances Gumm [billed as Baby Gumm] plays the third of seven nights with The Gilmore Circus at Spreckels Theatre, San Diego, California, USA. Frances will find stardom after a name change to
Judy Garland
.
Eddie Farley
And His Orchestra record There's No Two Ways About It, I'm Bubbling Over, I Hum A Waltz and To A Sweet Pretty Thing for
Decca Records
in New York City, USA.
Willie Smith
And His Cubs record The Swampland Is Calling Me, More Than That, I'm All Out Of Breath and I Can See You All Over The Place for
Decca Records
in the USA.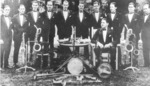 The Escorts with
Abe Lyman
And His Californians record She'll Be Coming Round The Mountain and Hand Me Down My Walkin' Cane for
Bluebird Records
in Chicago, Illinois, USA.
When
Woody Herman
plays a Christmas night show at
The Ritz Ballroom
, Bridgeport, Connecticut, USA, he attracts an audience of 2,462 and grosses $2,708.
Al Capone
dies aged 48 at his home on Palm Island, Florida, USA. He had long been weak and mentally deficient from the effects of neurosyphilis, and then suffered a stroke, pneumonia and, finally, a cardiac arrest. Capone's life of crime will inspire several songs, including Al Capone [1967] by
Prince Buster
, Public Enemy No1 [2011] by
Megadeth
and
Al Capone
[1987] by
Michael Jackson
[which later became Smooth Criminal].
Notorious Chicago gangster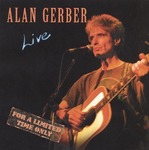 Singer, songwriter and multi-instrumentalist Alan Gerber is born in Chicago, Illinois, USA. He will first find success with the late-60s rock band
Rhinoceros
before pursuing a successful solo career.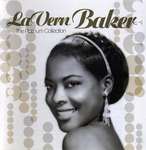 LaVern Baker
,
Pee Wee Crayton
and Billy Wright play at The
Flame Show Bar
, Detroit, Michigan, USA.
Shortly after performing on the first NBC-tv
Colgate Comedy Hour
show of a new season,
Eddie Cantor
, star of vaudeville and a major recording artist, suffers a heart attack. He will recover and return to the show four months later.
Corey Smith
plays at Joe's Bar On Weed Street, Chicago, Illinois, USA.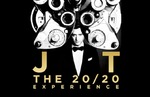 On the third North American leg of his
20/20 Experience World Tour
,
Justin Timberlake
plays at The United Center, Chicago, Illinois, USA.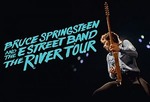 During their The River 2016 tour
Bruce Springsteen
And The E Street Band play
at The United Center
, Chicago, Illinois, USA.