Random selection from around 4,600 Facts
Click to filter results
Business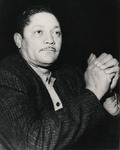 John Grayton Dolphin is born in Beatrice, Alabama, USA. He will find success as jazz, Doo-woop, R'n'B and Rock'n'Roll music producer John Dolphin, aka Lovin John and The Toast of the Coast. He will work with, among others,
Sam Cooke
, Jesse Belvin,
Charles Mingus
, Pee Wee Crayton, Major Lance, Scatman Crothers, Harry Caesar, Tony Allen, Gene Forrest , Percy Mayfield, Damita Jo, Marvin Phillips, Jesse Belvin,
Illinois Jacquet
and Linda Hayes. Dolphin will also become a political activist, organising campaigns against racial intimidation in the music business.
Anthony H. Wilson (Tony Wilson) born in Hope Hospital, Salford, UK. Wilson will found Manchester's influential Factory Records and co-found
The Hacienda
nightclub.
Read More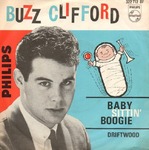 On an extensive nationwide promotional tour in support of his novelty single
Baby Sittin' Boogie
,
Buzz Clifford
visits deejays and other music business contacts in Detroit, Michigan, USA.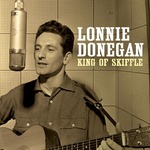 While in New York City, USA, on a business trip, Lonnie Donegan and his manager Cyril Berlin are staying at The Hotel Plaza.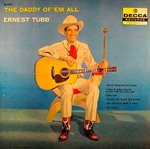 When
Ernest Tubb
plays at East Point, Atlanta, Georgia, USA, he offers Jack Greene a job as drummer in his band. Six months later, Greene joins the band.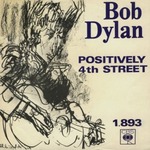 With no less than eight
Bob Dylan
songs in the
Billboard
Top 40 Singles chart in the USA, Variety magazine runs a Dylan feature headlined, "A One-Man Music Biz in Creation Of Rock-Folk Genre." Forty-eight Dylan songs have been recorded or commisioned by other artists in the last month alone.
Read More
The members of San Francisco band
Moby Grape
each sign an addendum to their individual management agreements with manager Matthew Katz in which they relinquish their right to use the band name unless they have the consent of Katz. This will cause considerable problems for the band in later years.
British weekly music newspaper NME announces that
Read More
Mrs Mary Wilson, wife of Prime Minister Harold Wilson, holds a meeting in No10 Downing Street, London, UK, with the aim of raising funds for
The Roundhouse
, an arts venue in Chalk Farm, London. The event raises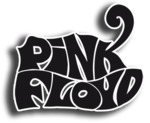 Guitarist
Dave Gilmour
accepts
Roger Waters
' invitation to join
Pink Floyd
, because the band's original guitarist and singer Syd Barrett has become unreliable.
Radio Caroline
, is towed away by a Dutch salvage company, Wijsmuller Transport, from its mooring to Amsterdam, to secure unpaid bills for servicing.
UK pirate radio station,
Read More
WBCN
in Boston, Massachusetts, USA, switches to a progressive rock format. The first song played to initiate the change is
I Feel Free
by
Cream
. The station is based in the dressing room at
The Boston Tea Party
– a local rock venue.
Music radio station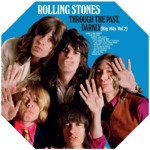 At St Katherine's Dock, near Tower Bridge, London, England, UK, Europe, The
Rolling Stones
are photographed for the cover of the compilation album
Through The Past, Darkly
. It will prove to be their last photo shoot with guitarist
Brian Jones
.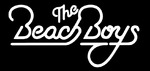 It is announced that The
Beach Boys
' record label, Brother Records, has signed a foreign distribution deal with EMI Records in London, UK.
It is announced that keyboardist/songwriter Vince Clark is to quit
Depeche Mode
. (He will go on to achieve further success with Yazoo, The Assembly and
Erasure
)
A gig at The Marquee, London, England, UK, Europe, by former Sweet frontman Brian Connolly is cancelled because he has been hospitalised.
Bob Dylan
delivers a brief acceptance speech and is awarded a platinum disc when his first 25 years in the music business is celebrated at the Whitney Museum in New York.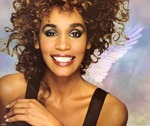 Whitney Houston
signs a development deal with 20th-Century Fox to produce and star in several projects.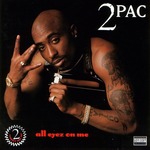 Tupac Shakur
is released from Clinton Correctional Facility, New York State, USA, on $1.4m bail, posted by
Suge Knight
. In return Tupac signs a three-album deal with Knight's Death Row Records.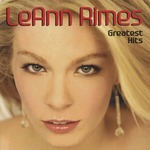 It is reported that country teen star
LeAnn Rimes
, previously always managed by her father, Wilbur, is now to be managed by Tom Ross, former head of the Creative Artist Agency's music division.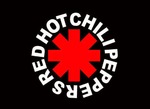 It is reported that, despite having sold over 15,000 tickets, The
Red Hot Chili Peppers
have cancelled their late August concert in Tel Aviv due to Israel's current political unrest.

The third and last day of The International Live Music Conference is held at The Royal Garden Hotel, London, UK.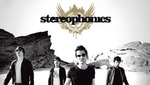 The Stereophonics
make two in-store appearances at UK Virgin Megastores in one day. First, at 8.00am they play in the Cardiff, Wales, megastore, then they rush to London in time to appear in the Oxford Street megastore at 18.00.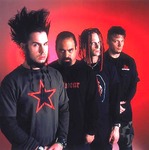 An announcement is posted on the
Static-X
website declaring that the band has parted company with guitarist Tripp Eisen, who was recently arrested on charges of under-age sex.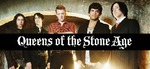 In an interview on the UK's BBC Radio One, Josh Homme of
Queens Of The Stone Age
claims that he sacked bassist Nick Oliveri from the band some months earlier because he had been physically abusing his girlfriend.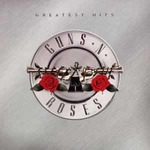 In an interview with
Billboard
magazine, former
Guns N'Roses
frontman Axl Rose states categorically that either he or guitarist
Slash
would have to die before their old band could get back together.
Music trade magazine
Billboard
reports that sales of digital albums in Germany grew 51% in both unit terms and value terms in first six months of 2010 compared to the same period a year earlier.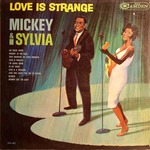 Sylvia Robinson
, perhaps best-remembered as one half of hitmaking R'n'B duo
Mickey And Sylvia
, dies aged 76 of congestive heart failure at the Institute of Neuroscience in Secaucus, New Jersey, USA. Robinson also co-founded
Sugar Hill Records
and was instrumental in bringing rap to mainstream audiences with such releases on the label as
Rapper's Delight
and
The Message
.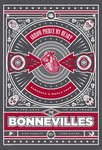 The Bonnevilles
hold a launch party for their LP, Arrow Pierce My Heart, in Belfast, Northern Ireland, UK.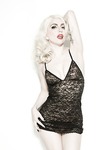 Lady Gaga
announces via Instagram that she has
built a dance floor in her back yard
to practice for her upcoming Super Bowl appearance in Houston, Texas, USA.
Read More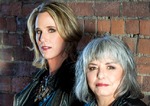 The Lynnes
fly out of Kansas City, Missouri, USA, to Heathrow Airport, London, England, UK, Europe, to begin a British tour.
Kanye West
has
begun a $10m legal suit
against various syndicates of insurer Lloyd's of London, including Cathedral Syndicate, alleging that they are stalling on paying out claims emanating from his recent canceled tour dates. It is thought that the insurers believe Kanye's use of marijuana may provide
them
with a basis on which to deny the claim.
The Hollywood Reporter reveals that
Read More