Random selection from around 4,300 Facts
Click to filter results
Business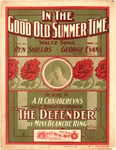 In The Good Old Summertime
, composed by George Evans and Ren Shields, is copyrighted by Howley, Haviland and Dresser of 1260-1266
Broadway
, New York City, USA.
Gordon William Mills is born in Madras, India, Asia. After moving to the UK, Gordon Mills will become a successful London-based music industry manager and songwriter, best-remembered for guiding the careers of
Tom Jones
, Engelbert Humperdinck and Gilbert O'Sullivan.
In a move designed to boost
Capitol Records
' blues and r'n'b roster,
Dakota Staton
is signed to a recording contract with the label in the USA.
A four-page contract is signed by Robinson Memorial Auditorium, Little Rock, Arkansas, USA, and Jamboree Attractions for a performance in the venue by
Elvis Presley
.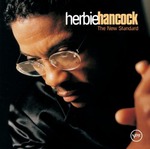 Herbie Hancock
, Carlos
Santana
and Wayne Shorter hold a press conference in Tokyo, Japan, Asia, to announce their 'Emissaries For Peace' concerts, to be held in Hiroshima, Nagasaki, Yokohama and Osaka between July 27 and August 2.
The Best-Selling record of 1960 according to the year-end poll in
Cashbox
Magazine in the USA is Theme From A Summer Place by
Percy Faith
.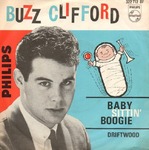 On a promotional tour in support of his novelty single
Baby Sittin' Boogie
,
Buzz Clifford
visits deejays and other music business contacts in Philadelphia, Pennsylvania, USA.
Gene Vincent
plays at The Gaumont Ballroom, Bradford, England, UK, Europe, supported by Sounds Incorporated. The show is promoted by the notorious rock'n'roll entrepreneur
Don Arden
.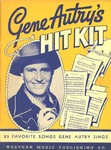 Singing cowboy
Gene Autry
becomes the owner of The Four Star Record Company in Los Angeles, California, USA.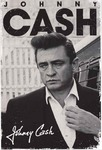 During a performance at
Carnegie Hall
, New York City, USA,
Johnny Cash
's drug and drink-ravaged voice is virtually inaudible. Indeed, it is so below-par that
Columbia Records
producer Don Law, who had planned to make a live album of the event, doesn't even bother to switch on the recording equipment.
Gary U.S. Bonds
files a $100,000 suit against
Chubby Checker
. The charge is that Checker plagiarised Bonds' hit Quarter to Three and turned it into the song Dancin' Party. The case will be settled out of court.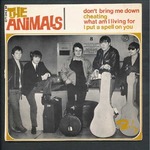 It is reported in the UK music press that
The Animals
have left EMI and signed to
Decca Records
in the UK. They will begin recording for Decca in the spring of 1966 - when their contract with independent record producer
Mickie Most
runs out.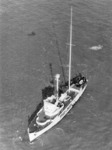 Cat Stevens
and Bruce Johnson of The
Beach Boys
are among a number of recording artists who speak out live on the airwaves of Radio London, because the Marine Offences Act has made offshore radio stations illegal. Stevens bemoans the loss of the pirate radio station which had helped create his first hit record, while Johnson thanks the station for having helped promote the music of the
Beach Boys
.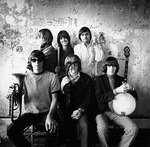 It is reported that
Jefferson Airplane
have split from their manager, the music business entrepreneur
Bill Graham
.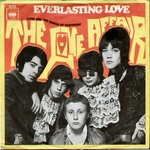 The
Love Affair
fly to Vienna, Austria, Europe, to make an appearance on Austrian tv.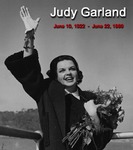 Judy Garland
slips in her bathtub at The St. Moritz hotel in New York City, USA, injuring her left shoulder and collarbone. She is admitted to St. Claire's Hospital and given demerol for the pain. Lacking funds to play the medical bill, she is forced to pawn two of her diamond rings for $1000 at The Provident Loan Society on Park Avenue.
Now resident in Los Angeles, California, USA,
The Jackson 5
affirm in court that they are happy and satisfied with their recent
Motown
Records contract, which had been signed in Detroit, Illinois, USA. "I think this is a good contract," states Michael. The court appearance is simply to ensure that the contract satisfies Californian labour laws, but their words will be used against the group six years later when they try to sue
Motown
.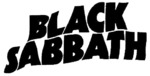 The Hemdale Group, (incl director Patrick Meehan), already managers of
Black Sabbath
, buys the remaining two and a half years of the group's recording contract with Essex Music Group for a reported $1,837,000.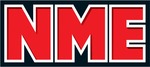 Maurice Kinn, Executive Director of UK rock paper the New Musical Express (NME), retires after more than thirty years. His retirement party is attended by
Tony Bennett
,
Vera Lynn
,
Max Bygraves
, Noddy Holder of
Slade
and John Entwistle of The Who.
Read More
John Lennon
is awarded $144,700 worth of damages at the end of a court case against
Roulette Records
owner
Morris Levy
in New York City, USA, who had improperly released an album of Lennon material.
When The
Grateful Dead
play at Pauley Pavilion, UCLA, Los Angeles, California, USA, Bob Weir changes the lyrics of their song Jack Straw from "we used to play for silver, now we play for life," to "we used to play for silver, now we play for Clive." This is a reference to
Clive Davis
, the boss of Arista Records, for which the band records. In several subsequent concerts, Weir will make the same change in the song's lyric.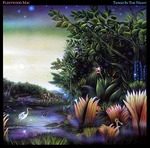 Vocalist/guitarist/songwriter
Lindsey Buckingham
of
Fleetwood Mac
meets with the rest of the band to discuss his recent decision not to tour in support of their latest album,
Tango In The Night
. The meeting ends in a screaming match in the driveway between Buckingham and his former partner
Stevie Nicks
. She subsequently identifies this as the date on which "the new history of
Fleetwood Mac
began."
Country star
Conway Twitty
sells his 20% share in the Nashville Sounds minor league baseball team.
Stone Roses
cause criminal damage at the offices of their former label, Revolver Records in Wolverhampton, UK, by splattering paint around the offices and over the car of label owner Paul Birch. They were angered by the label re-issuing an old track, Sally Cinnamon, as a cash-in single now that they were successful.
Read More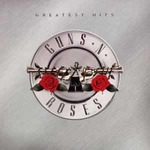 Steven Adler, drummer of
Guns N'Roses
, signs an agreement requiring him to quit the band in the next month.
Vince Welnick, former keyboardist of
The Tubes
, joins The
Grateful Dead
.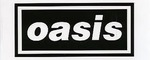 Oasis
play a media showcase gig at the Powerhaus, London, England, UK, Europe, where they are seen by Dave Massey of Sony Music, who agrees to sign the group worldwide via a Creation Records' licencing deal.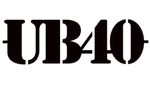 In the High Court, London, England, Europe, Mr. Justice Harman rules that poet
Deborah Banks is entitled to a share of the royalties
from the UB40 hit Don't Break My Heart. Miss Banks wrote the lyrics to the song, but never received any remuneration for her input.
The album Blues, by
Jimi Hendrix
, is certified as a platinum disc by the R.I.A.A. [Recording Industry Association of America] in the USA.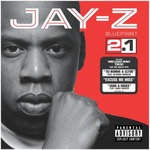 It is reported that
Jay-Z
has decided against buying a $6.5m New York City, USA, penthouse after posters about his criminal record were put up in the building.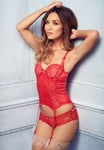 Pianist Myleene Klass treats passengers arriving into Heathrow Airport, London, England, UK, Europe, with a live performance of the Vangelis song Chariots of Fire, as part of the London 2012 Olympic media barrage.
Hillary Clinton is among the guests at the
Elton John
AIDS Foundation's 12th Annual An Enduring Vision Benefit at Cipriani, Wall Street, New York City, USA.
Guitarist Brian May of Queen signs copies of his newly published book "Diableries: Stereoscopic Adventures In Hell" during a promotional appearance at Barnes And Noble in New York City , USA.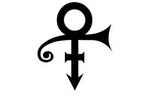 Prince declares that he is now based in London, UK, which he regards as his home, and that he has plans to play more 'guerilla' gigs at venues around the city.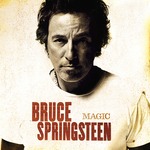 Bruce Springsteen
is among the celebrities attending the SUSC Shoah Foundation's 20th Anniversary Gala in Century City, Los Angeles, California, USA.