Random selection from around 320 Facts
Click to filter results
Boats
Len Spencer records The Fairy Boat, Vilkins And His Dinah, A Trip To The Circus and and other pieces for
Victor Records
at Camden, New Jersey, USA.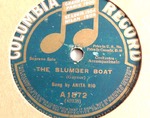 Anita Rio
records The Slumber Boat and Four-Leaf Clover for
Victor Records
in New York City, USA.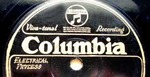 Vocal duo Billy Burton and Herbert Stuart record Soldier Boy for
Columbia Records
in New York City, USA.
Collins And Harlan
, a comedy duo specialising in 'coon songs', record On The Good Ship Whip-Poor-Will for
Columbia Records
in New York City, USA.
Ben Selvin And His Orchestra
record Suite 16 and In A Little Love Boat, in new York City, USA. The tracks will be released under various names including The Palm Beach Players and The Maryland Dance Orchestra on various labels including
Vocalion
,
Duophone
and Beltona.
Blues vocalist and guitarist
Kokomo Arnold
records Mean Old Twister, Red Beans And Rice, Set Down Gal and Big Ship Blues for
Decca Records
in Chicago, Illinois, USA.
Billie Holiday
And Her Orchestra record Me Myself And I, A Sailboat In The Moonlight, Born To Love and Without Your Love for
Vocalion Records
in New York City, USA.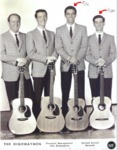 Dave Fisher
is born in New Haven, Connecticut, USA. He will become a founding member and lead singer of 1960s folk group
The Highwaymen
, whose recording of the Civil War anti-slavery song
Michael [Row the Boat Ashore]
will become an unexpected international pop hit in 1962.
Noel Stookey (later to become Paul of folk trio
Peter, Paul And Mary
) reads a New York Herald Tribune newspaper story in
The Gaslight Cafe
,
Greenwich Village
, New York City, USA, about a Father's Day boat cruise up the Hudson River to Bear Mountain. The trip had gone awry due to counterfeit tickets and overcrowding. Stookey shows the story to his young acquaintance
Bob Dylan
who had arrived in New York from Minnesota the previous winter. Inspired by the story, Dylan returns the next day with Talkin' Bear Mountain Picnic Disaster Blues, composed in the style of his idol,
Woody Guthrie
.
Read More
Jazz vocalist
Carol Sloane
records My Ship, Will You Still Be Mine and, possibly, other tracks in
Columbia Records
' 30th Street Studio, New York City, USA.
Kenyon Hopkins
, with orchestra and sound effects, records Living Tomb, Ghost Ship and other tracks in New York City, USA, for
Verve Records
.
Patsy Cline
records He Called Me Baby and I'll Sail My Ship Alone in Columbia Recording Studio,
Nashville, Tennessee
, USA. This will prove to be her last-ever recording session.
Radio Caroline
, broadcasting on 199, your all-day music station,' are the first words spoken by pirate radio deejay Simon Dee, ushering in a new era in British broadcasting from aboard the former passenger ferry Frederica, sailing under the flag of Panama. The first track played is
Can't Buy Me Love
by
The Beatles
.
'Hello everybody. This is
Read More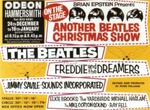 Following today's second performance of Another Beatles Christmas Show at Hammersmith Odeon,
The Beatles
visit the annual Boat Show, Earl's Court, London, England, UK, after the event has been closed to the general public.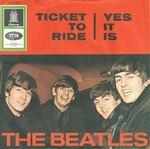 The Beatles
fly from Rome, Italy, to Nice, France, during a European tour. Some of the day is spent relaxing on the yacht of tour promoter Felix Marouani.
A force seven gale tears down the mast of the small ship Oceaan 7, off the Yorkshire, UK, coast, thus delaying the first transmission of pirate radio station Radio 270 by three months.
Every Mother's Son perform Rainflowers and Come On Down To My Boat on US tv show The Cypress Gardens Special, hosted by Johnny Carson.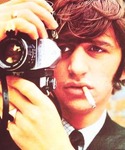 Ringo Starr
of
The Beatles
with his wife Maureen and the actor Peter Sellers, sails for New York City, USA, aboard the S.S.Queen Elizabeth II.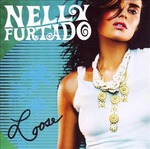 Nelly Furtado
plays at Salinas Yacht Club, Guayaquil, Ecuador, South America.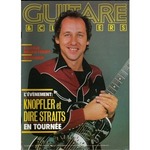 On his 80-concert
Sailing To Philadelphia Tour
,
Mark Knopfler
plays the second of two nights at
The National
Auditorium, Mexico City, Mexico, North America.
While in Venice, Italy, Europe,
Elton John
and his partner David Furnish take their adopted son Zachary Jackson Levon for a boat ride on a canal.