Random selection from around 8,000 Facts
Click to filter results
Birth
Otto Harbach, composer of Smoke Gets in Your Eyes and many other songs, is born in Salt Lake City, Utah.
Jazz clarinettist, saxophonist and bandleader
Cecil Scott
is born in Springfield, Ohio, USA.
Eurreal Wilford Montgomery is born in Kentwood, Louisiana, USA. He will find success as jazz and blues pianist and vocalist Little Brother Montgomery.
Isidore Washington is born in New Orleans, Louisiana, USA, Under such nicknames as Red Washington,
Tuts Washington
and Papa Yellow, he will find success as a blues and r'n'b pianist, working with
Smiley Lewis
and others.
Jazz guitarist, singer, songwriter and performer
Tony Romano
is born in Madera, California, USA. He will perform on radio and appear in Hollywood musical productions in the 1930s, 40s and 50s, becoming noted as a musical accompanist to Bob Hope and Frances Langford during their USO tours in World War II, Korean and Vietnam Wars.
Bulee Gaillard is born in is born in Detroit, Michigan. He will find fame as a jazz singer, songwriter, pianist, and guitarist,
Slim Gaillard
, particularly noted for his
vocalese
singing.
Willie Brown Jr is born in Jonesboro, Arkansas, USA. He will find success as blues guitarist
Little Wolf
Zelma Kathryn Elisabeth Hedrick is born in Winston-Salem, North Carolina, USA. She will find fame as actress and popular singer
Kathryn Grayson
.
David Kimbrough is born in Hudsonville, Mississippi, USA. He will find acclaim as blues guitarist, songwriter and singer
Junior Kimborough
.
James Spaulding
is born in Indianapolis, Indiana, USA. During the 1960s he will become a respected saxophonist and flute player, working with The
Sun Ra
Arkestra, Freddie Hubbard,
Max Roach
and others.
Singer-songwriter and recording artist
Georges Chelon
is born in Marseilles, France, Europe.
Paul Stephen Thompson is born in Wimbledon, London, UK. he will find success as Porl Thompson, guitarist for
The Cure
.
Bob Rosenberg, producer, singer and keyboardist with one-hit wonder band
Will To Power
, is born in Philadelphia, Pennsylvania, USA.
Richard Walter is born in London, UK. He will find fame in the USA as rapper Slick Rick .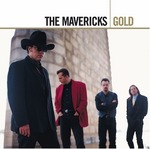 Raul Malo
is born in Miami, Florida, USA. He will find success a leader of country rock band
The Mavericks
.
Aisha Zakia Wonder is born to
Stevie Wonder
and Yolanda Simmons. The birth of the child will inspire Wonder to write the song Isn't She Lovely? which includes a recording of Aisha laughing and gurgling soon after she was born.