Random selection from 71 Facts
Click to filter results
Abba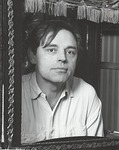 Edwin Shirley
is born in Cranbrook, Kent, England, UK, Europe. He will find success as a rock'n'roll trucking pioneer whose fleet of vehicles will transport equipment for artists including The
Rolling Stones
,
Led Zeppelin
,
Pink Floyd
,
Abba
, Queen and
Michael Jackson
.
Agnetha Faltskog is born in Jonkoping, Sweden, Europe. She will find international fame as vocalist Agnetha of
Abba
.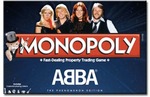 Twenty-one year old Anni-Frid Lyngstad wins the New Faces talent competition in Sweden, Europe, singing the song En Ledig Dag. That night, as part of her prize, she appears on Swedish tv. (She will go on to international fame as a member of
Abba
).
Aspiring pop singer Agnetha Faltskog makes her first tv appearance on the programme Studio 8 in Sweden, Europe. On this day, she also meets Anni-Frid Lyngstad, who is performing her debut single, En Ledig Dag, on the same show. The two women will later work together as members of
Hej Gamle Man!, a new single on Polar Records by
Bjorn Ulvaeus
and Benny Andersson, enters the pop singles chart in Sweden, Europe, where it will remain for fifteen weeks reaching no 1. The pair will find greater fame as the male half of
Abba
.
Read More
A Swedish soft porn movie,
The Seduction Of Inga
, has its premiere. Directed by American Joseph W Sarno, it might have been totally forgotten, except that the theme music, Inga's Theme, was composed by Björn Ulvaeus and Benny Andersson, later to form
Abba
.
Bjorn And Benny, Agnetha And Anni-Frid record People Need Love in Metronome Studio, Stockholm, Sweden, Europe. It will provide
them
with their first hit single, but they will find much greater success after changing their name to
Abba
.
Swedish pop group Bjorn and Benny, Agnetha and Anni-Frid record Contemplation for
Polar Music
. The track is never used but the quartet will eventually find fame as
Abba
.
The Top Ten Singles on
WABC Radio
in New York City, USA, are : 1. Disco Duck, Part 1 - Rick Dees And His Cast of Idiots (RSO) 2. Tonight's the Night -
Rod Stewart
(Warner Brothers) 3. Love So Right - The
Bee Gees
(RSO) 4. Just To Be Close To You - The Commodores (
Motown
) 5. Muskrat Love -
The Captain And Tennille
(A+M) 6. The Rubberband Man - The Spinners (Atlantic) 7. Whispering/Cherchez la Femme/Se Si Bon - Dr. Buzzard's Original Savannah Band (RCA) 8. If You Leave Me Now - Chicago (Columbia) 9. Fernando -
ABBA
(Atlantic) 10. The Wreck Of The Edmund Fitzgerald -
Gordon Lightfoot
(Reprise)
Abba
begin a four week run at No1 on the UK pop singles chart with The Name Of The Game.
After living together for nine years, Benni and Anni-Frid of
Abba
get married in a quiet ceremony at their local church. The witnesses are their house-keeper and a church warden.
The Visitors
by
Abba
is the new UK No1 album and, on the same day, it is announced in the UK rock press that all-girl punk band The Slits has split up.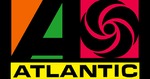 According to
Atlantic Records
' newly published catalogue, the following albums are no longer available in vinyl LP form: Yes - Fragile,
Pete Townshend
- Empty Glass,
Crosby, Stills And Nash
- CSN,
Phil Collins
- Face Value, Greatest Hits -
Abba
, The Best of
Ray Charles
, and everything by
Emerson, Lake And Palmer
and everything by
Genesis
(except The Lamb Lies Down on
Broadway
).
Despite having split up a decade earlier,
Abba
is revealed to be the Best-Selling Swedish Artist of the Year at the World Music Awards in Monte Carlo.
It is reported that seventies superSwedes
Abba
have turned down a $1 billion offer to reform for a tour.
Los Angeles Superior Court reveals that
Limp Bizkit
frontman Fred Durst has settled (six weeks earlier) a $5m battery lawsuit filed by lighting technician Connie Paulson who had her nose broken by Durst during the group's Anger Management Tour in December 2000.
Read More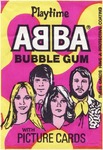 The contents of Polar Studios, where
Abba
recorded their hits,
are sold at auction
in Frihamnen, Malmo, Sweden, Europe. The studio was closed down because the rent had more than doubled.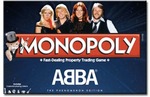 During a televised interview in Chez Vrony, Zermatt, Switzerland, Europe, Anni-Frid Lyngstadt, better known as Frida of
Abba
, states that she would be happy to take part in an
Abba
re-union. The stumbling block, however, is Benny and Bjorn, neither of whom are interested.
Waterloo by
ABBA
is voted the best song in the history of the Eurovision Song Contest.
Ola Brunkert, long-term drummer for
Abba
, is found dead at his villa in Majorca, Spain, Europe. Spanish police say that Brunkert apparently bled to death after somehow falling onto his greenhouse.
The
Official Charts Company
reports that 25% of British households now own a copy of
Mamma Mia!
, the hit film based on songs by
Abba
. With five million copies sold, it becomes the country's biggest selling DVD of all time.
A poll conducted by secondary ticketing company Viagogo, finds that
ABBA
is the group music fans most want to see reunite in 2009.
The Smiths
come second, followed by a reunited
Robbie Williams
and
Take That
, The
Stone Roses
and Guns N' Roses with former guitarist
Slash
.
ABBA
,
Genesis
,
The Hollies
,
Jimmy Cliff
, The Stooges, David Geffen, Barry Mann and Cynthia Weil, Ellie Greenwich and Jeff Barry, Jesse Stone, Mort Shuman and
Otis Blackwell
are inducted into the
Rock'n'Roll Hall of Fame
in a ceremony at the
Waldorf Astoria Hotel
, New York City, USA.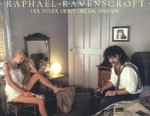 Rock saxophonist
Raf Ravenscroft dies at the Royal Devon and Exeter Hospital, Devon, UK, aged sixty
following a heart attack. He was best-known for playing the sax break in Gerry Rafferty's 1978 hit Baker Street, but also worked with many other top-flight musicians including
Marvin Gaye
,
Daft Punk
,
Pink Floyd
and
Abba
.
According to research carried out by The Museum of Science and Industry, Manchester, UK, the
most recognisable pop song ever
is announced as
Wannabe
by The
Spice Girls
. The complete Top 10, with the lengths of time required to recognise them, is as follows :
1.
Spice Girls
, Wannabe - 2.29 seconds
2. Lou Bega, Mambo No. 5 - 2.48 seconds
3. Survivor, Eye of the Tiger - 2.62 second
4.
Lady Gaga
, Just Dance - 2.66 seconds
5.
Abba
, SOS and
Roy Orbison
, Pretty Woman - 2.73 seconds
6.
Michael Jackson
, Beat It - 2.8 seconds
7.
Whitney Houston
, I Will Always Love You and The Human League, Don't You Want Me - 2.83 seconds
8.
Aerosmith
, I Don't Want to Miss a Thing - 2.84 seconds
9.
Lady Gaga
, Poker Face - 2.88 seconds
10. Hanson, Mmmmbop - 2.89 seconds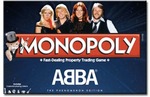 Abba Monopoly
, an
Abba
-oriented version of the popular board game, is made available to buy via the band's website.